This ice cream is a coffee lover's dream. It's creamy, soft with a deep sweet vanilla coffee flavor. This frozen treat is perfect for that summer afternoon pick-me-upper. If you're working from home or simply just busy from earlier in the day, a spoonful (or two or three) of this creamy coffee ice cream will re-energize your spirits.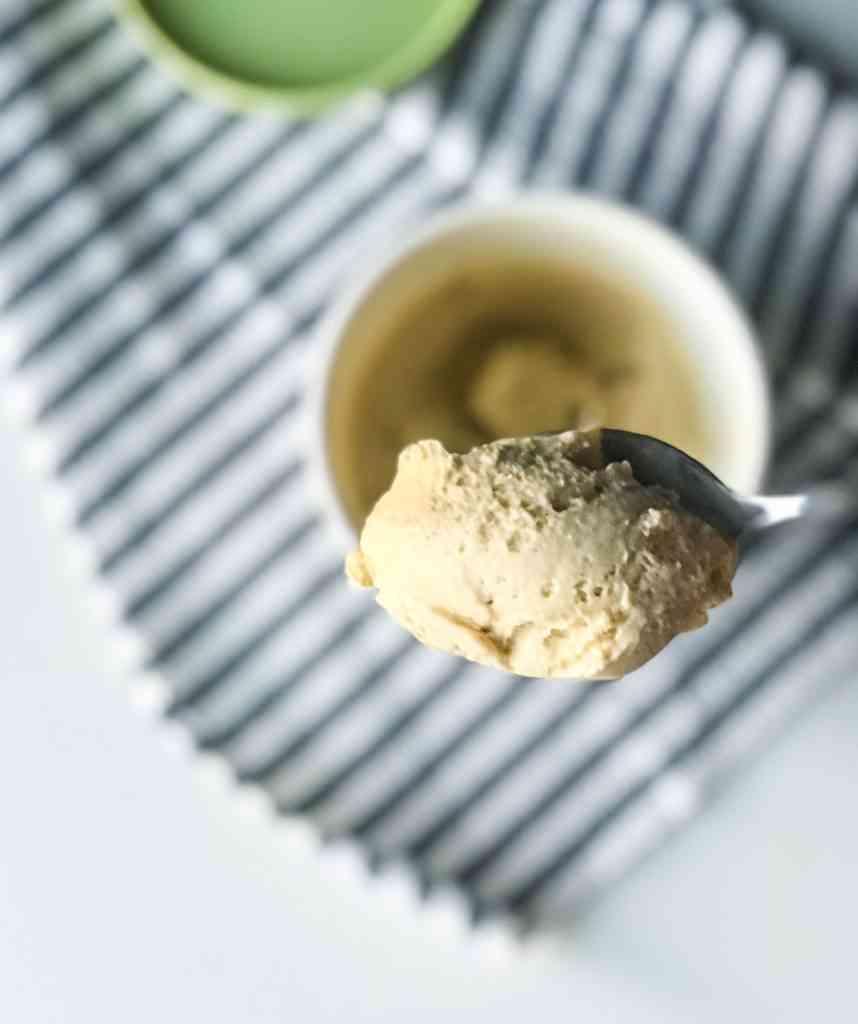 Made with simple ingredients, this ice cream comes together easily, there are just a few tips before getting started.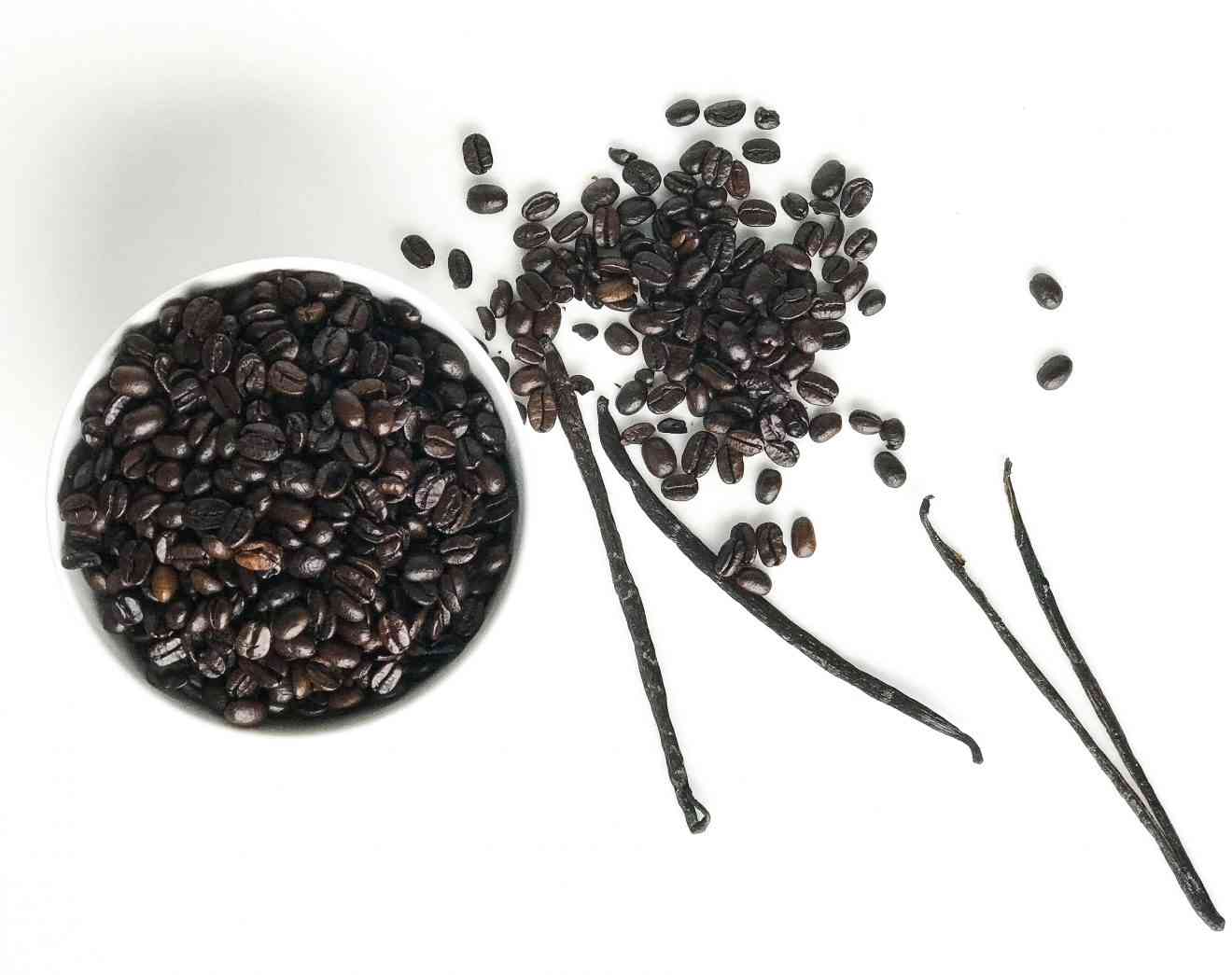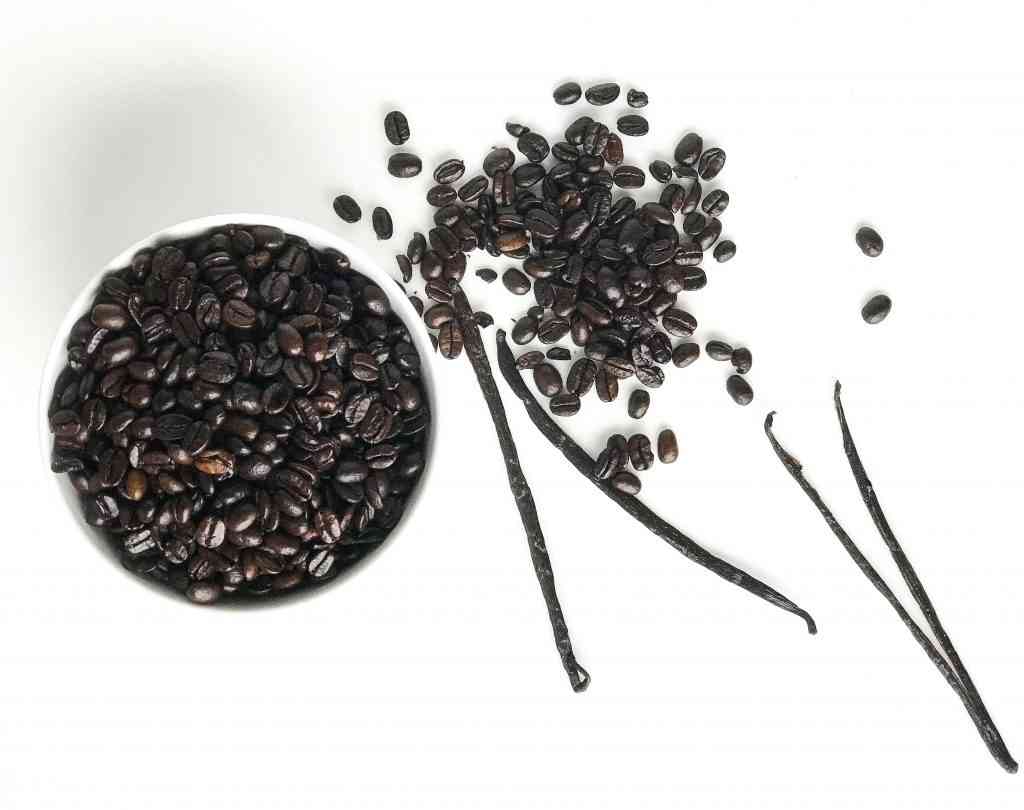 Picking your coffee beans.
You will want to buy a bag of WHOLE coffee beans so that they can steep in the ice cream mixture to create that deep rich coffee flavor. You can choose between decaf or regular coffee and any boldness you like. Choose the flavor you love.
The ice cream machine.
You will need an ice cream machine! I have tried two different kinds. The first one I had was the KitchenAid attachment bowl which works great. When I got married we received a Cuisinart Ice Cream Maker, it's super cute, small and easy to store. They both make about a quart of ice cream at a time and require the bowl to be in the freezer for 24 hours or so until frozen before turning the ice cream mixture. They are both relatively cheap when it comes to kitchen appliances and easy to order from Amazon.
(not an ad, just something I really like and wanted to share)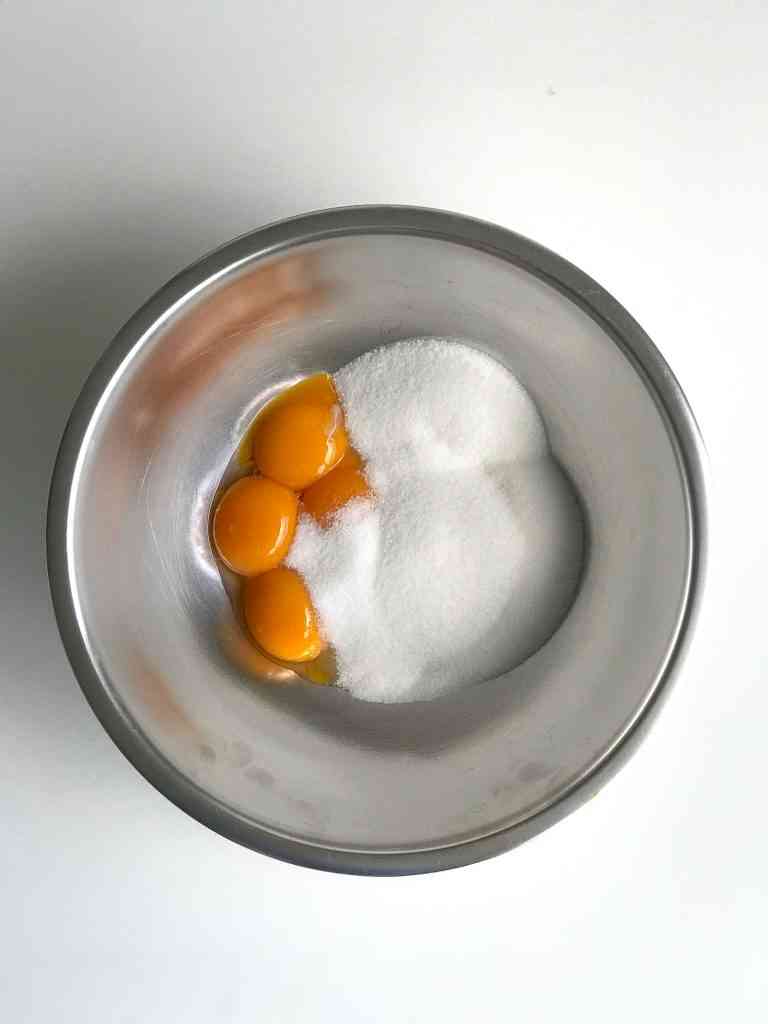 Waste not, want not.
This recipe uses 5 egg yolks…what can you do with those left over whites?
First things first, if you're not a pro at separating eggs using the broken shell, I was taught a fool-proof easy peasy (and fast) way to do it while I was working as an intern at a restaurant. Break all of your eggs into a wide bowl, using your hands scoop the yolks up one at a time, letting the whites fall through your fingers so that only the yolk remains in your palm, put the yolks in a separate bowl and set aside.
Now you should have two bowls, one with yolks (for the ice cream) and one of egg whites. You can store egg whites in an air tight container in the refrigerator until you need them. You can use them for an egg white omelet, egg white scramble, or meringue – see my lemon tart recipe.
Creamy Coffee Ice Cream
This ice cream is a coffee lover's dream. It's creamy, soft with a deep sweet vanilla coffee flavor.
Print
Email
Pin
Rate
Ingredients
5

Egg Yolks

¾

cup

Sugar

3

cups

Heavy Cream

1

cup

Whole Milk

1

Vanilla Bean

2

cups

Whole Coffee Beans
Instructions
In a bowl whisk together your egg yolks and sugar until it's a pale yellow. You want it to become thick enough to make a pale yellow "ribbon" if you drizzle it off the whisk (see picture). Set aside.

In a large pot like a dutch oven, over medium heat, warm up the cream and milk until it is hot all the way through but do not boil. Boiling can cause the dairy to separate.

Once the cream and milk are hot, take it off the heat. You will want to temper this into the yolk and sugar mixture.

Tempering is a way to add the hot cream into the yolk mixture without scrambling the eggs so that you slowly warm it up before adding it into the hot pot of cream. You will want to take small amount of the hot cream and slowly add it to the yolk and sugar mixture, stirring until it's evenly distributed.

You will want to temper 2-3 ladles (or big spoonfuls) worth of hot cream.

After the eggs and sugar are warmed up from the tempering, add it all back into the pot with the remainder of the hot cream and stir to combine.

Heat the mixture over medium heat, stirring on and off. You don't want it to boil or burn. You want it to become thick until it can coat a wooden spoon and you can run your finger through the mixture and it doesn't immediately run back together (see picture).

Remove from heat. Cut your vanilla bean down the middle lengthwise (hot dog). Scrape down the sides of your vanilla bean and add in the vanilla specks. Add in your coffee beans.

Let this steep for at least 1 hour. If you want a stronger coffee flavor, steep it longer.

After steeping, strain your coffee beans out and pour the mixture into a bowl. Put the bowl over an ice bath, and stir to help cool it down.

Once the mixture is cool, place plastic wrap over the bowl, press the plastic wrap down onto the top of the mixture to help prevent a crust from forming. Cool in the refrigerator until it's cold. I usually wait 12 hours.

Pour your mixture into your ice cream maker and make accordingly to appliance instructions.