I'm sure there are many different doughs that can be used but this classic butter flaky crust is a must! PATE BRISEE (otherwise known as broken dough because unlike a cookie dough this should not be homogeneous).
This can be made and then saved for later.  You can freeze the dough and let it defrost naturally in the refrigerator if you don't use it right away.
PATE BRISEE
Servings: 1 9 inch pie pan
Difficulty: medium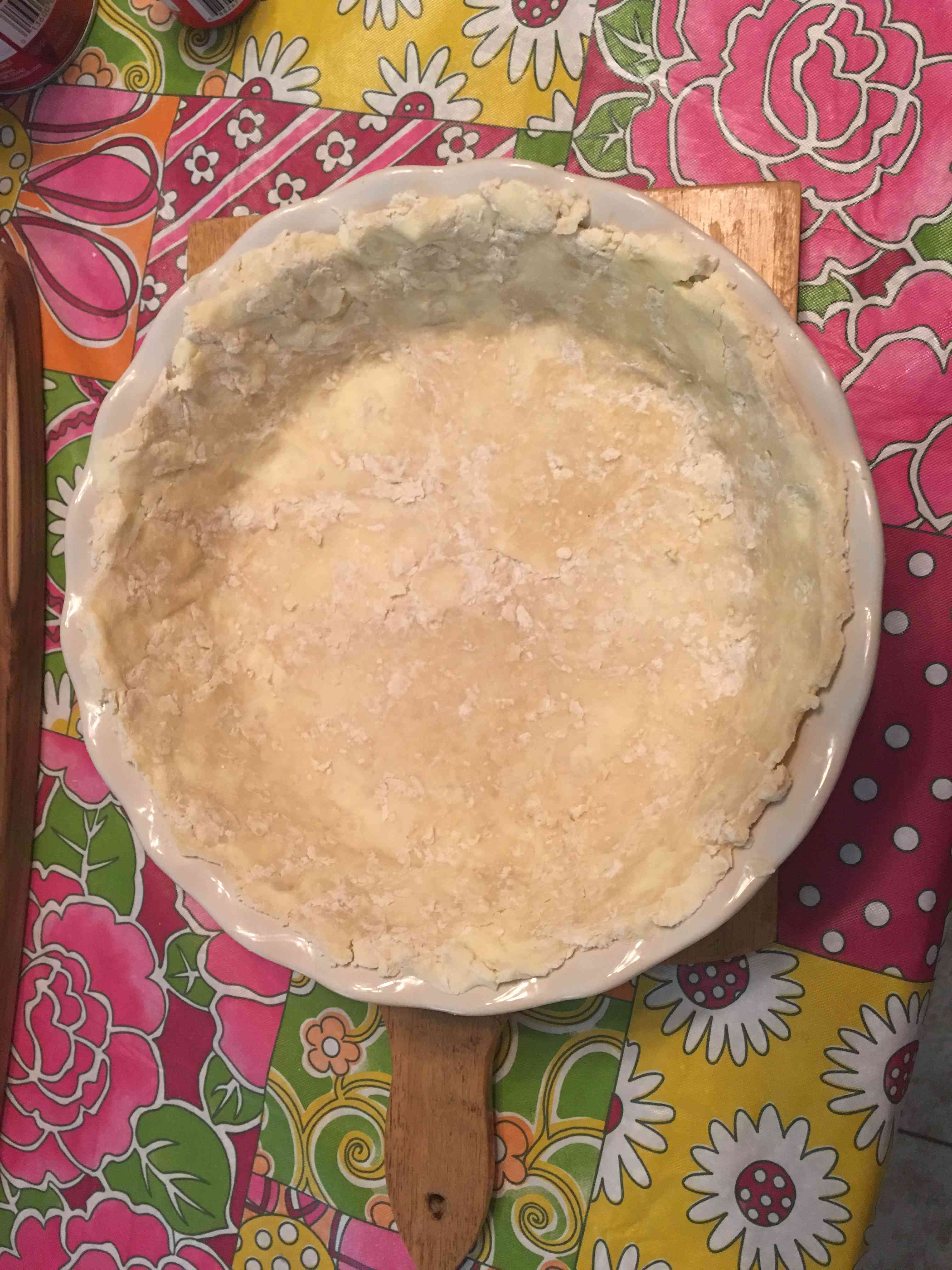 Ingredients
1 Cup of All Purpose Flour
Pinch of Fine Salt
1/2 Cup of Cold Butter
4 TBSP of Ice Cold Water
Directions
On the counter, make a pile of flour and salt.  Using a bench scraper, break up the cold butter in the flour.  The butter pieces should be pea size when done, make sure to work quickly so that the butter does not soften up to much.  Make a well in the flour/butter and add in the water.  Using your hands combine the ingredients just until the dough holds together without becoming wet or tacky, this should take about 30 seconds – try to leave butter pea-size chunks, this will help the dough remain flaky when baked.  See the photo below where you can still see the chunks of butter.  That is the goal. 
Shape dough into a disk, wrap with plastic wrap and put in the refrigerator until needed (at least 20 minutes to rest)
With bench flour, roll dough out and place inside of tart pan.  Chill again in the refrigerator for about 20 minutes this will allow the butter to firm up again which will help make the crust flaky.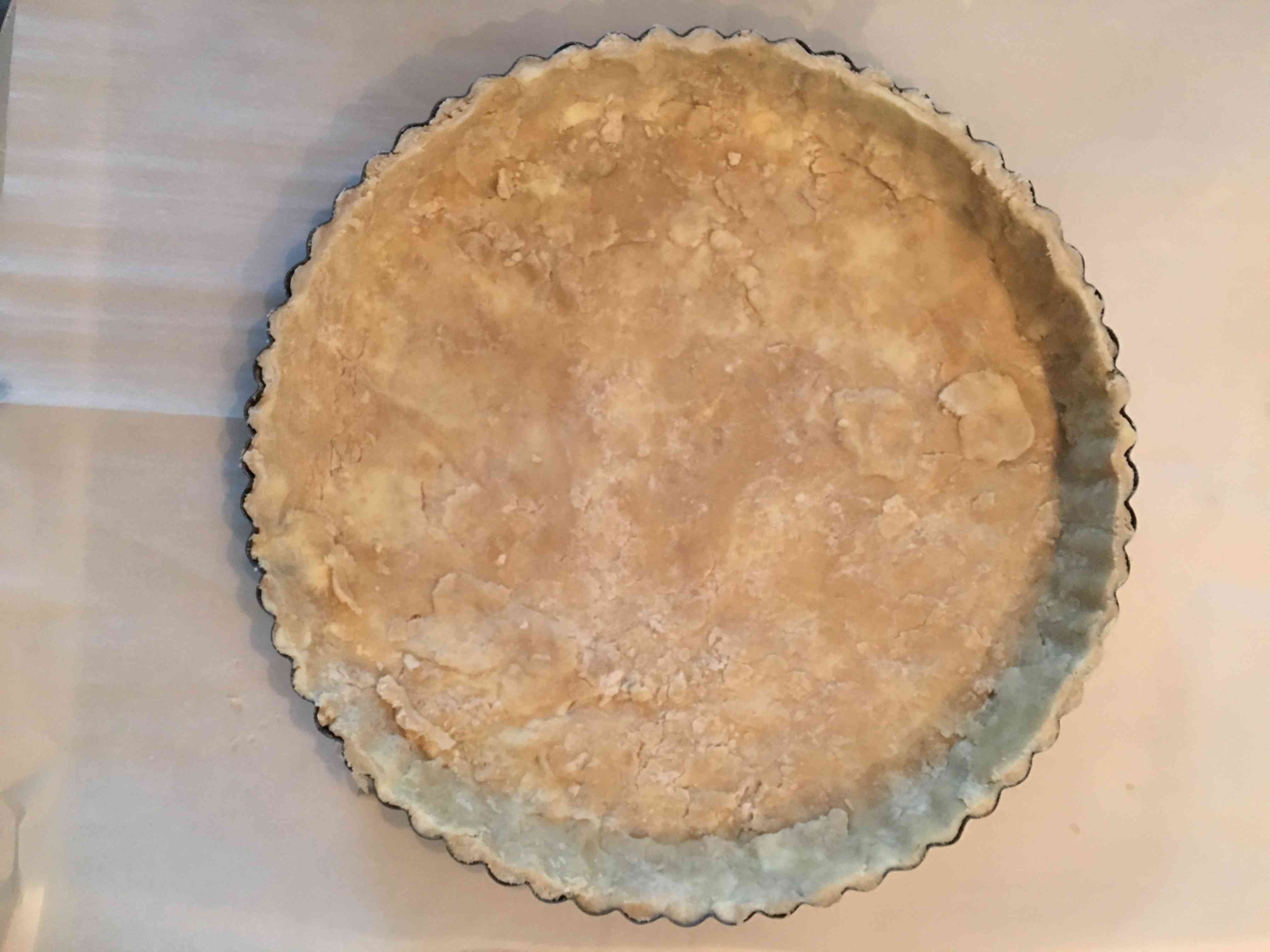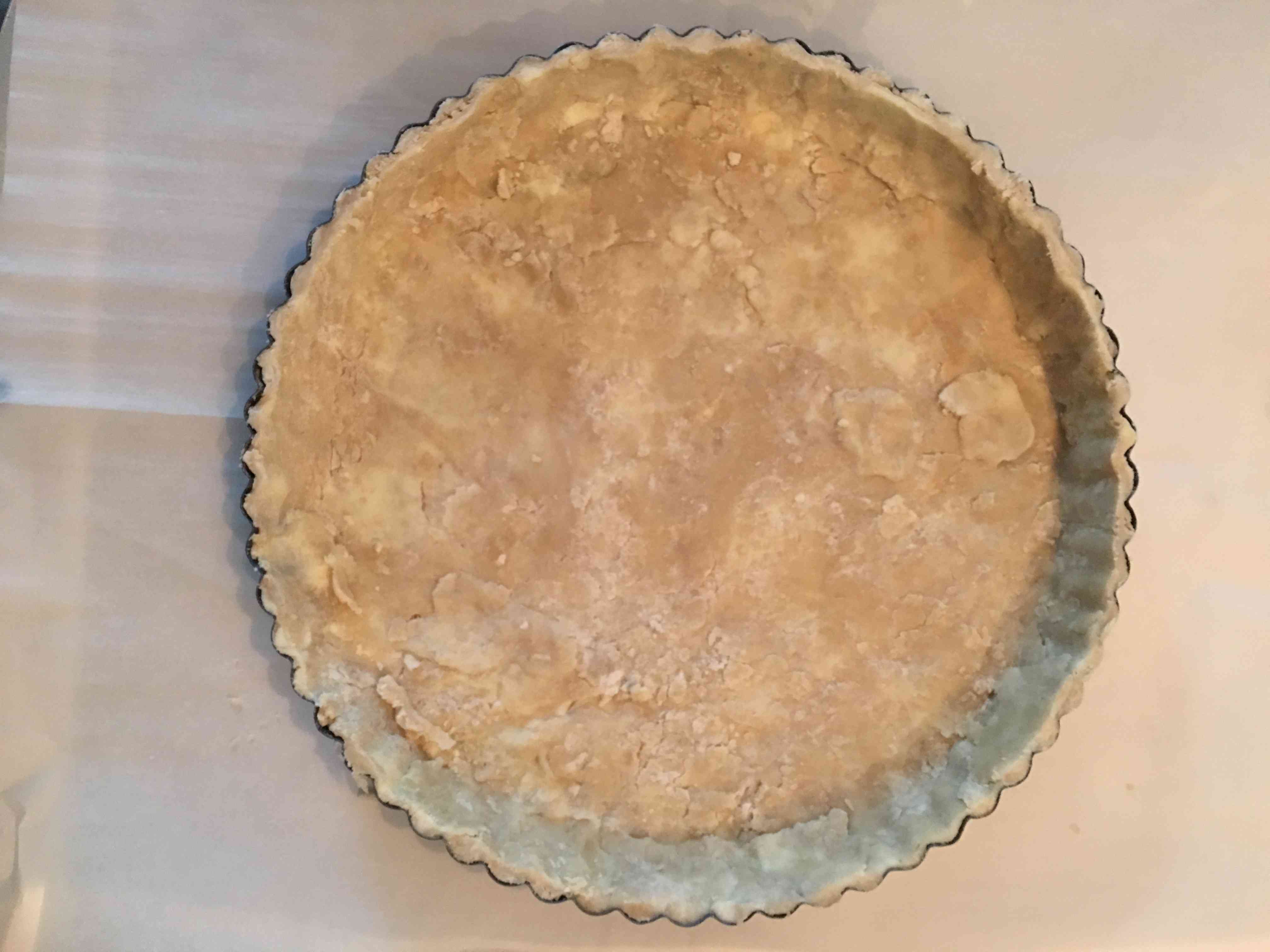 To keep the crust shell from rising while it bakes, you will want to blind bake the dough at 350 degrees in a convection oven for approx. 20 minutes.  Then remove blind bake weights and bake empty for 10 minutes until the shell is light brown and dry.
*If you don't have baking weights, dry beans are also a great tool.  Warning: you should not eat the beans that you sacrifice for your baking needs, but save them to use again for another tart shell.
Note: Blind baking is important!  You will want to do this before adding in uncooked ingredients to complete your dish (like eggs for a quiche) and then continue to bake.  If your crust is going to hold something that does not require additional baking then you might want to bake the crust a little longer for a more golden brown.