My no-fuss caramel sauce is a must-have for all fall treats. You can make this simple sweet treat to drizzle over apples, peaches, pie, brownies, or ice cream.
This no-full caramel sauce makes it so easy for you to have caramel sauce in your refrigerator at all times for whenever the craving hits.



A little bit about caramel sauce.
When sugar starts to cook it will turn into caramel. The longer you cook your cameral you run into the risk of burning the sugar. The darker you cook your sugar the more bitter tasting it will become, think about burnt toast, it's similar. My no-fuss recipe will walk you thought how to get the perfect caramel.



Turing caramel into sauce.
To make caramel sauce you will want to add heavy cream. This will keep the caramel from hardening up so that you can drizzle the caramel sauce over your treats. The ratio for this is for every 1 cup sugar, you will use 1 cup of heavy cream.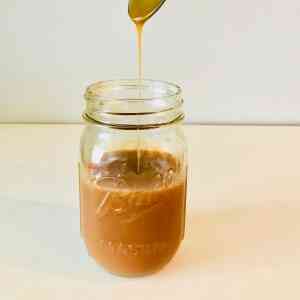 Ingredients
1

cup

Sugar

¼

cup

Water

1

cup

Heavy Cream

Salt Flakes

Optional
Instructions
In a pot add the sugar and add water to make sure all of the sugar is coated.

This will help to guarantee the sugar will cook evenly. Keep the sugar and water from touch the sides of the pot, take a spatula and wipe down any sugar specks on the side of the pot. This will help prevent the sides of the pot from burning and ruining the cameral.

Turn the heat on medium/medium high and do not stir the pot – just keep a watchful eye on it.

After the water evaporates and the sugar starts to turn a caramel brown color – still do not stir, the caramel sauce should be a medium dark brown before adding in the cream.

Add in the cream. This will make the hot sugar seize up and you will think you did something wrong but you didn't! Now stir! Keep it over medium heat and stir continuously until it all melts together into a smooth sauce.
Watch how to do it!
Please be aware that caramel sauce is cooked sugar and it will stick burn your skin when hot.
To reheat:
You can use a simple water bath on the stove. Fill your pot with water so that it reaches about half up the glass jar. Turn the stove on to medium heat and allow it to warm up your cameral sauce. You reheat your sauce many times until it's gone.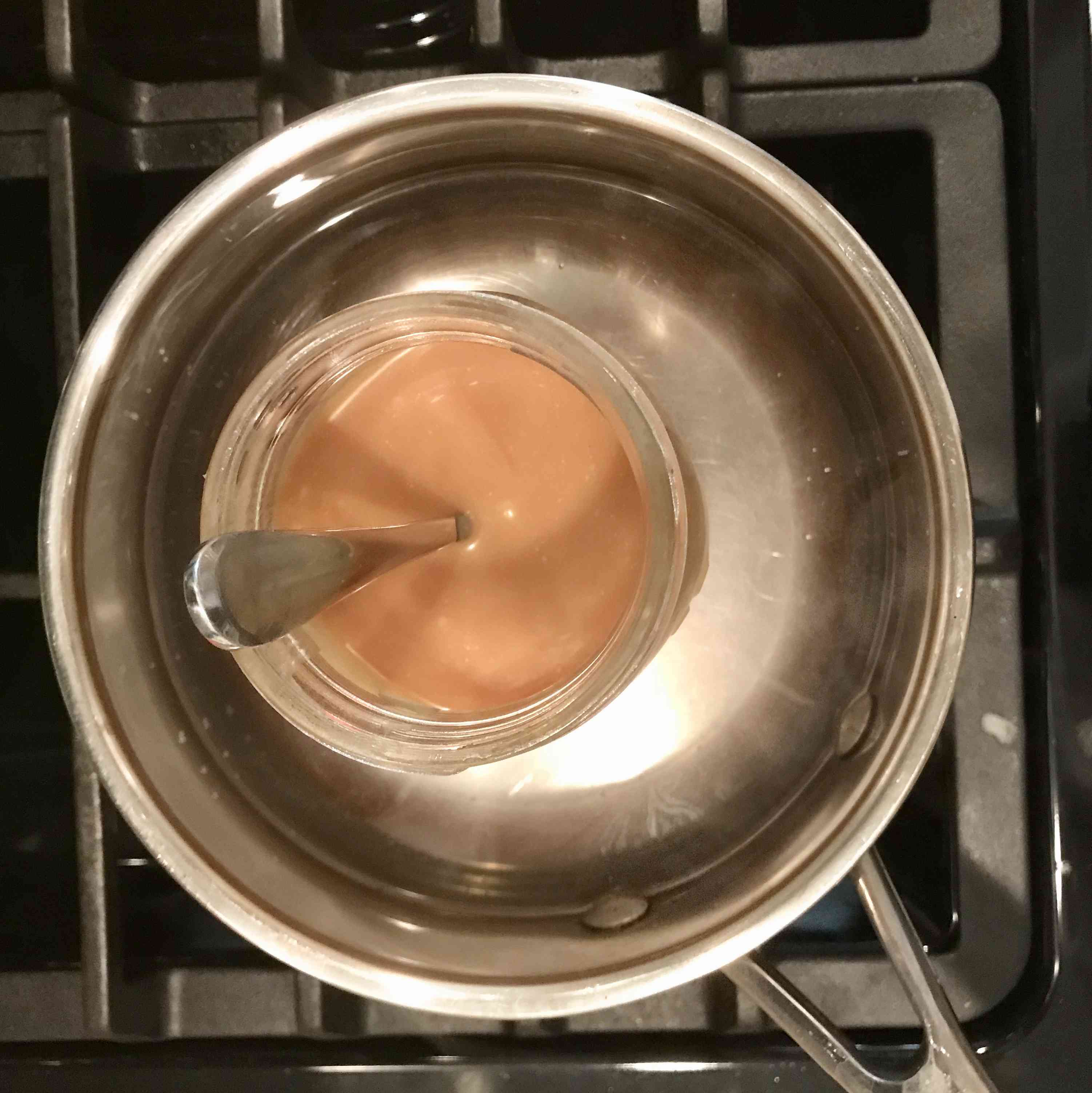 Recipes for your caramel sauce:
Simple Apple Pie
Salted Caramel Pumpkin Pie
Granny's No-Oat Apple Crisp