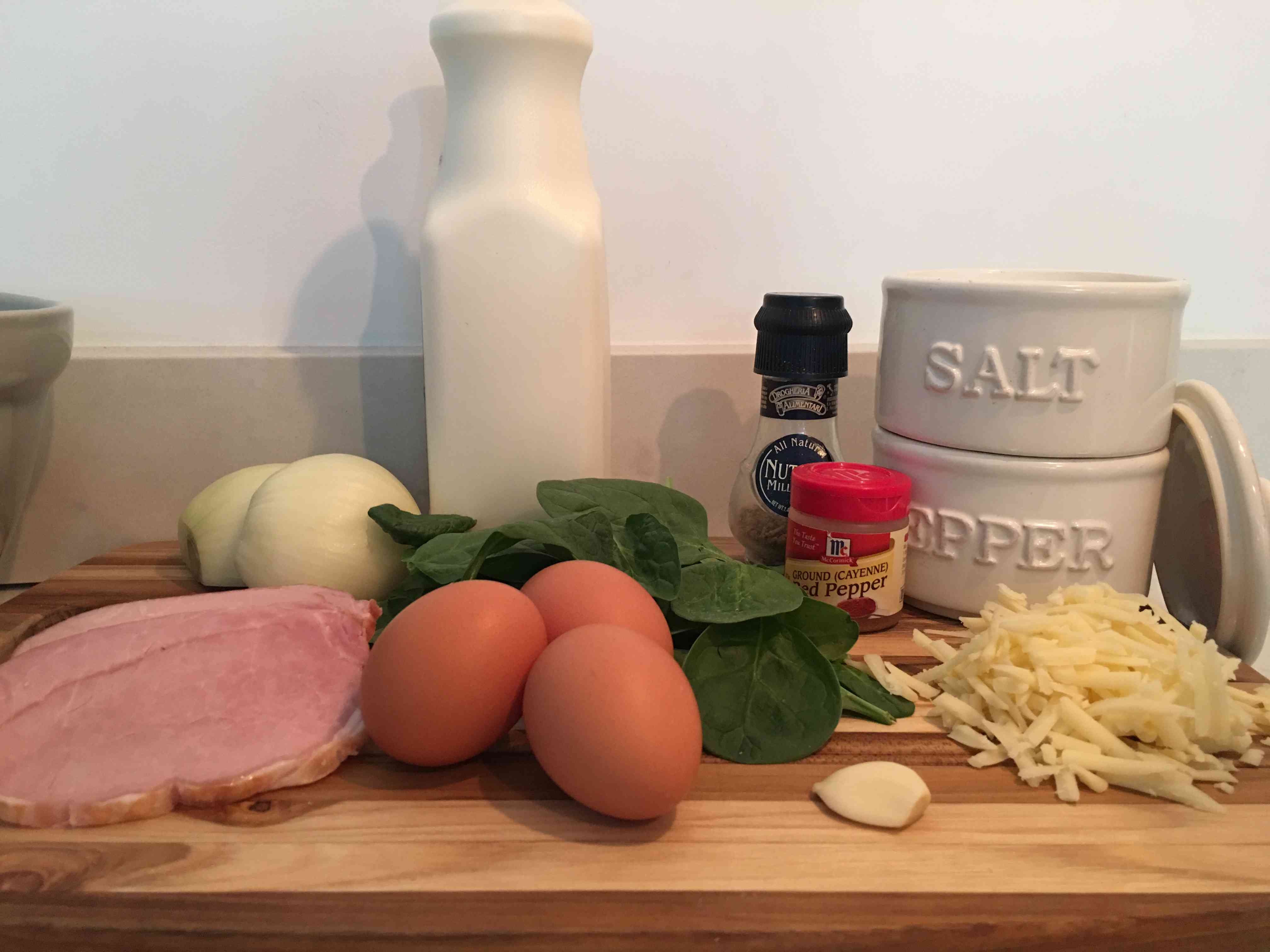 To make a quiche you need 3 things.  You need a custard, a dough shell and fillings.
Any of these can easily be made ahead of time and it's a great dish served hot, warm or cold making it a go-to for parties or other hosting events.
This recipe is for a 9in pan.
The Dough Shell: I'm sure there are many different doughs that can be used for a quiche.  In class we use PATE BRISEE (broken dough) and it's really simple to make.  This can be made and then saved.  You can freeze the dough and let it defrost naturally in the refrigerator if you don't use it right away.
1 Cup of All Purpose Flour
Pinch of Fine Salt
1/2 Cup of Cold Butter
4 TBSP of Ice Cold Water
On the counter, make a pile of flour and salt.  Using a bench scraper, break up the cold butter in the flour.  The butter pieces should be pea size when done, make sure to work quickly so that the butter does not soften up to much.  Make a well in the flour/butter and add in the water.  Using your hands combine the ingredients just until the dough holds together without becoming wet or tacky, this should take about 30 seconds – try to leave butter pea-size chunks, this will help the dough remain flaky when baked.
Shape dough into a disk, wrap with plastic wrap and put in the refrigerator until needed (at least 20 minutes to rest)
With bench flour, roll dough out and place inside of tart pan.  Chill again in the refrigerator for about 20 minutes this will allow the butter to firm up again for a flaky crust.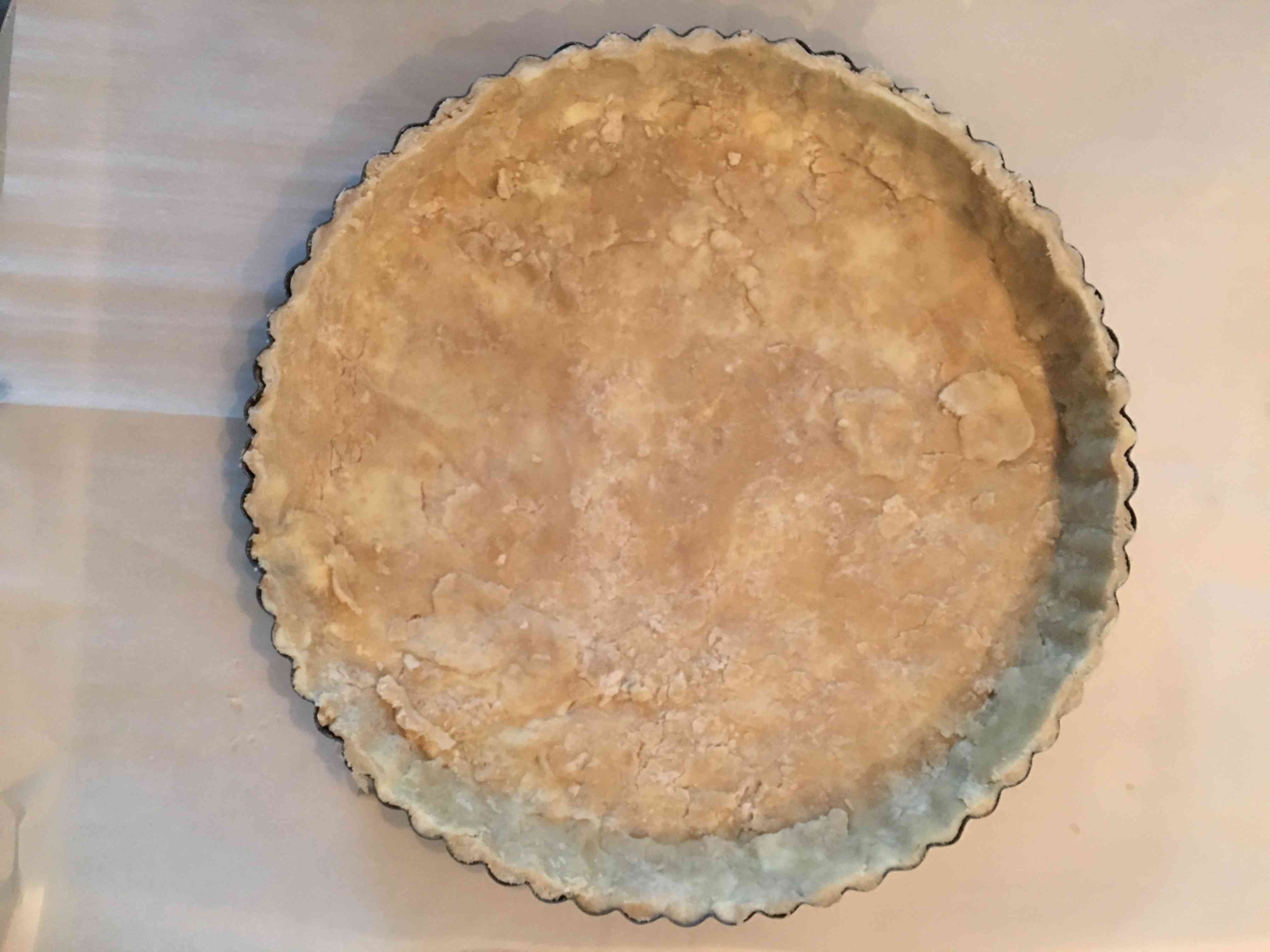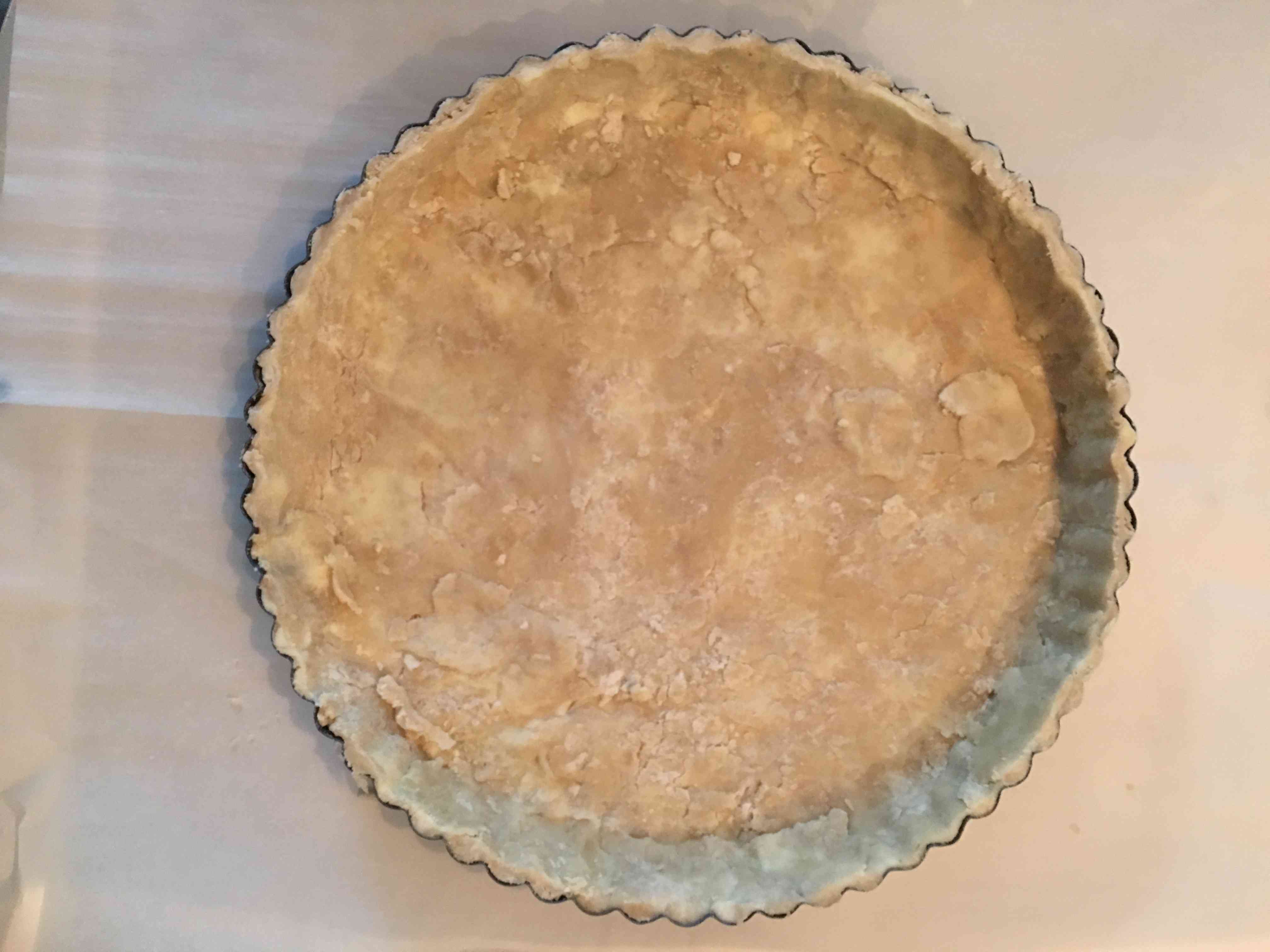 Blind bake the dough at 350 – degrees in a convection oven for approx. 20 minutes.  Then remove blind bake weights and bake empty for 10 minutes until the shell is light brown and dry.
*If you don't have baking weights, dry beans are also a great tool.  Warning: you should not eat the beans that you sacrifice for your baking needs, but save them to use again for another tart shell.
The Custard:  In a bowl whisk together  3 Eggs and 1.5 Cups of Cream, add in a pinch of nutmeg.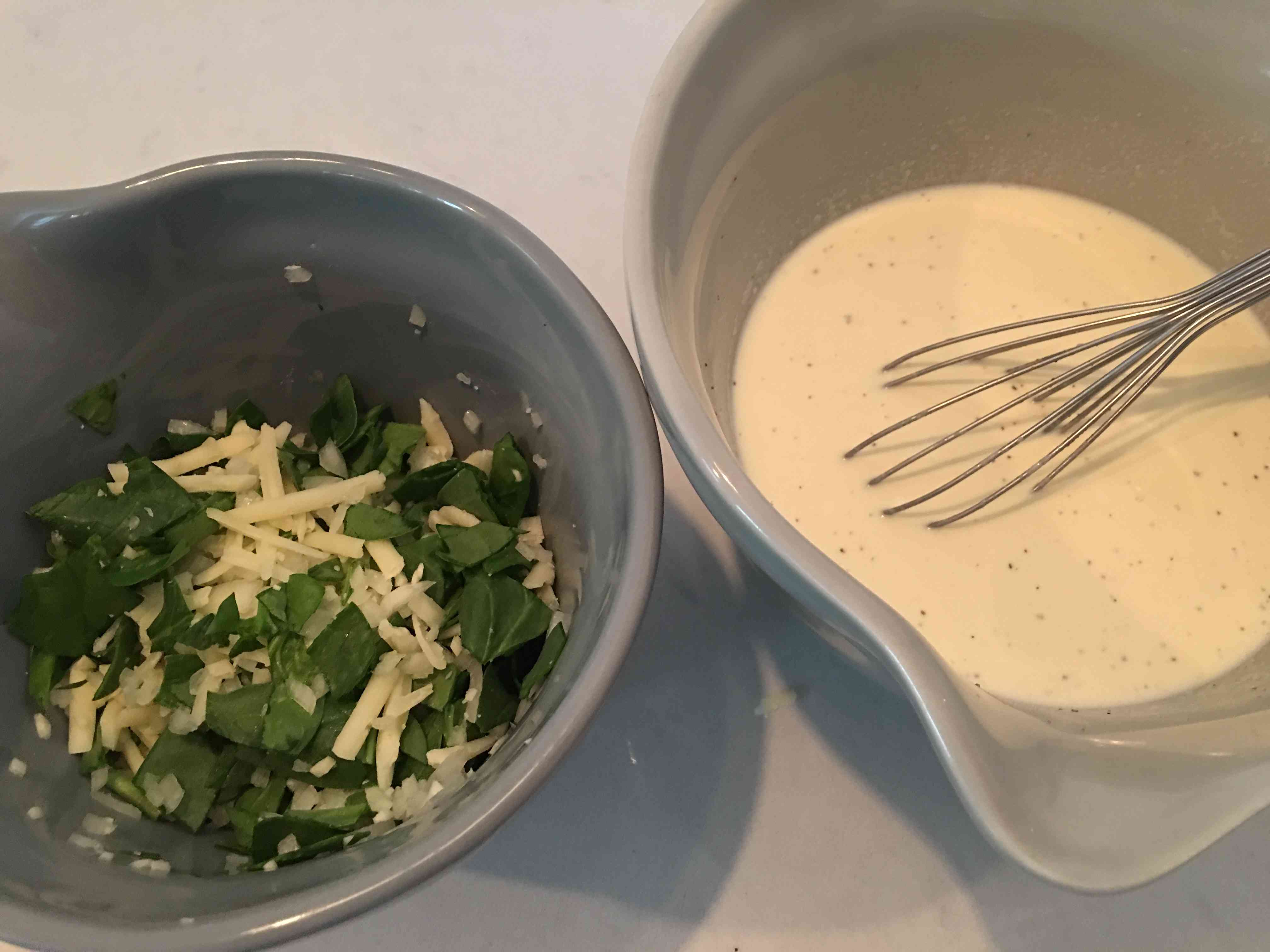 The Filling: You can use whatever you want.  The trick of the trade is to make sure whatever fillings you use are prepared the way you want to be when the quiche is done.  For instance, if you want bacon, you should cook the bacon before adding to the quiche.
For this quiche I used:
1/2 Cup of cooked Canadian Bacon, diced
1/2 Cup of fresh Spinach, chopped
1/2 Cup of White Cheddar Cheese, shredded
1/2 Cup of Onion, diced
1 Clove of Garlic, minced
Couple of pinches of Salt, Pepper and Cayenne Pepper
In the baked shell, add in your fillings then pour the custard over top.  Bake in the oven at 350 – degrees until the egg mixture is starting to brown on top and there is little wiggle, approx. 30-45 minutes.
This is what mine looked like in the oven: