In class we made two soufflés – we made a cheese soufflé (LE SOUFFLE AU FROMAGE) and an orange soufflé (LE SOUFFLE A L'ORANGE).
The technique for making one is to be able to FOLD.
Folding the whipped egg whites into the mixture is the key to a nice fluffy rise.  That and making sure the ramekins are coated with butter and flour (or sugar if making a dessert soufflé)
After learning the techniques for a soufflé it's easy to understand how to create your own flavors.  At home, I made a Lemon & Rosemary Soufflé and it was great.  At first I thought that eggs and lemon might be a crazy combination, but the results were amazing.
Lemon & Rosemary Soufflé Recipe: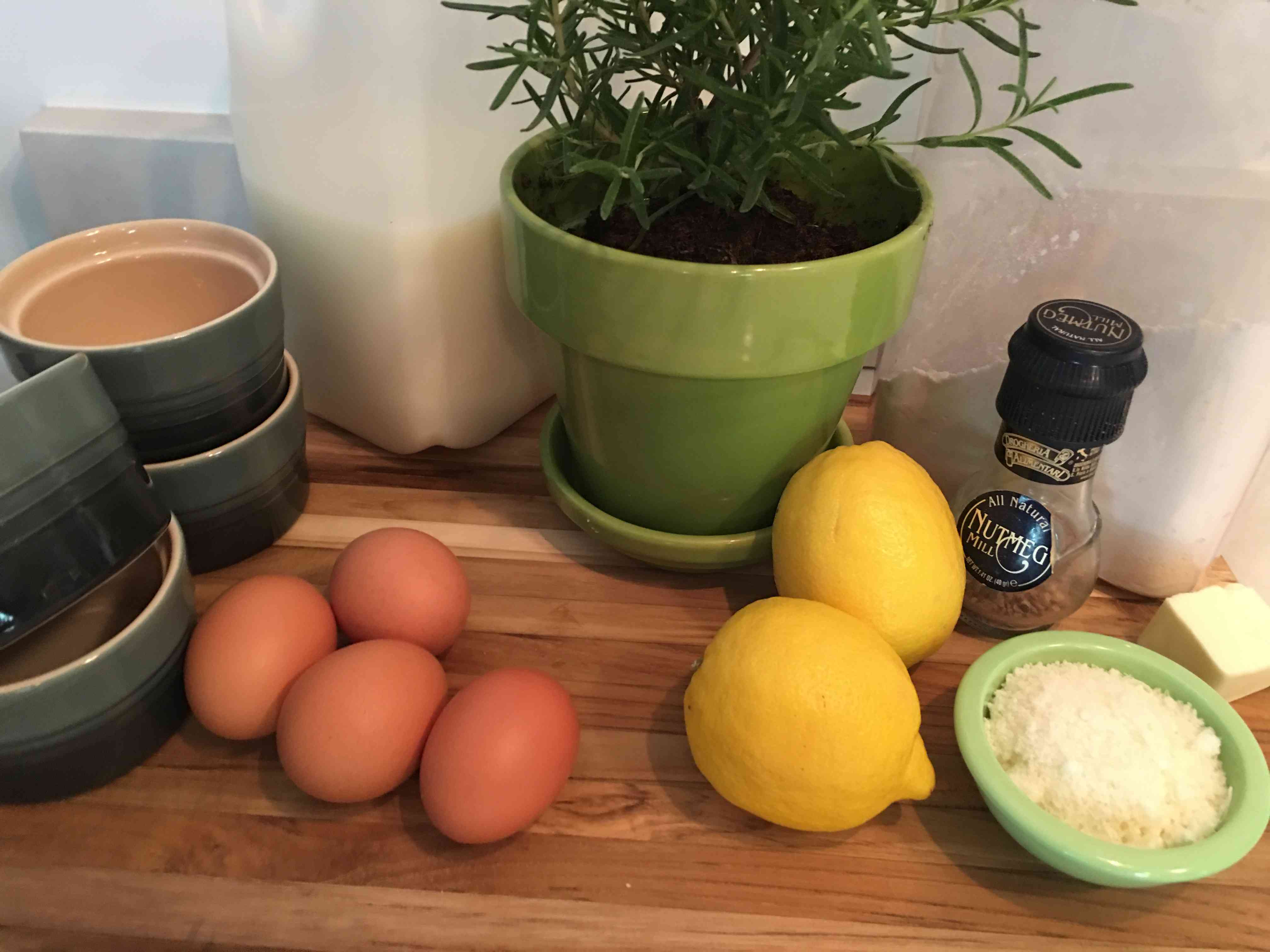 Ingredients:
4 Eggs – separated
For the Béchamel Sauce:
1 TBSP Butter
1 TSBP Flour
1 Cup of Milk
Pinch of Nutmeg
1 Lemon Zest
1 large Spring of Rosemary
¼  Cup of Parmesan Cheese
Coat the ramekins with melted butter and flour (this well prevent sticking but also will help with a full rise of the soufflé)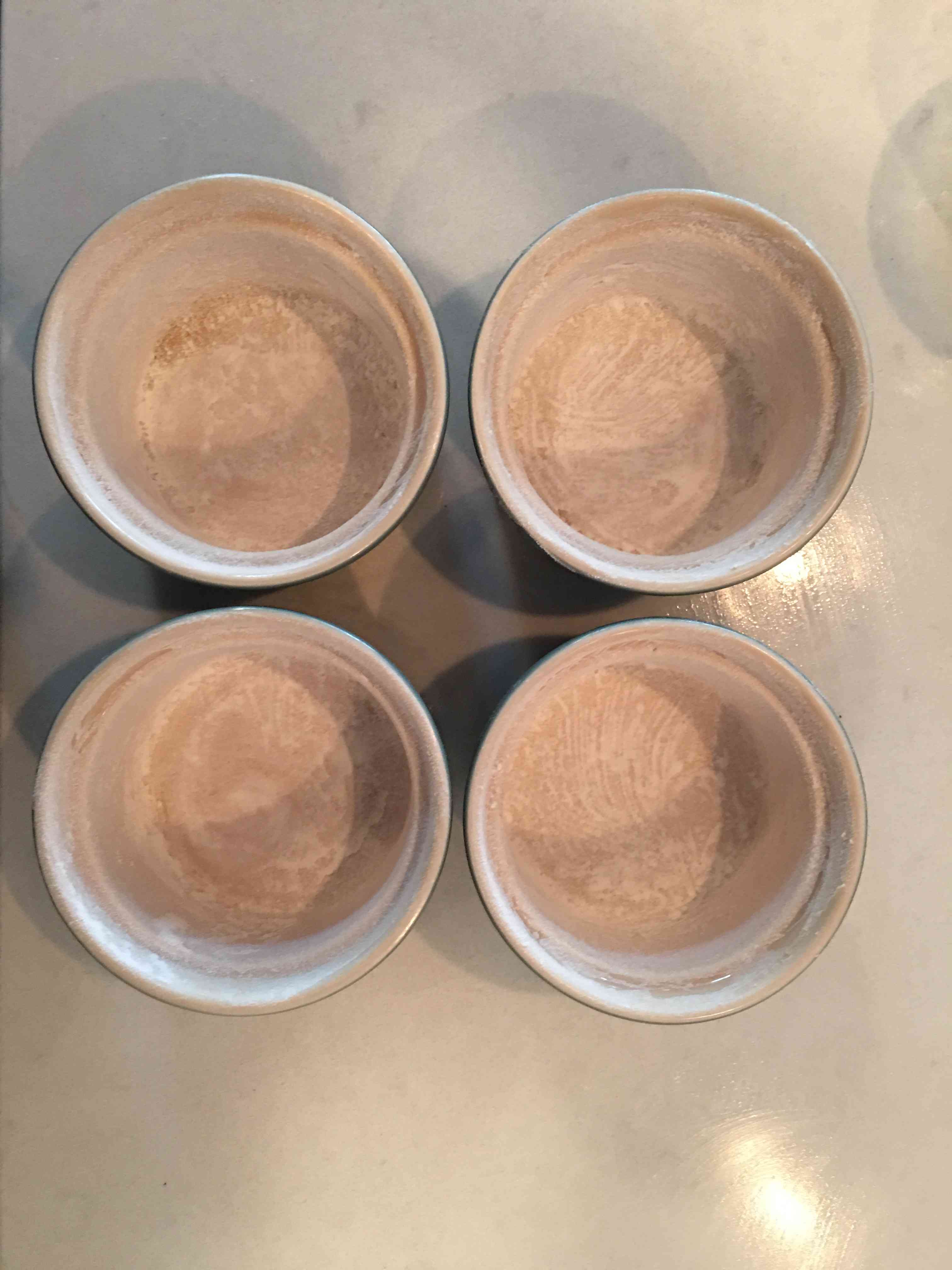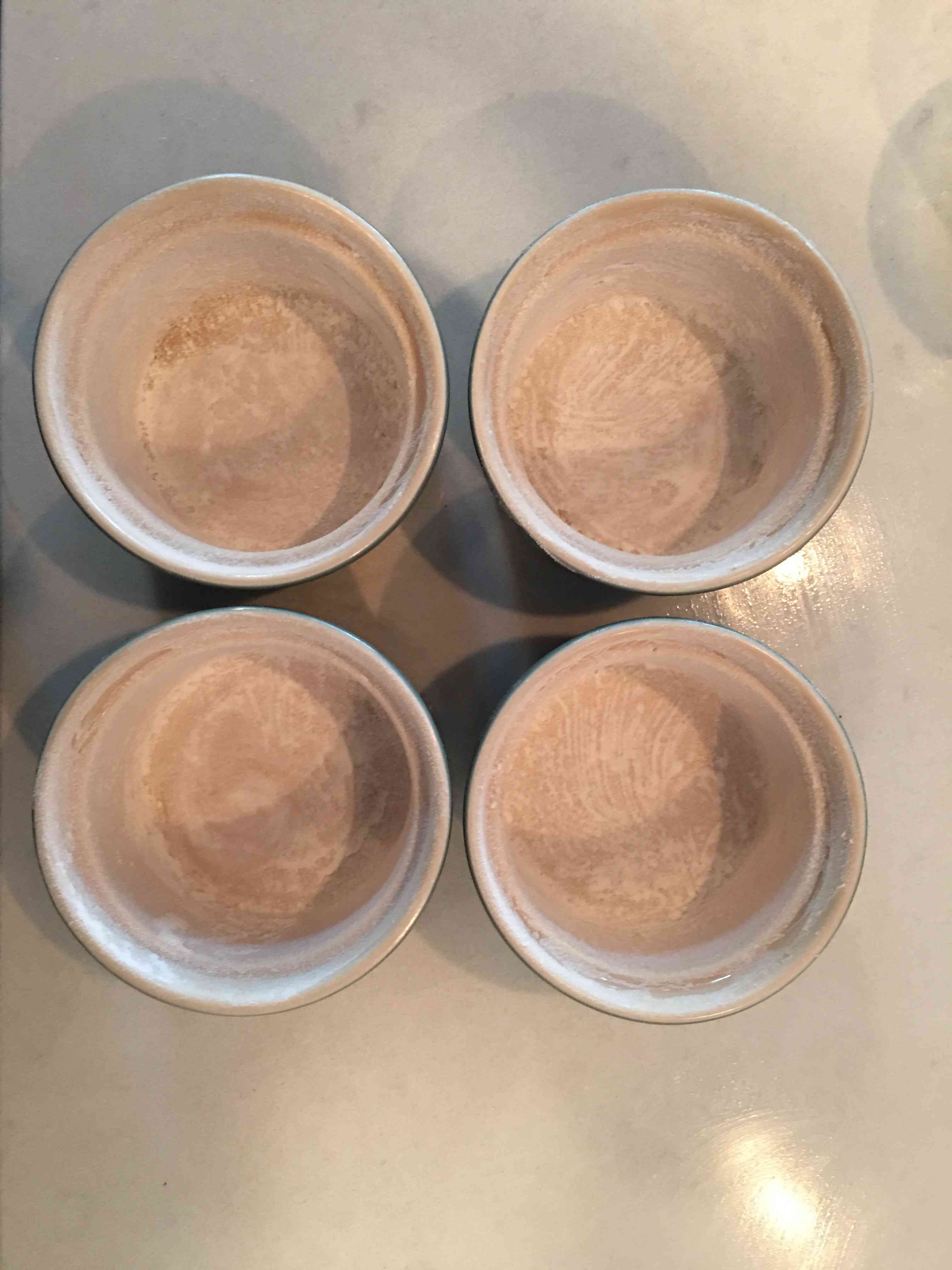 Separate the 4 eggs into whites and yolks. Set egg whites aside (leave at room temperature)
In a pot, over medium heat melt butter and whisk in flour until it becomes a paste like consistency.
While whisking, add in the cold milk and whisk until fully incorporated.
Add in a pinch of nutmeg, the lemon zest and spring of rosemary. Stir until béchamel sauce is thick and the flavors have infused into the milk. Season with salt.
Remove from heat, and strain.  Immediately add in the egg yolks, one at time, whisk until fully combined.
Add in Parmesan Cheese and stir until melted in.
Set aside.
Using a mixer whisk egg whites on full speed until they make a soft peak (stand up on the whisk in a peak shape)
FOLD the egg whites into the béchamel sauce. – Make sure to fold a little at a time, I usually break it into thirds.  Try to keep as much air in the egg whites as you can so that the soufflé rises.
10.  Fill the ramekins about the ¾ of the way
Bake in a convection oven at 375o for about 15 minutes. Serve right away!