Spring has sprung!🌸   I'm celebrating with baseball's opening day – go Nationals! and with this yummy strawberry lemonade.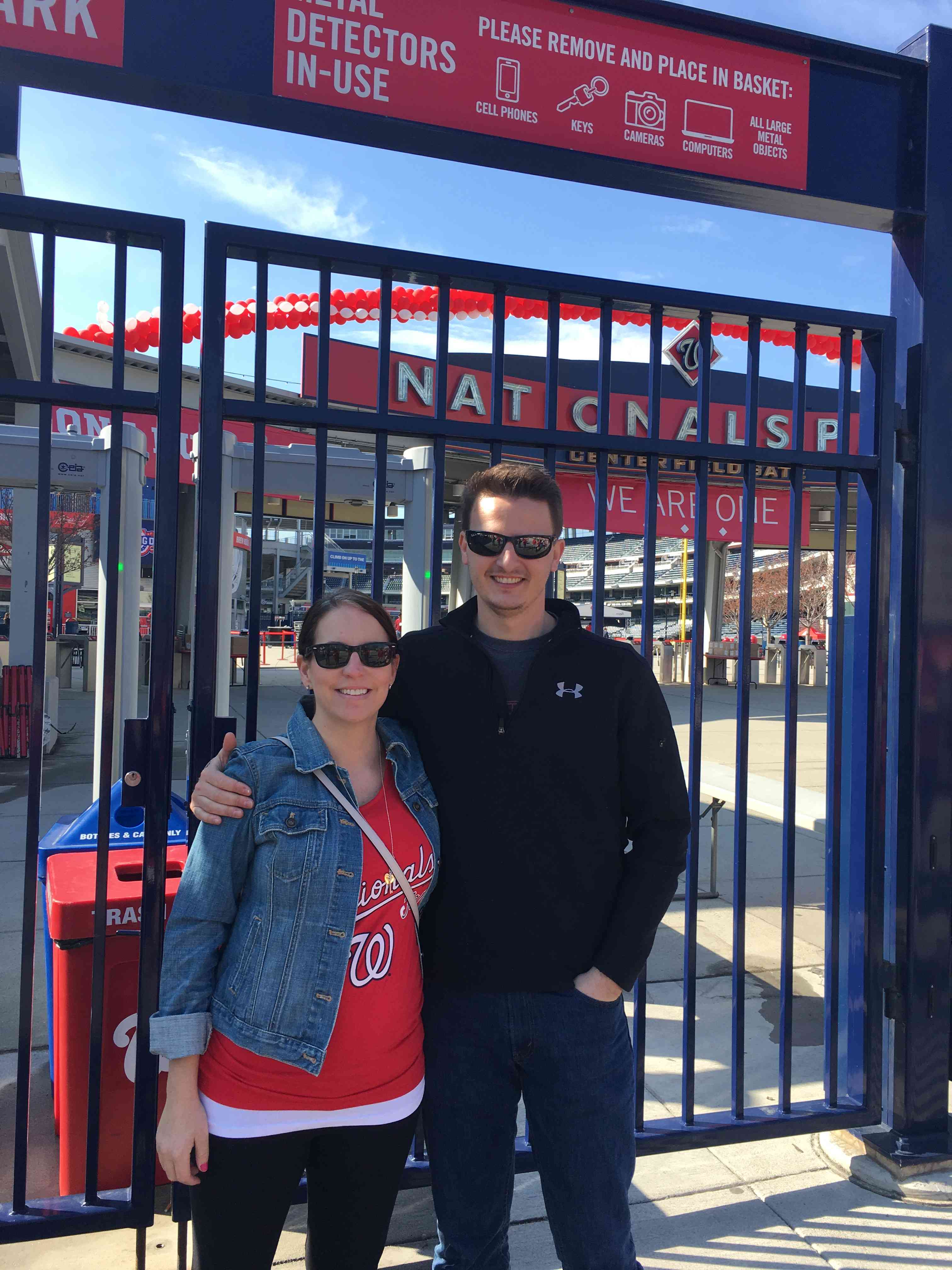 I have been craving lemonade for weeks and finally decided to whip some up. I had a batch of soon-to-be-bad strawberries so I decided to put them to good use and add them in.
I adapted my original simple lemonade recipe with an easy extra step.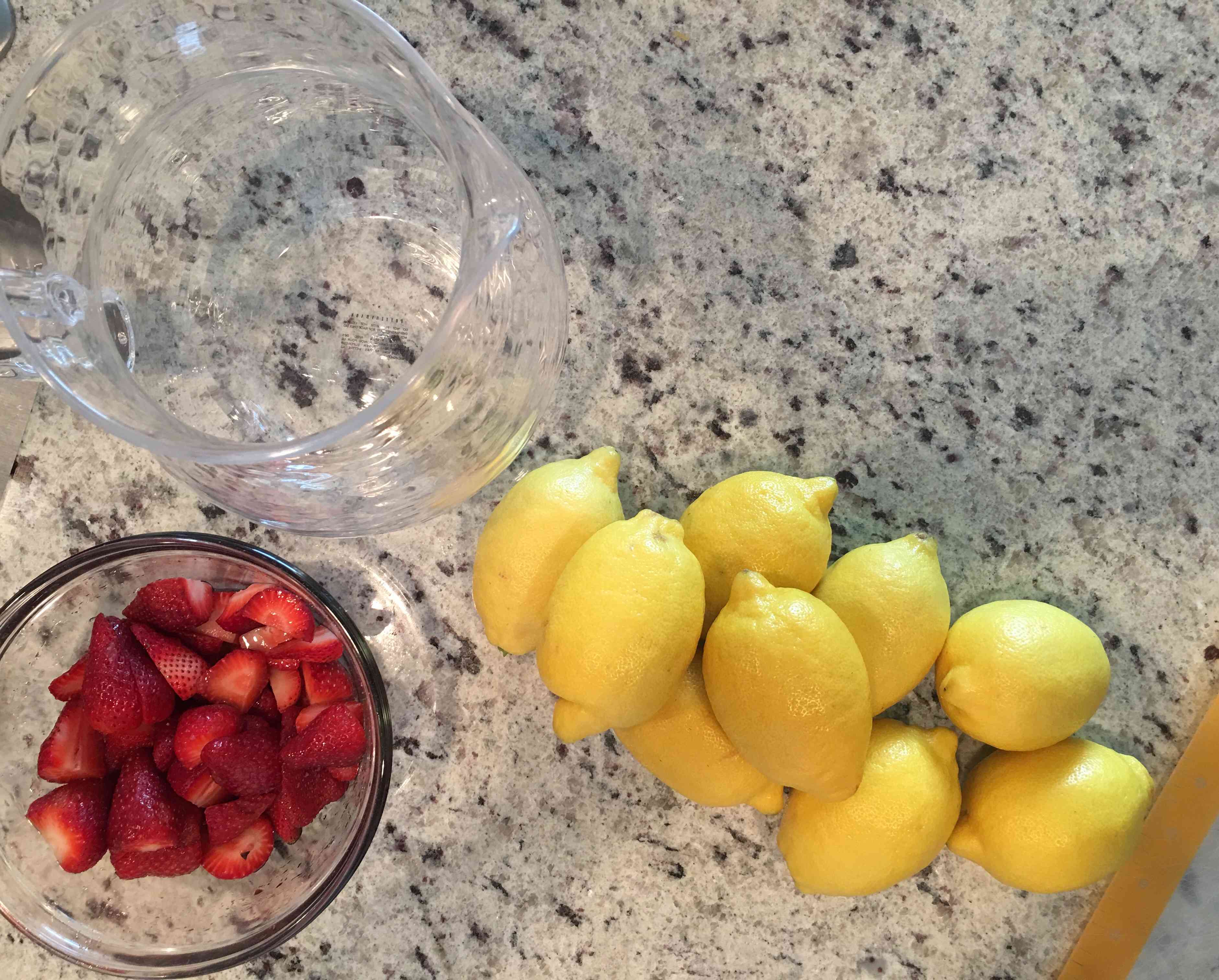 Ingredients (makes a pitcher):
16 oz. Container of Fresh Strawberries.
1 1/2 Cups of Sugar + an additional 3 TBSP for the strawberries
8 7 Cups of Water – 2 reserved for the end
2 Cups of Ice
2 Cups of Freshly Squeezed Lemon Juice – strained
Bourbon or vodka (optional, but recommended for a sunny weekend afternoon)
I follow the simple lemonade recipe directions but added a side strawberry step:
For the strawberry part – I cleaned and cut 1 pound of organic strawberries (they are on the "dirt dozen" list – which is something I try to follow when I can).
I macerated them (tossed them in a bowl with 3 TBSP of sugar and a pinch of salt. To pull out their natural juices)  – this took about an hour, just long enough to shower, paint my nails and juice 10 lemons…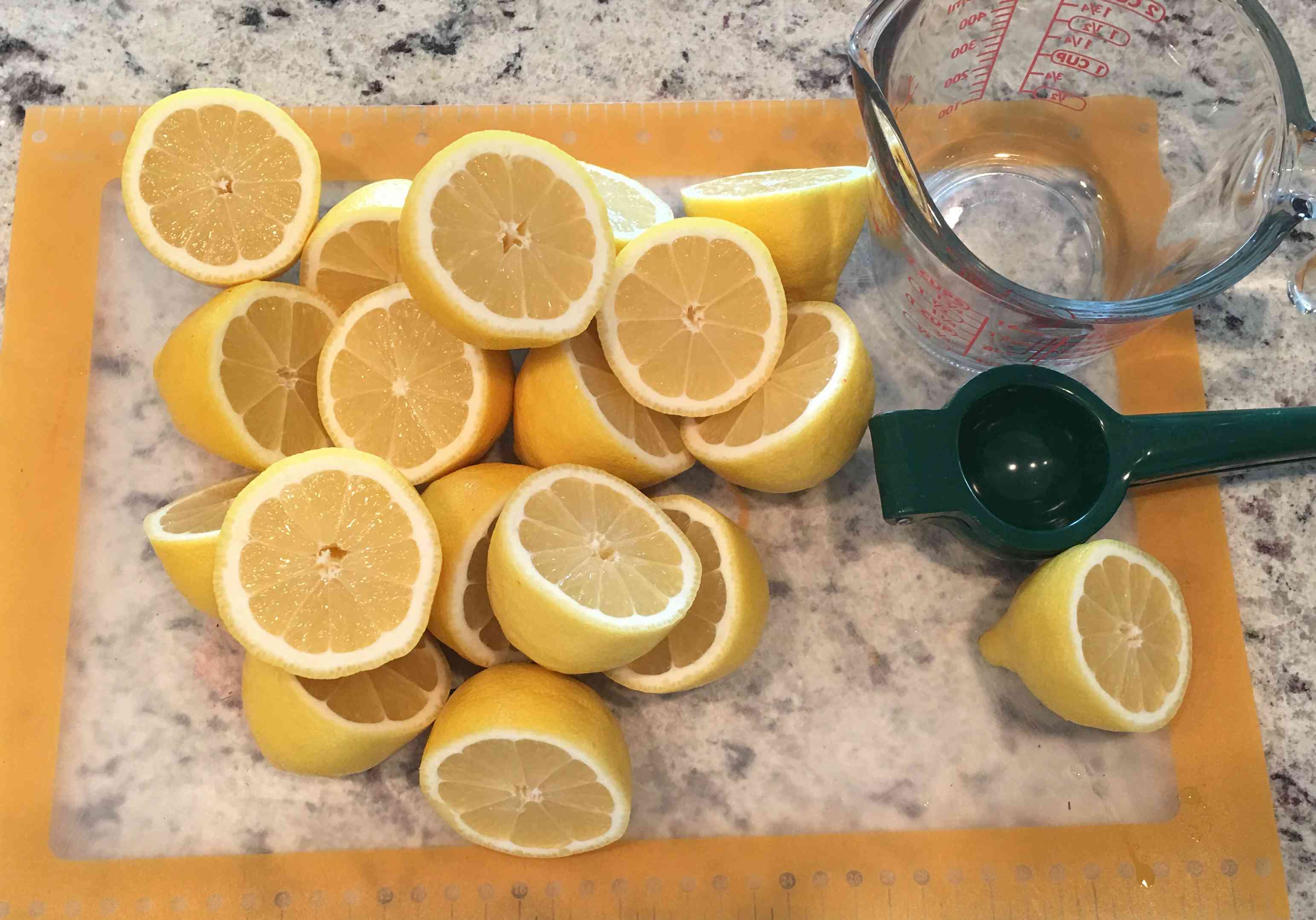 Afterwards, I put the strawberries & their sugary, salty juice plus 1/4 – 1/2 cup of my simple syrup in a blender.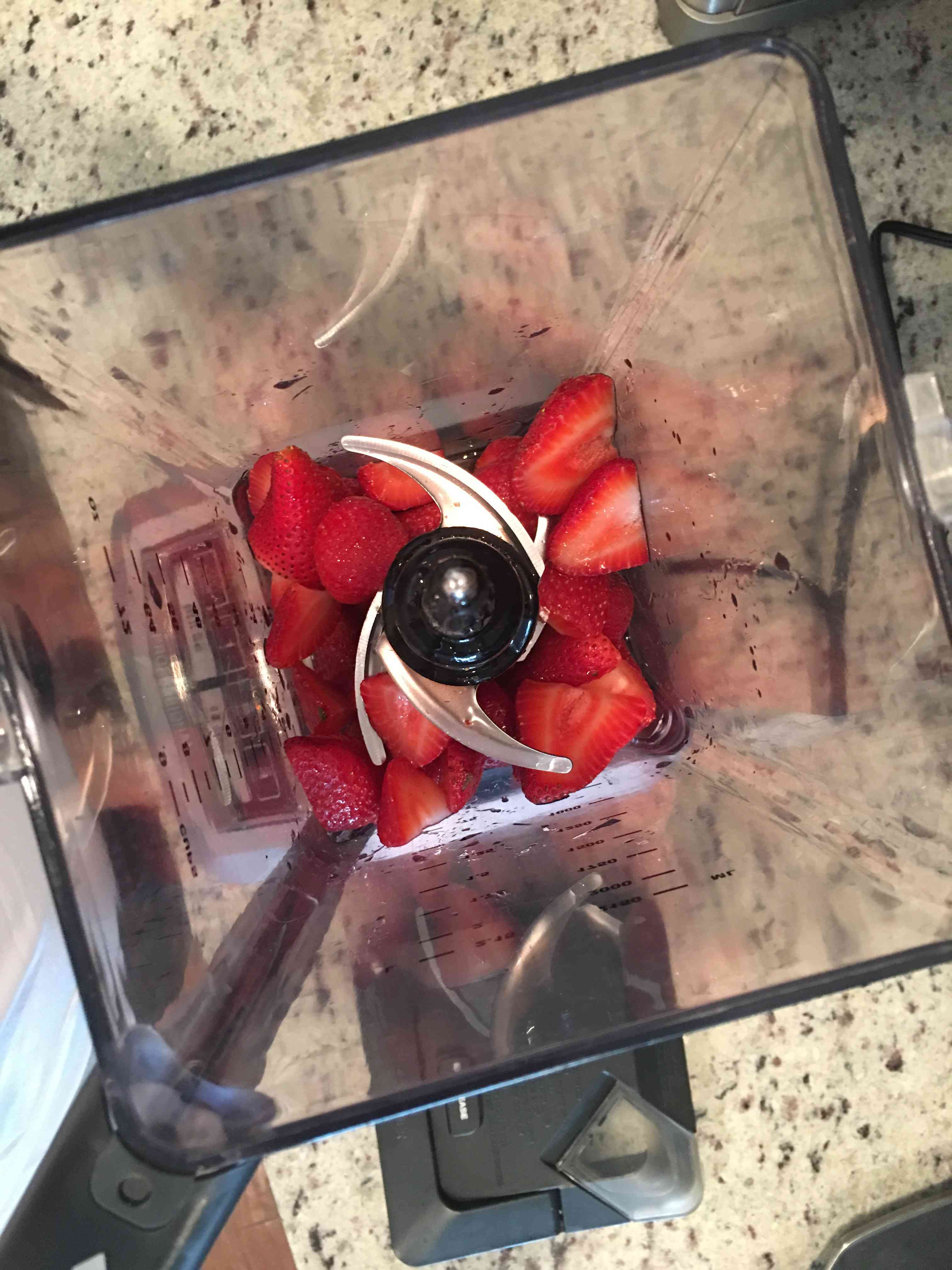 I blended until the strawberries turned to a thin purée. The more liquid you add to the blender the thinner the purée will be making it easier to strain.
Then I passed it through a small strainer, pressing it with a spatula to help remove the strawberry seeds.   (I think I got a usable 1  cup of strawberry purée after it was strained – maybe 1 1/4 cups – I didn't measure it)
I dumped the strawberry purée, freshly squeezed lemon juice, the rest of my simple syrup, water and ice into a pitcher and mixed together.
Voilà!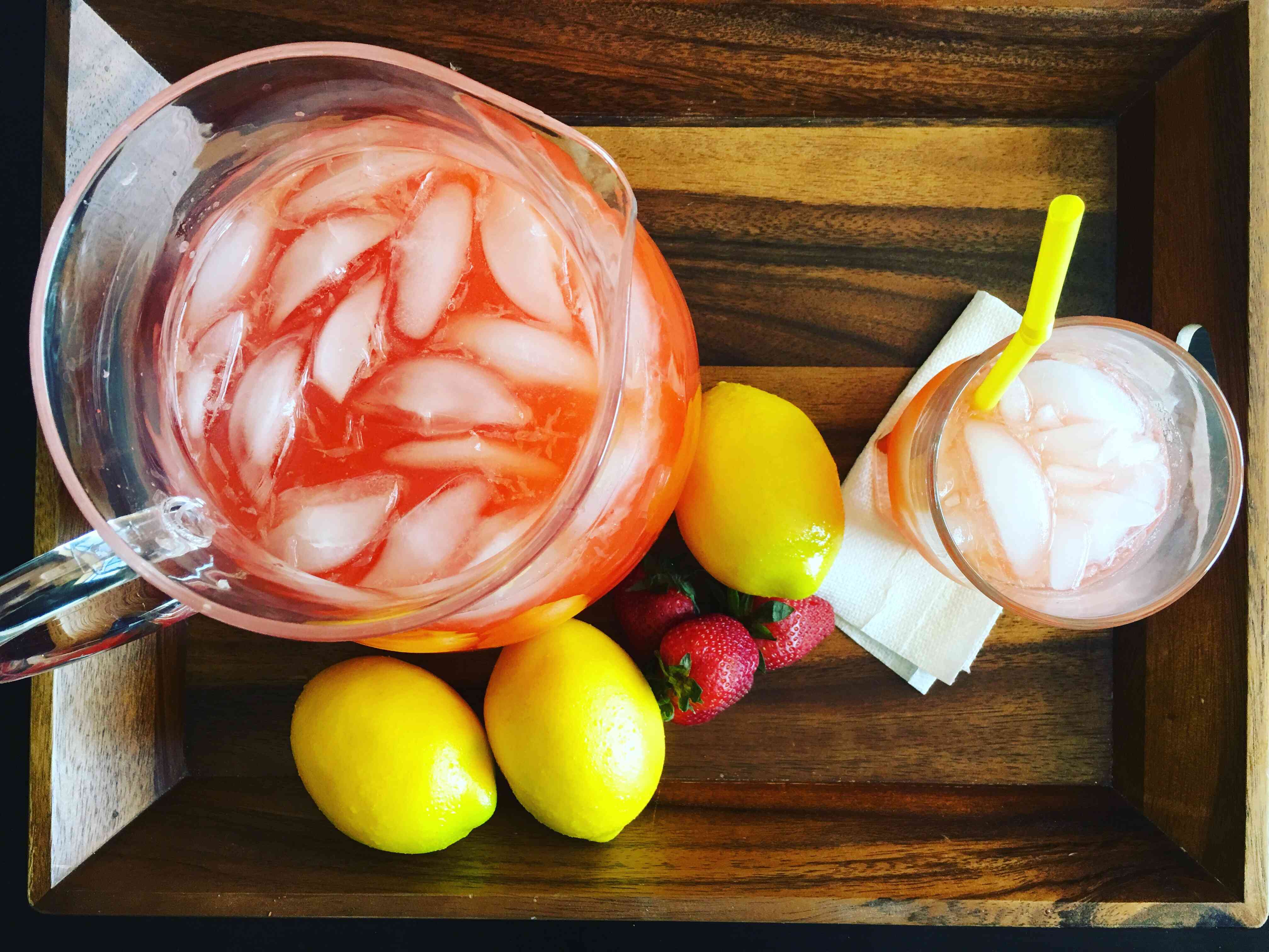 Note: Make sure to strain your freshly squeezed lemonade too otherwise you'll have lemon pulp floaters…oops.
Welcome Spring!