Skillet chicken with a mushroom pan sauce is a super simple cozy weeknight dinner, perfect for those chilly nights. Pan seared chicken perfectly browned and tender, complete with an herb-mushroom sauce. Served with creamy nutty parmesan polenta. It's ultimate comfort.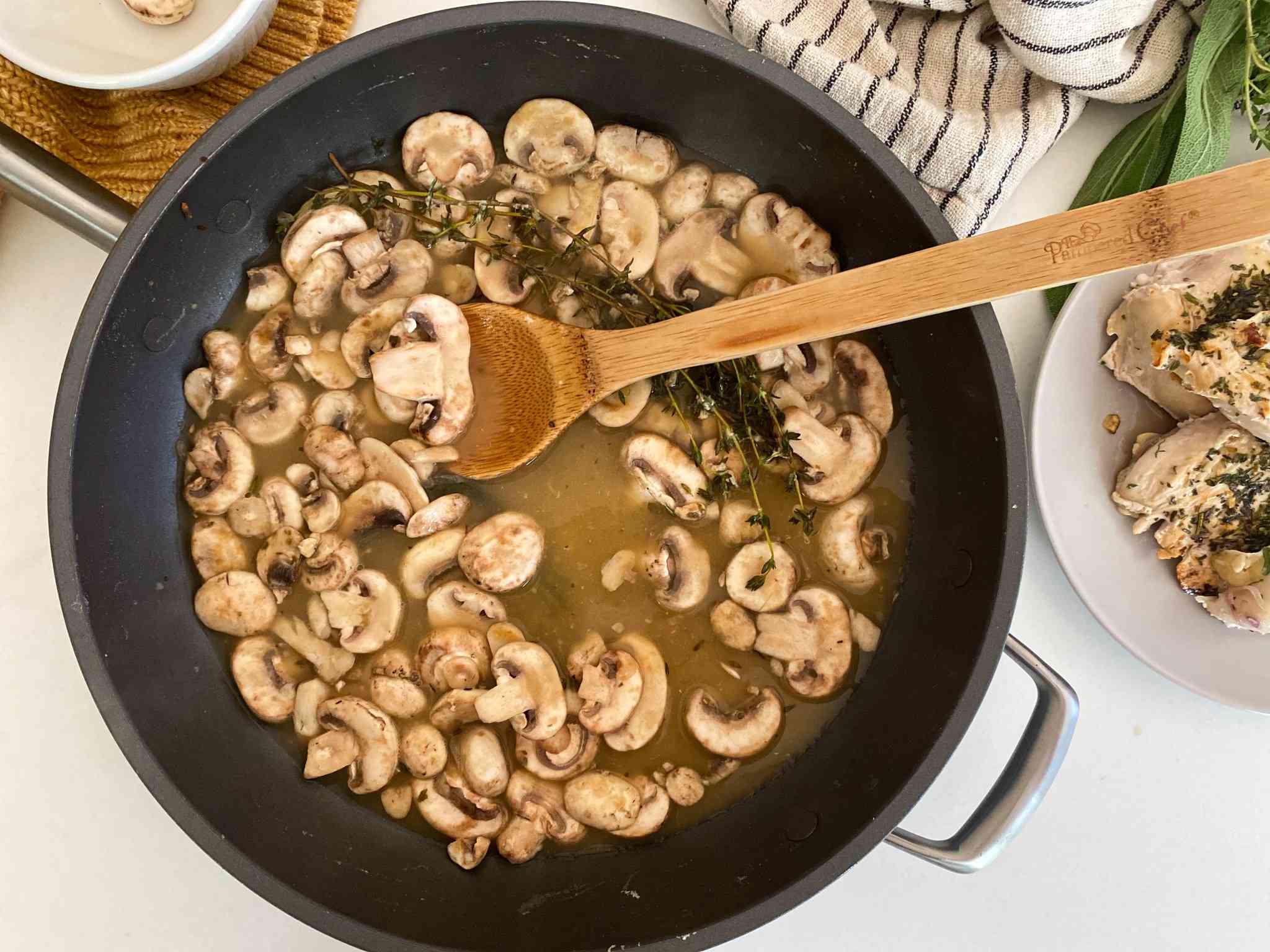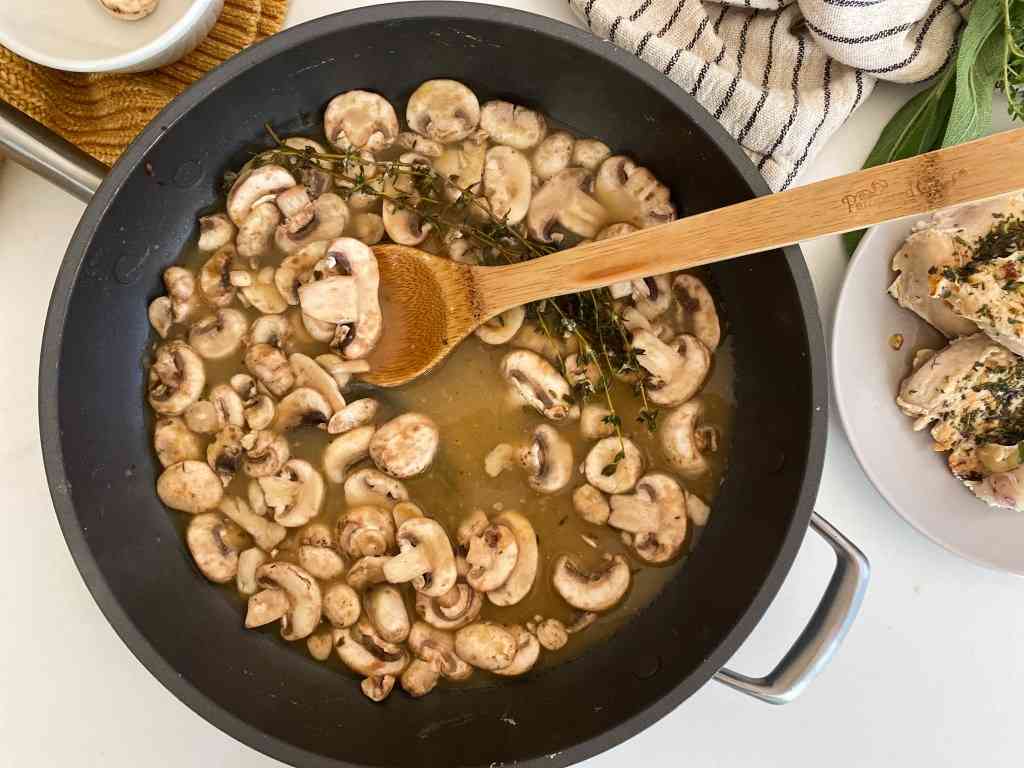 A Mushroom Person, maybe?
There are two (maybe three) kinds of people in the world, the ones who love mushrooms, the ones who hate mushrooms and the ones who don't like to eat mushrooms but love the flavor once they give it a try. I'm convinced the haters will fall into this third category once they have this pan sauce, it is a great way to introduce the flavor of mushrooms because you can spoon it out and leave the mushrooms behind.
Mushrooms are earthy but they have such an amazing flavor. It's hard to describe, in the culinary field they are considered to be umami, which is part of the 5 tastes groups (salty, sweet, sour, bitter, umami). Umami is described as the "wow factor" it's good, but we can't quite explain why. Mushrooms give this simple skillet chicken pan sauce a robust earthy savory taste. It's undeniably delicious.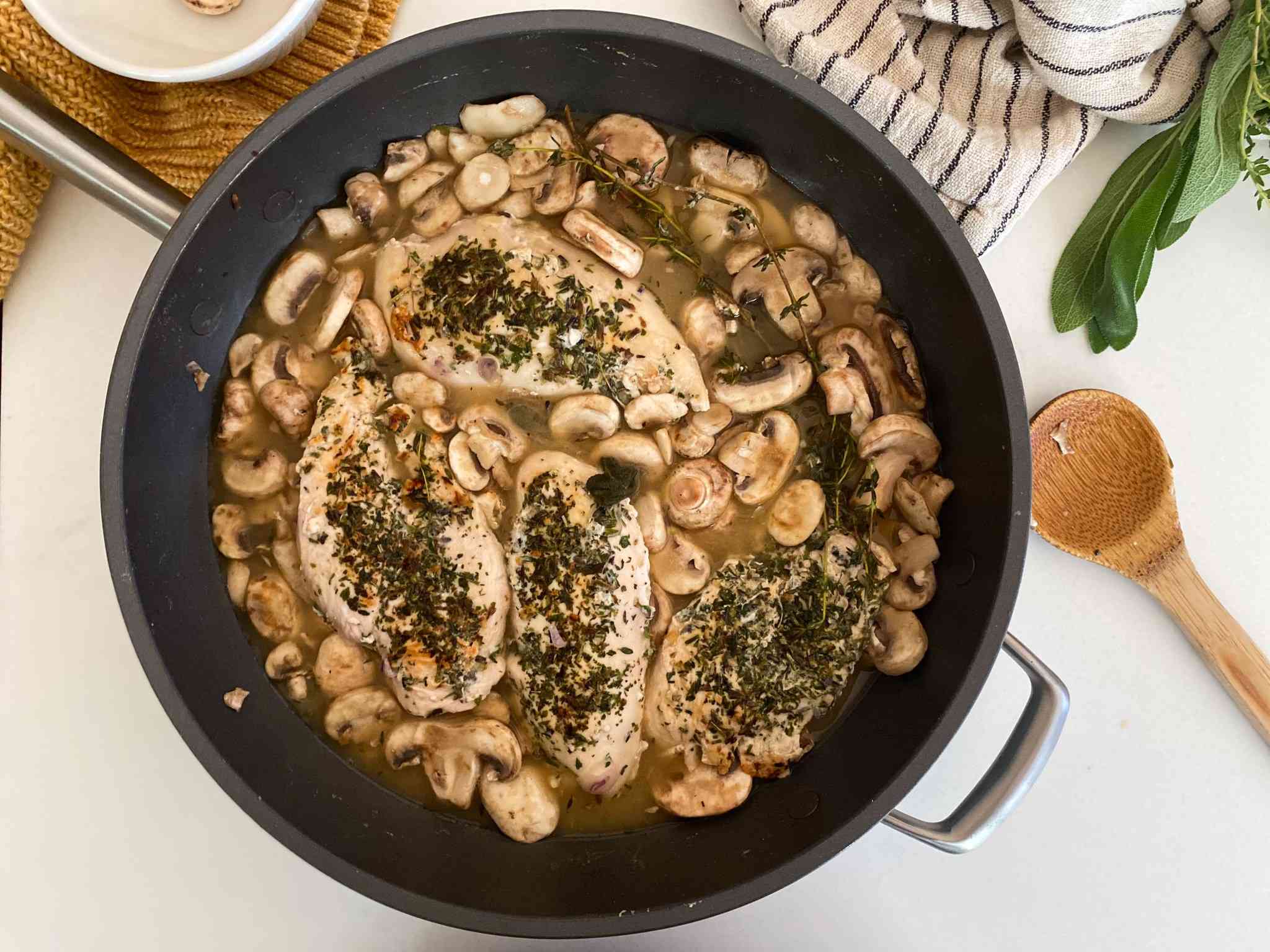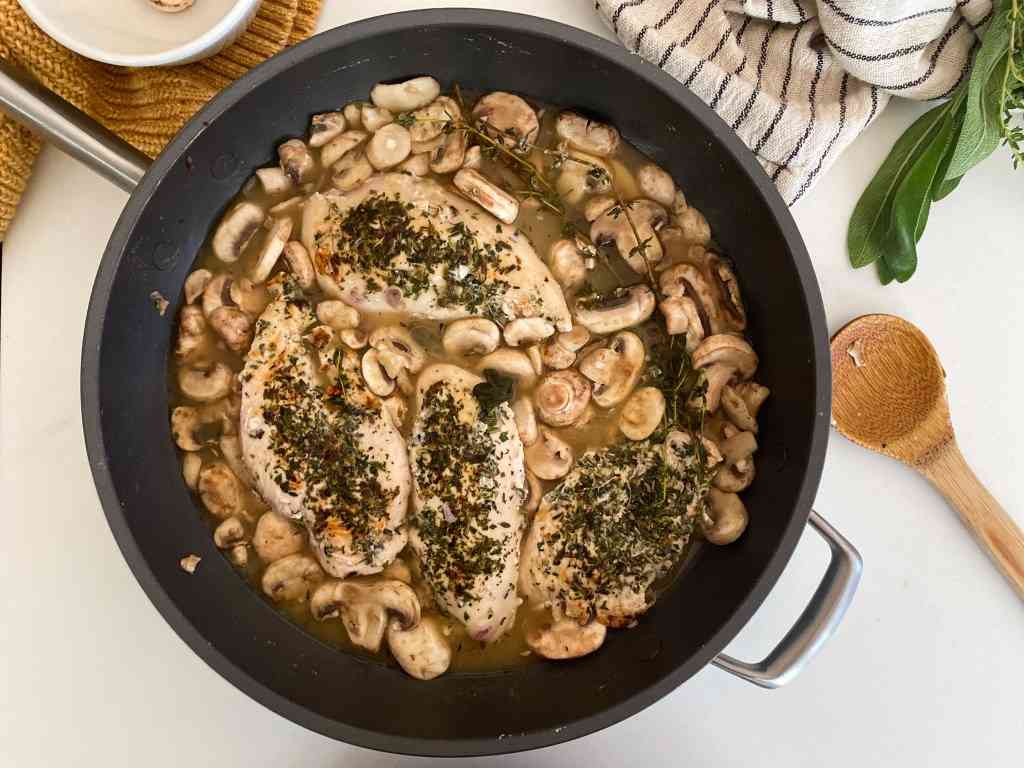 Skillet Chicken with Creamy Parmesan Polenta
Polenta otherwise known as Italian hot porridge is pure comfort. Creamy, soft, sweet polenta is simple, easy, and quick and adding the nuttiness of parmesan makes it ideal for weeknight dinners.
Polenta, deserves to be in the rotation of cozy sides, but, if you want to, you can also substitute it with my thyme and parmesan mashed potatoes or my microwave ricotta mashed potatoes (no boil recipe).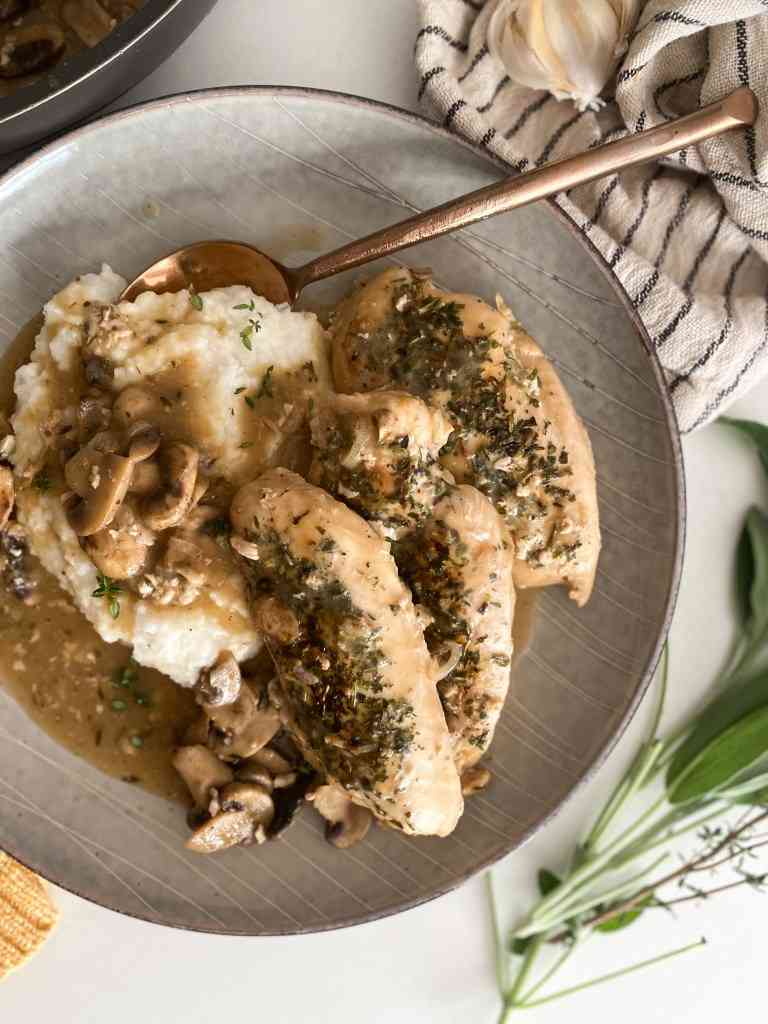 Herbs de Provence
This recipes uses Herbs de Provence which is a dry herb mixture you can find at any grocery store, I love it. It's so easy to use and I add it to chicken, fish, and fries. It's a dry herb mix that combines thyme, basil, rosemary, oregano, bay leaf, tarragon and marjoram. It's amazing and you want to have it on hand in your spice cabinet at all times. In this recipe we will add it to our skillet chicken.
Also available on amazon! (affiliate link).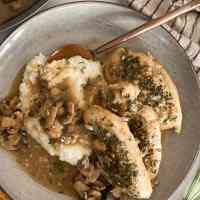 Skillet Chicken with a Mushroom Pan Sauce and Creamy Parmesan Polenta
Pan-seared juicy chicken smothered in a mushroom pan sauce served with creamy soft parmesan polenta is the perfect cozy weeknight dinner for a chilly night.
Print
Email
Pin
Rate
Ingredients
1

lb

Thin Cut Chicken Breasts

1

TBSP

Herbs de Provence

1

TBSP

Butter

6

Fresh Sage Leaves

6

Fresh Thyme Sprigs

1

Shallot - thinly sliced

2

Garlic Cloves - mined/chopped

1

tsp

Salt

8

oz.

White Mushrooms

2 cups sliced

1

TBSP

AP Flour

¼

cup

White Wine

Semi-Sweet/Dry like Chardonnay

1½

cups

Chicken Stock

Salt and Pepper to taste
Creamy Parmesan Polenta
1

box

Instant Polenta

1

cup

Grated or Shredded Parmesan Cheese