Beef Stew is soup right? Either way this hearty meal is jam packed with deep and savory flavors that will warm you up on a cold January night.
Beef Stew
Servings: 8
Difficulty: medium
Ingredients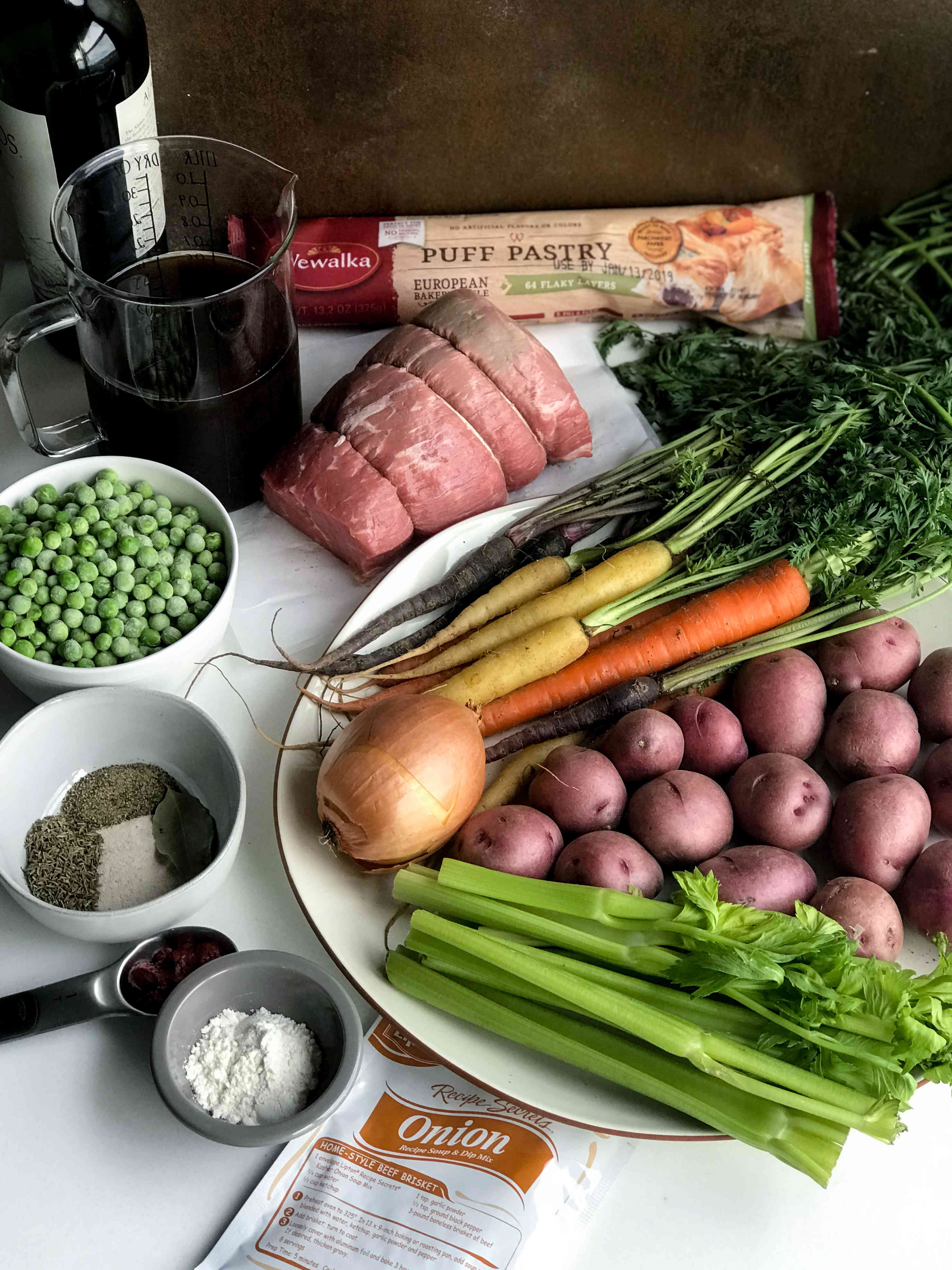 1 TBSP Olive Oil
1 Cup Onion
1 Cup Celery
1 Cup Carrots
1 Bay Leaf
2 tsp dry Thyme
2 tsp garlic salt
1 tsp black pepper
1 tsp salt
1 TBSP Tomato Paste
1 TBSP Flour
1 Cup Red Wine
3 Cups Beef Stock
2 Cups Water
1 Packet of Lipton Onion Soup
1.5 lb bag of Small Red Potatoes – cut in quaters
2-2 1/2 lbs of Beef – see note below
1 TBSP Red Wine Vinegar
1/2 cup Heavy Cream (optional)

Puff Pastry Topping (optional):
1 sheet of frozen puff pastry
1/2 tsp dry Sage
1/2 tsp fresh Thyme
1/2 tsp Salt
Egg Wash: 1 egg and 1 TBSP water whisked together

The picture shows frozen peas – 1 cup, I forgot to add it in during the photo shoot but it's a great addition and you should add them in too.
Note:
You can use a shoulder, chuck roast or any variation on this type of beef.
Directions
Preheat oven to 300F and make sure you're using a pot that can go from stove to oven.
Over medium heat, add in olive oil. Add in the onion, celery, carrots and 1/2 tsp of salt. Cook until soft and translucent, 3-5 minutes. You don't want to add color, so if your onions start to brown, turn the heat down a little and stir.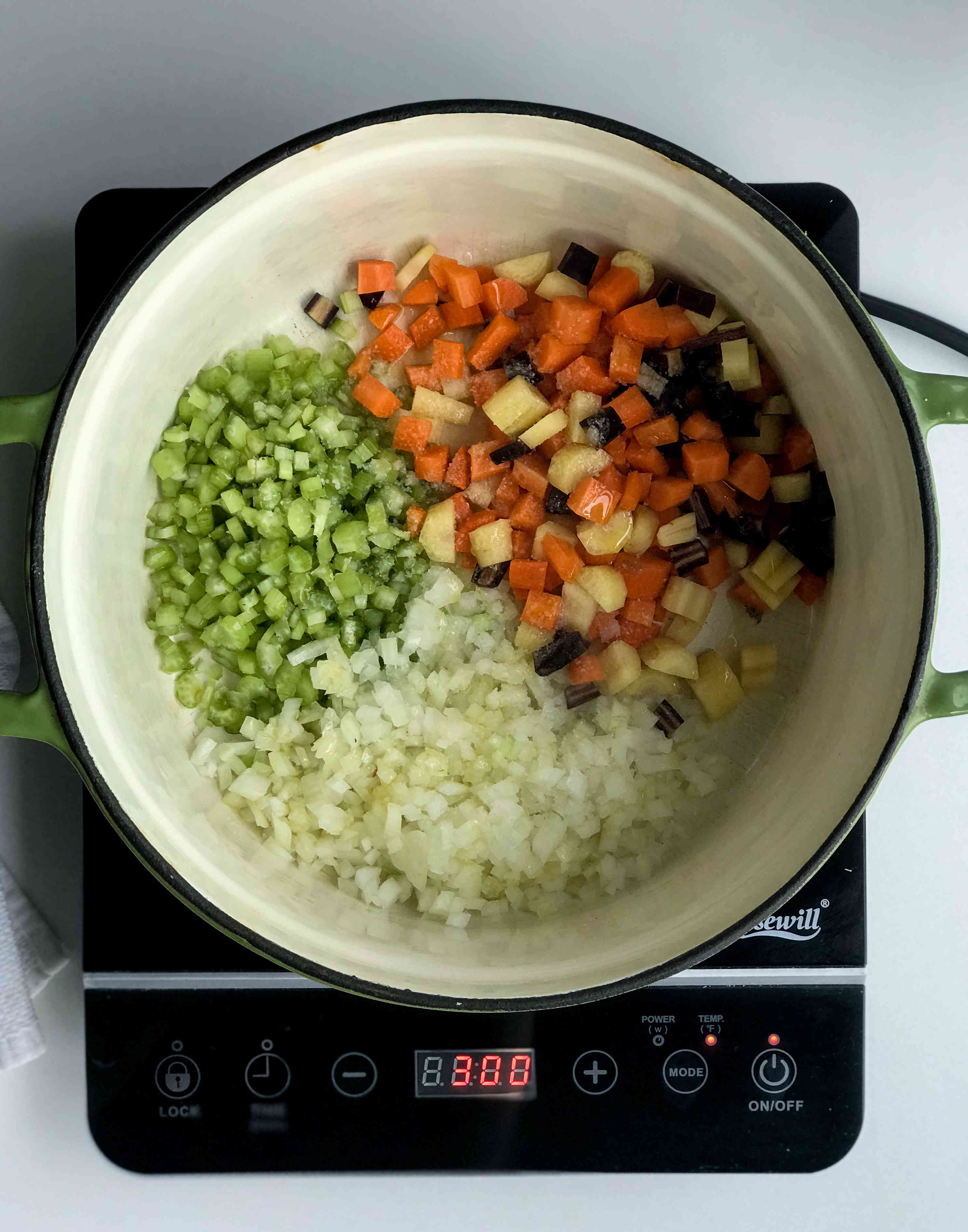 Add in all your seasonings (thyme, garlic salt, black pepper, and salt)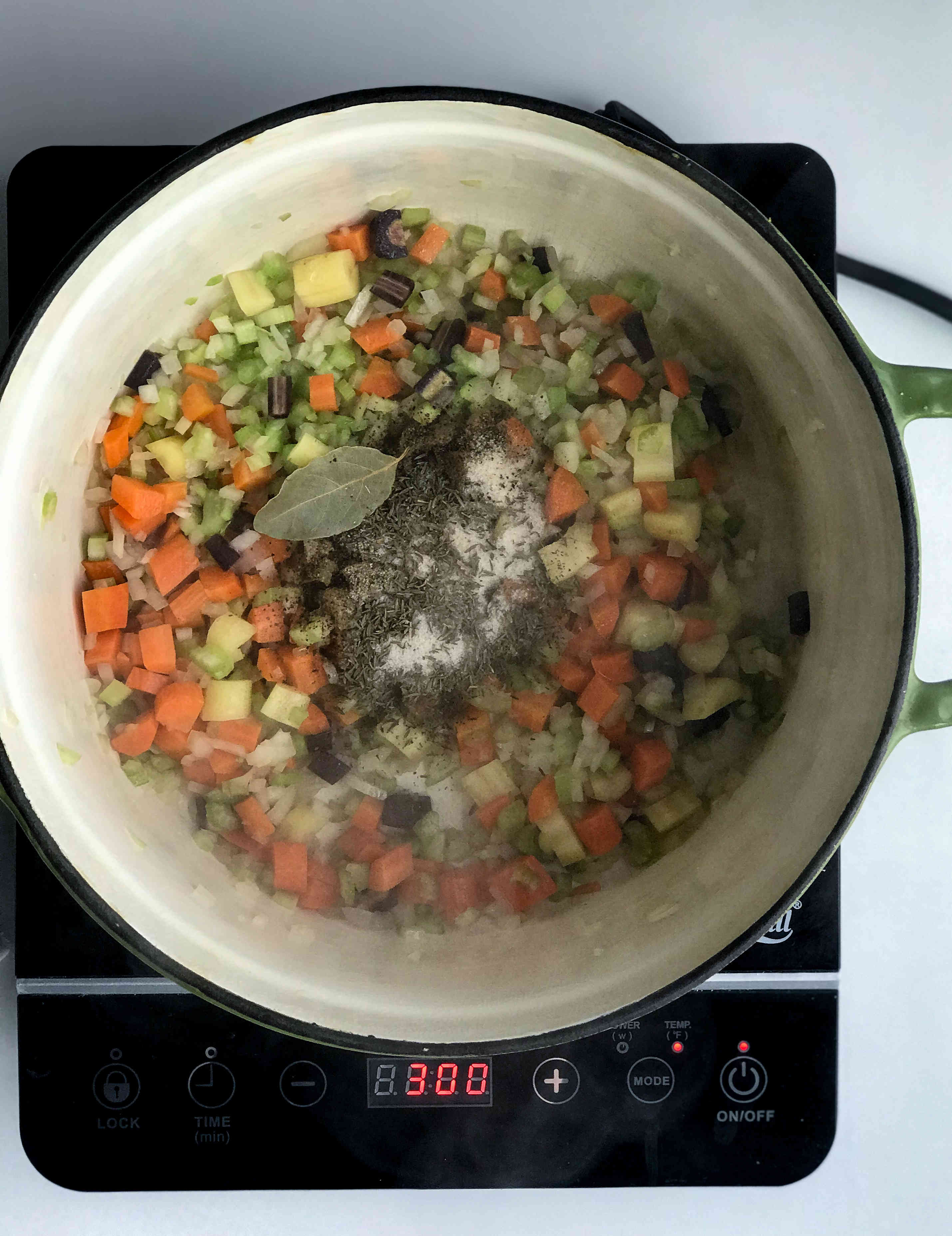 Add in tomato paste. Stir to combine and cook for 1-2 minutes.
Sprinkle in flour. Stir to combine and cook for another 1-2 minutes.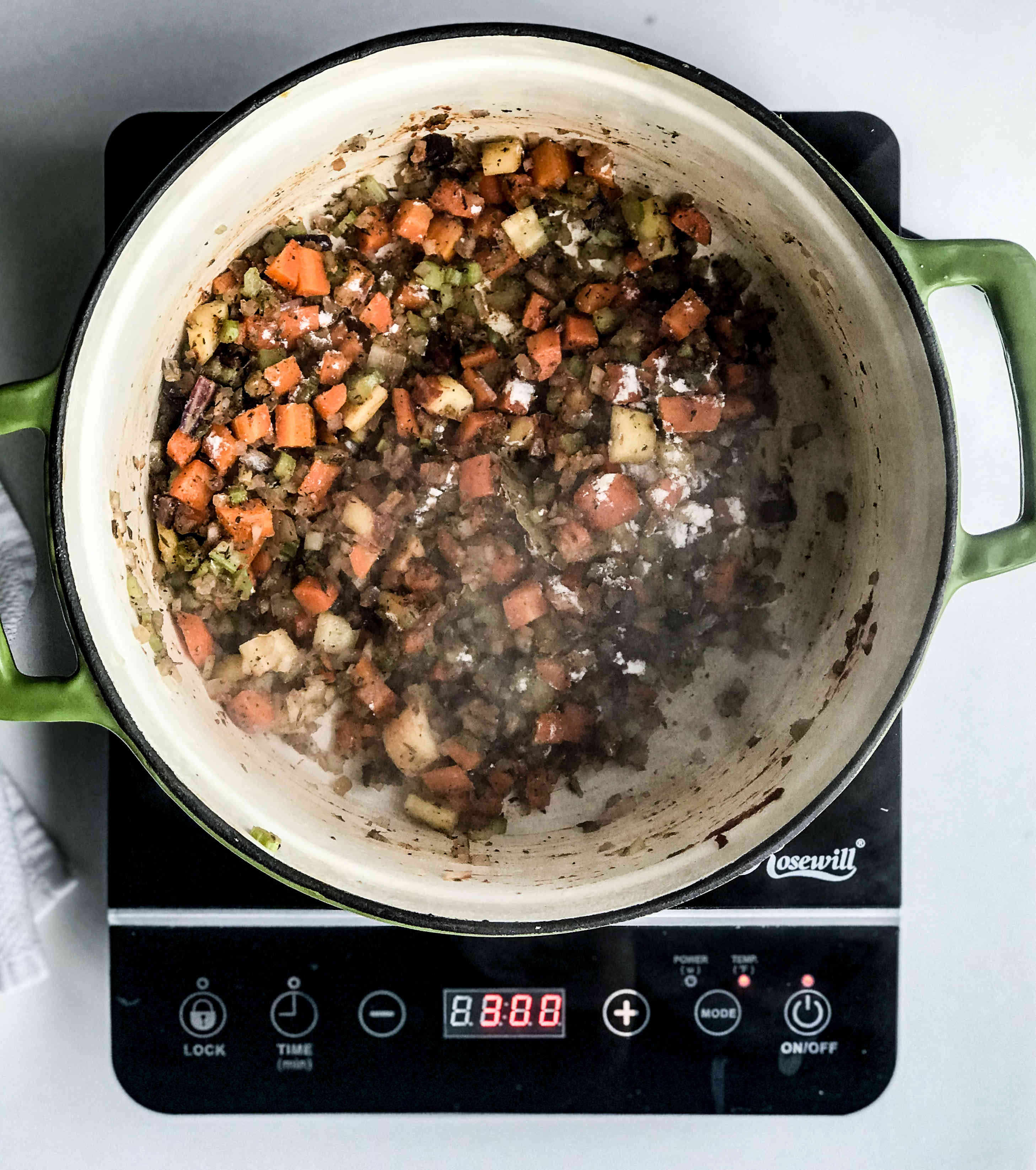 Add in the red wine, scrape the bottom of the pan to get any of the cooked on flavors up.
Turn up the heat to medium-high and reduce the red wine so that is only 1/4 cup or so left, you can eye ball this, it doesn't have to be exact, it will thicken as this happens.
Add in the beef stock and water. Turn up to a boil, and then down to a simmer for 5 minutes.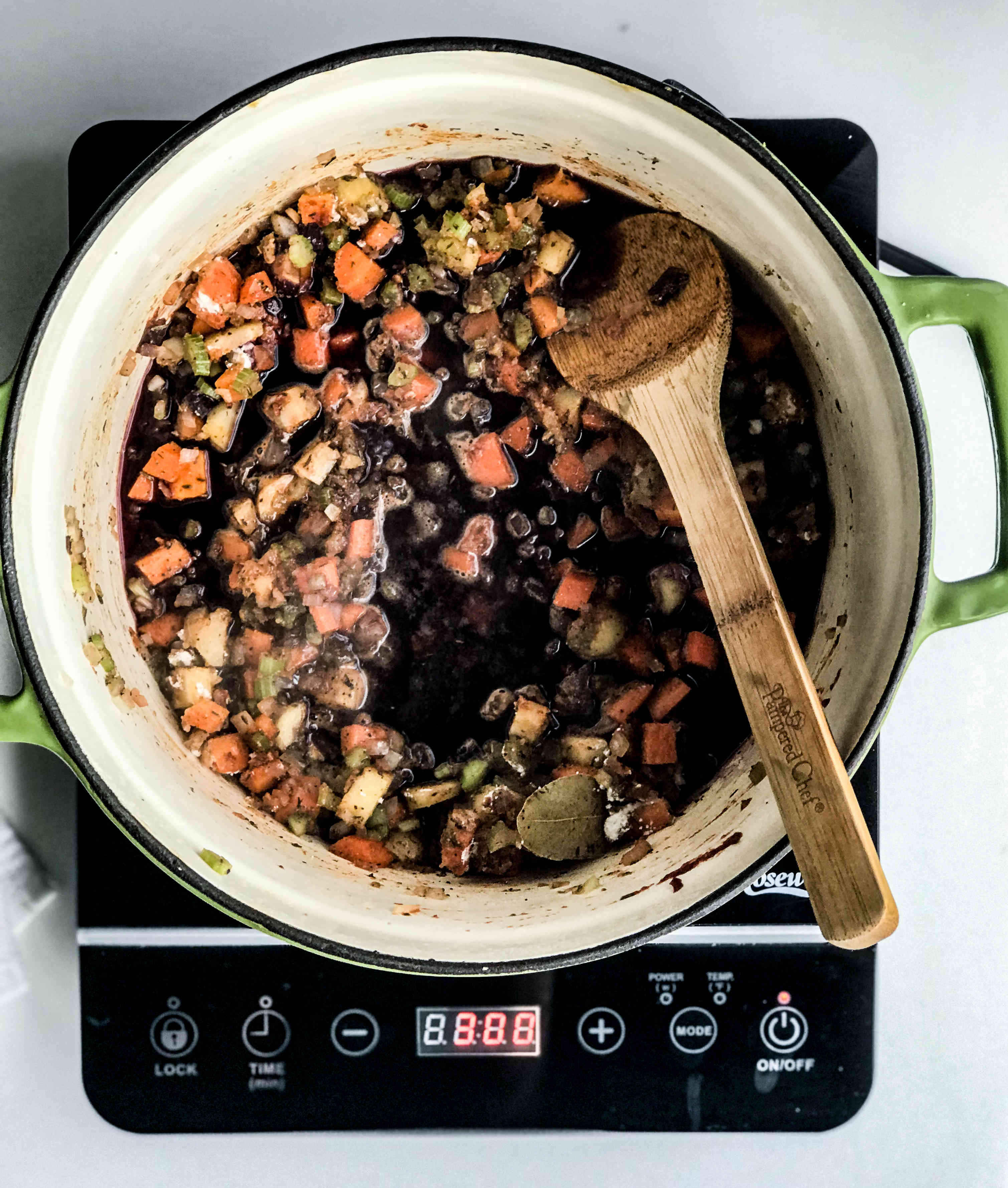 While your stew simmers, if you haven't already done so, cut your beef into 1 inch cubes.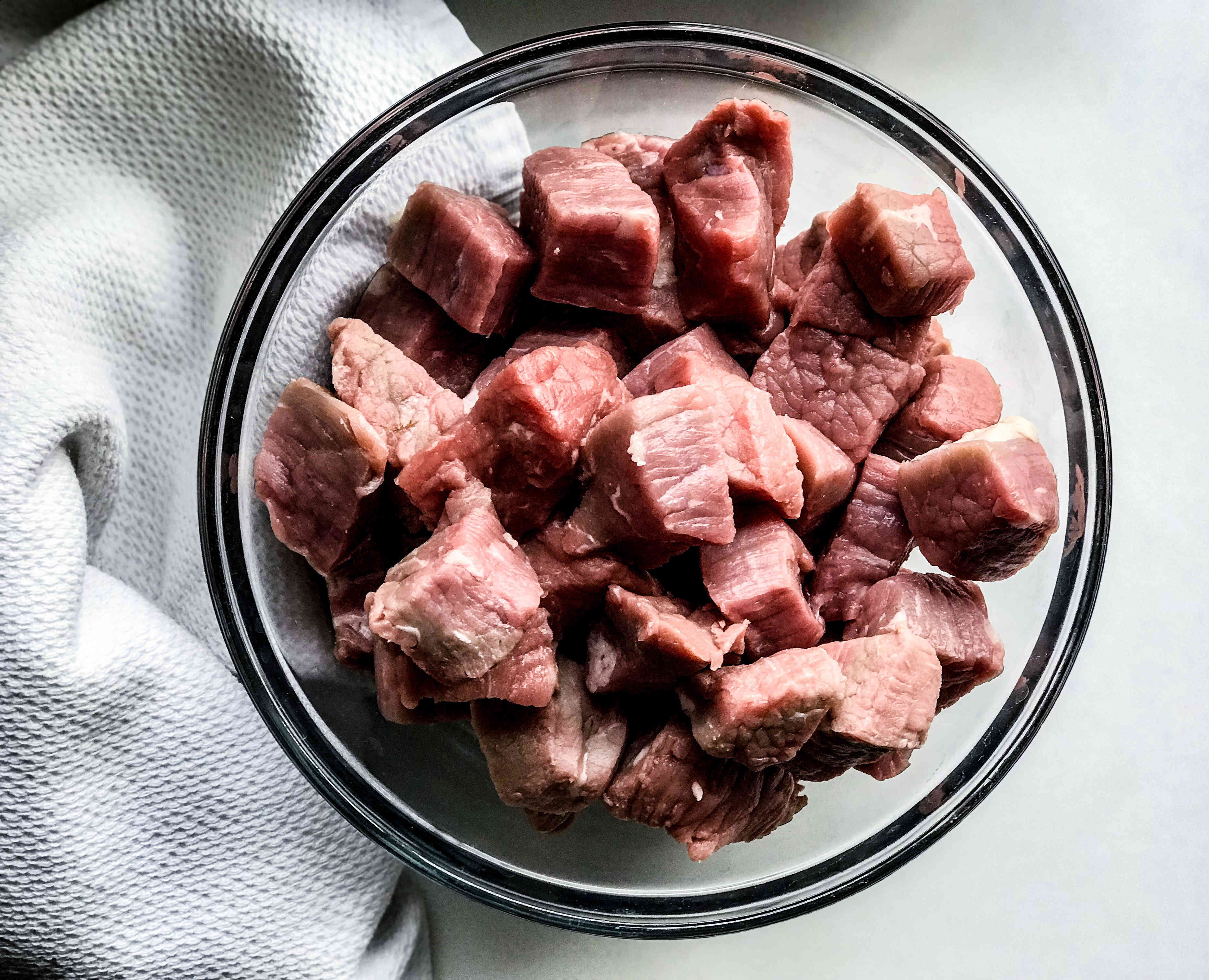 Remove the bay leaf!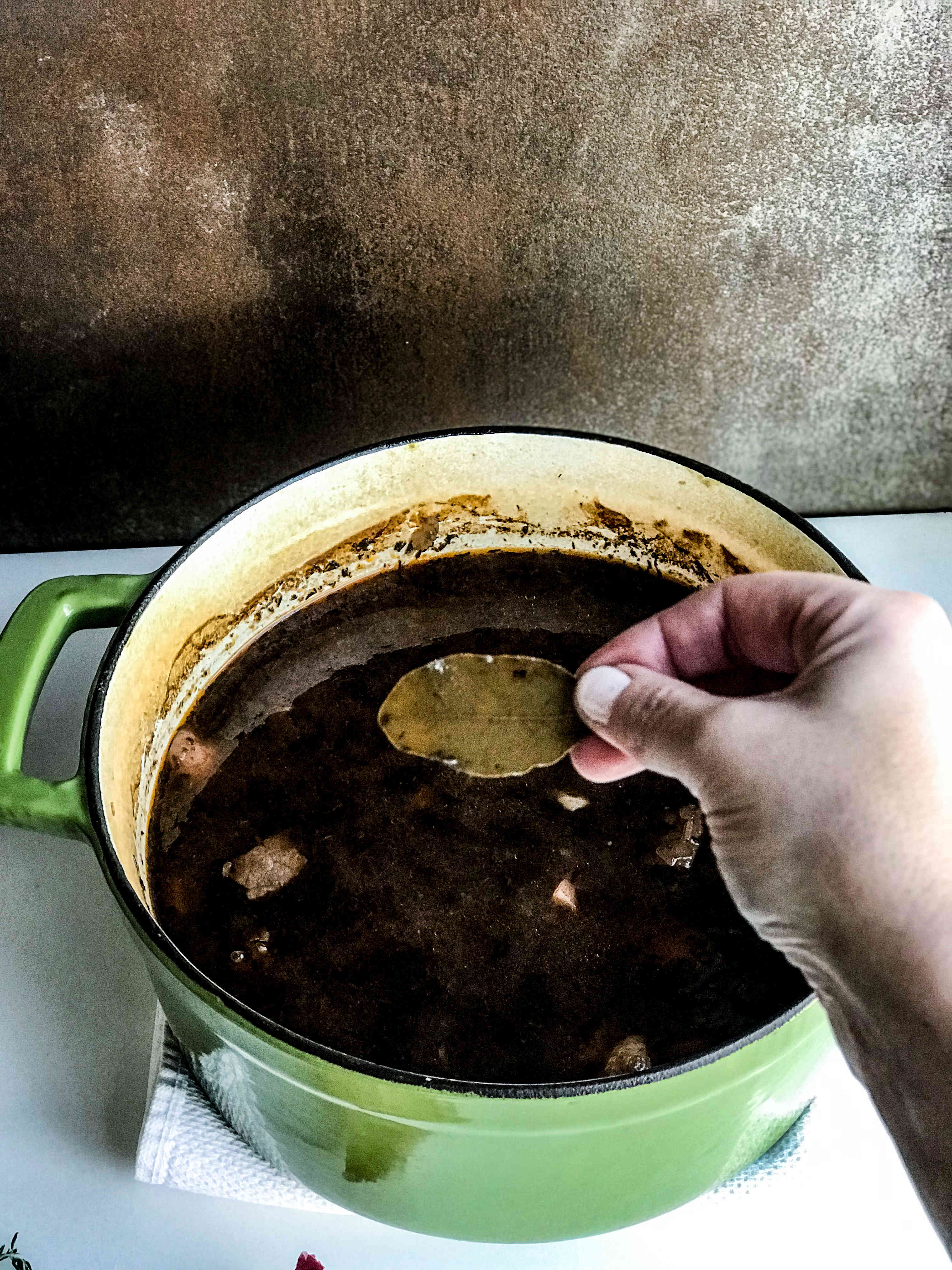 Add in onion soup, quartered potatoes, and cubed meat.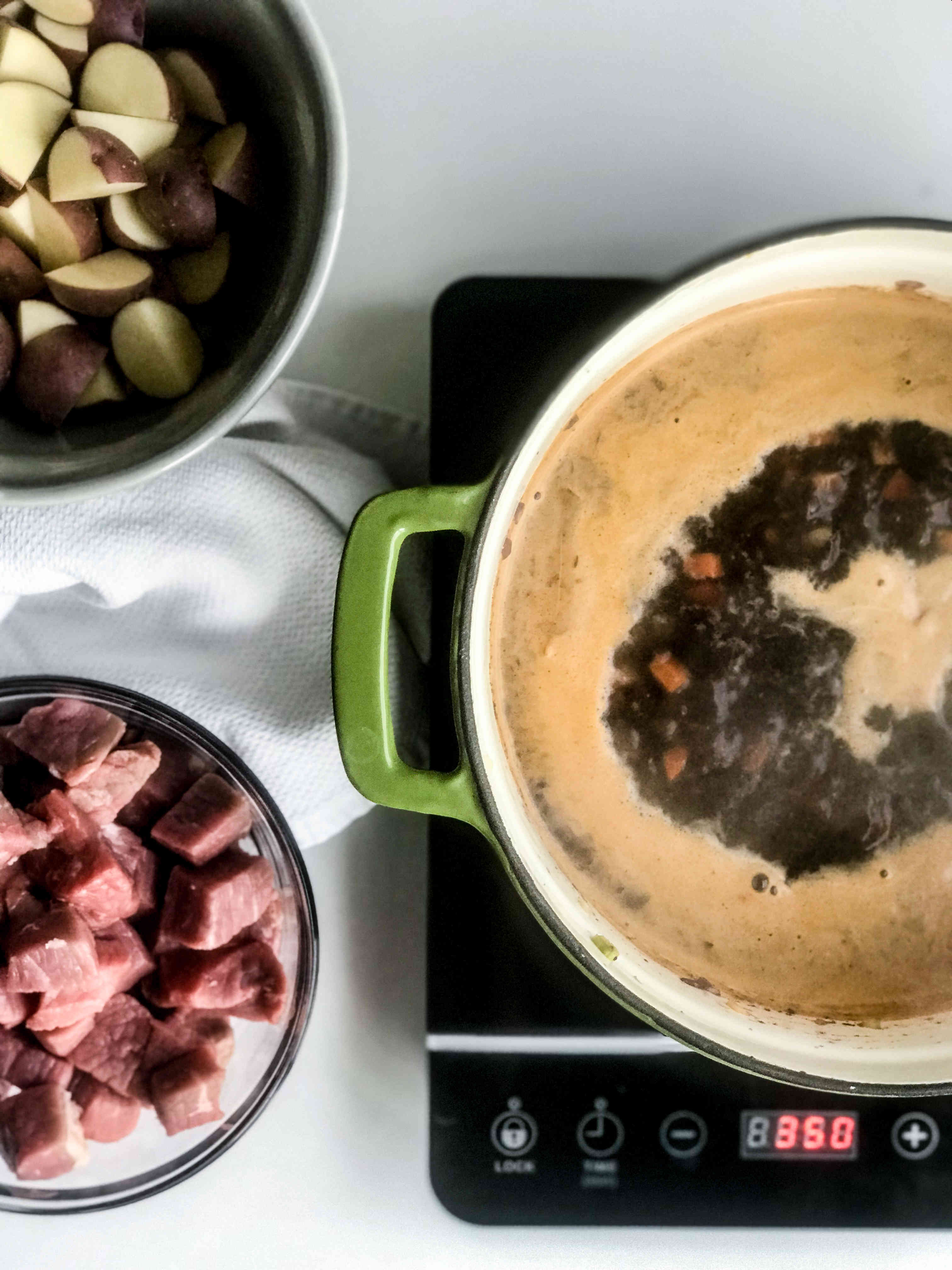 Bring up to a boil, put the lid on and place in the oven (If you don't have a lid, you can cover tightly with foil).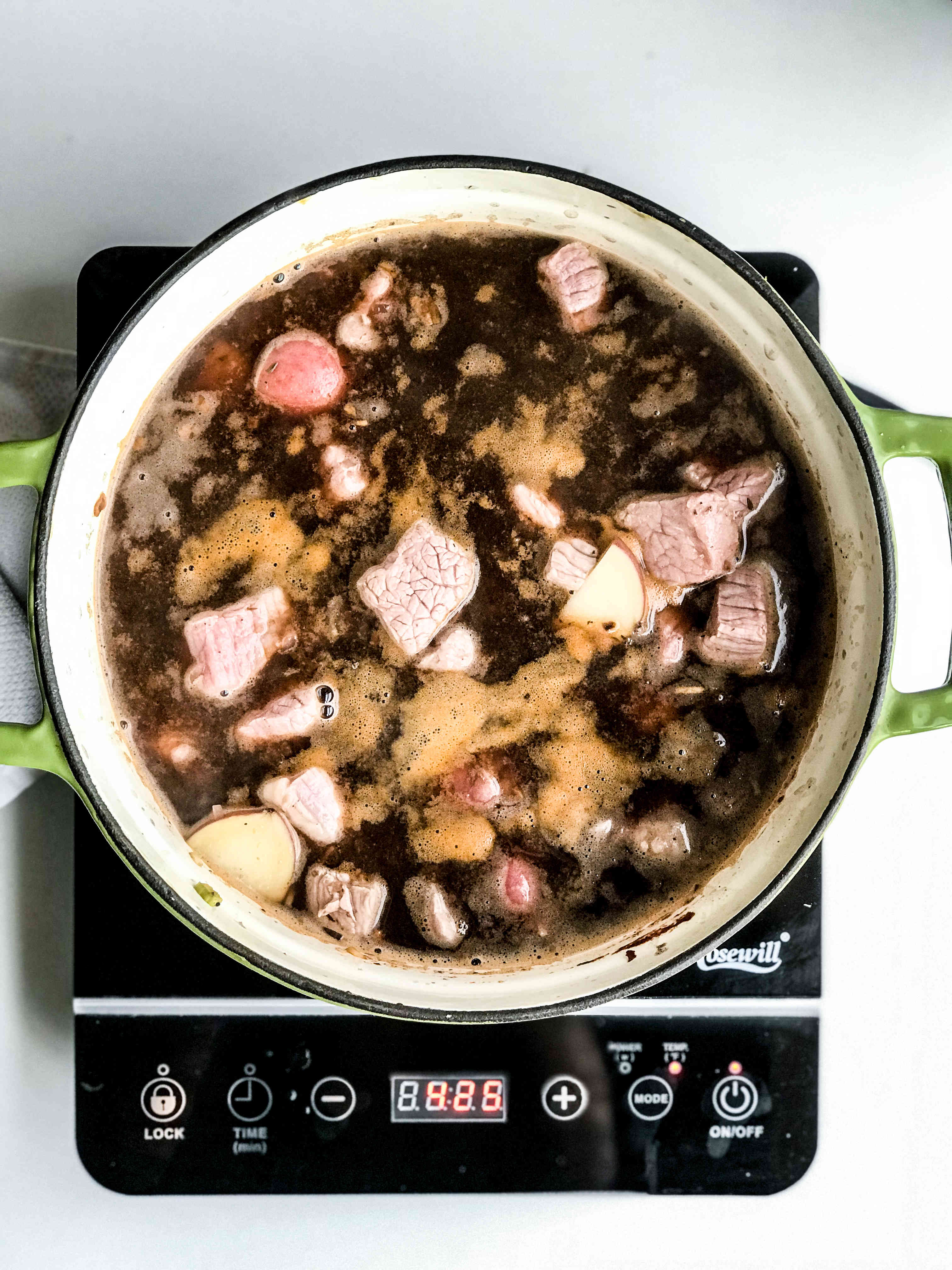 Braise at 300F for 45-60 minutes. Until beef is cooked and potatoes are fork tender. If you remember the frozen peas, add them in during the last 10 minutes of your braising time.
Add in red wine vinegar and a splash of cream (1/2 cup), and two pinches of salt. Stir and taste – add in more salt if necessary- salt will bring out the flavors of the seasonings. You can stop here and serve without the puff pastry top.
If preparing the puff pastry topping (you can also do this with store bought biscuits as well) get the ingredients ready, puff pastry, cutter, egg wash, and seasonings.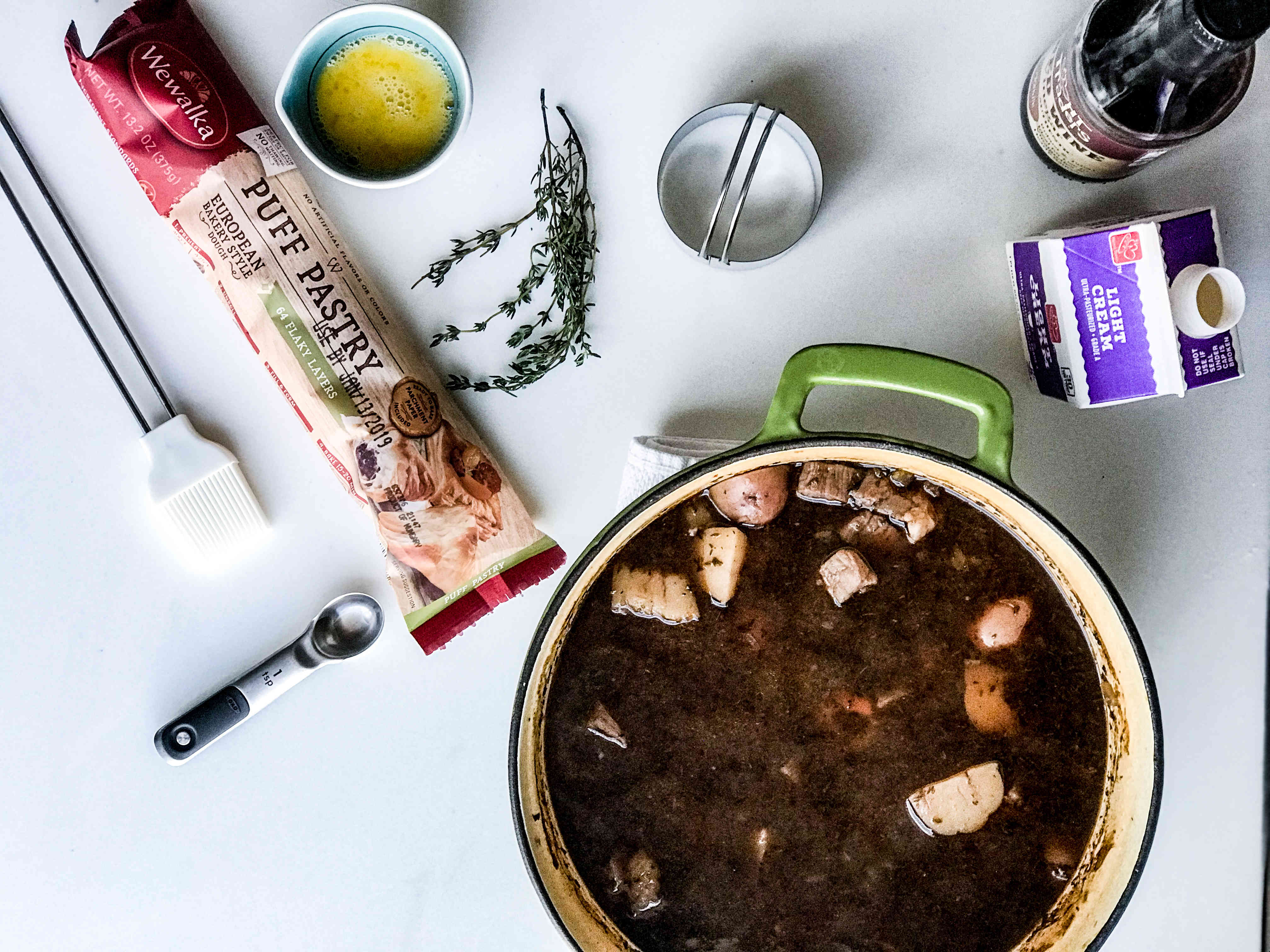 Cut out your puff pastry and brush on egg wash. In a bowl, toss your seasonings to combine.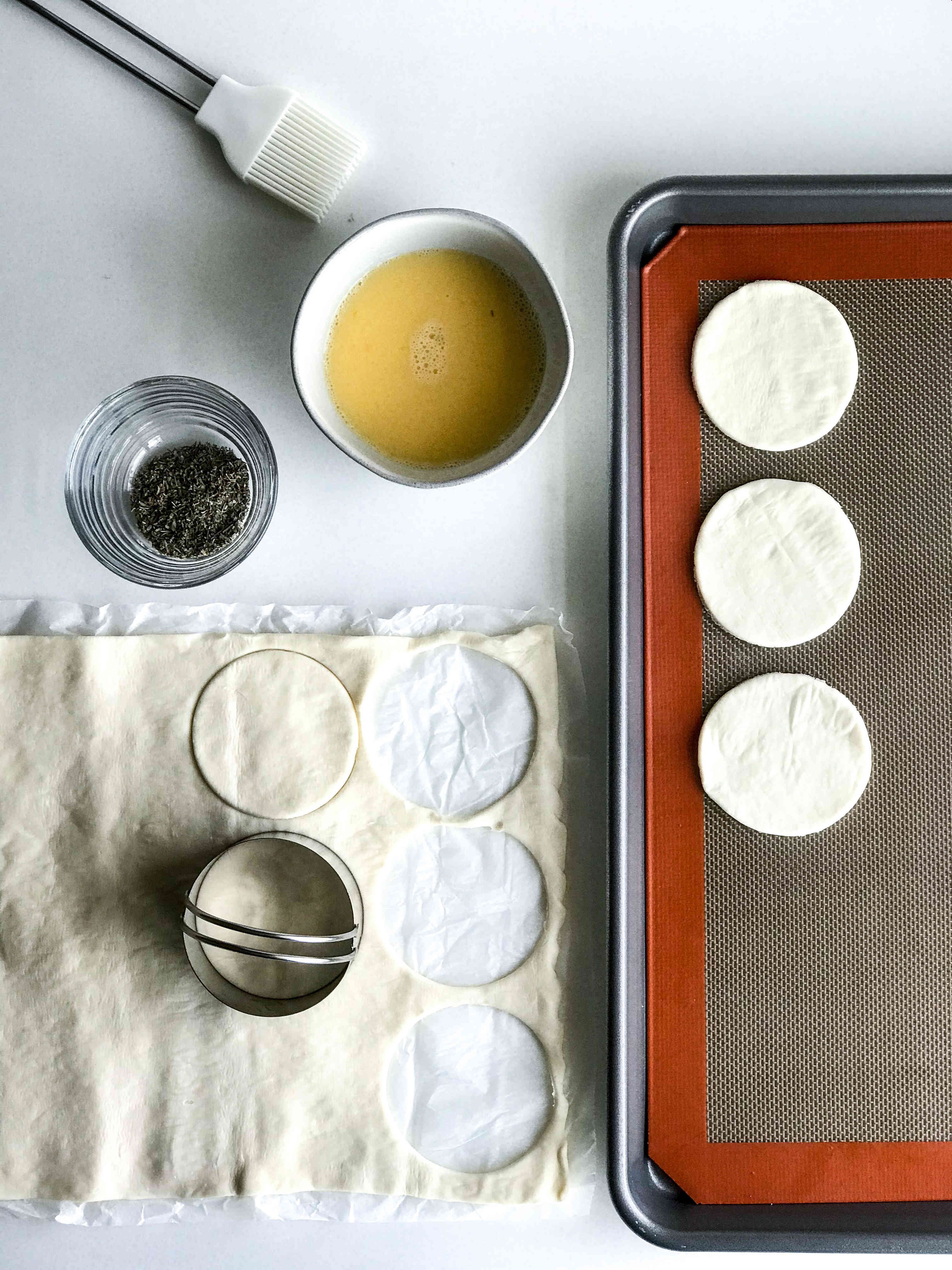 Sprinkle the seasonings on top of the puff pastry, try to do this as evenly as possible.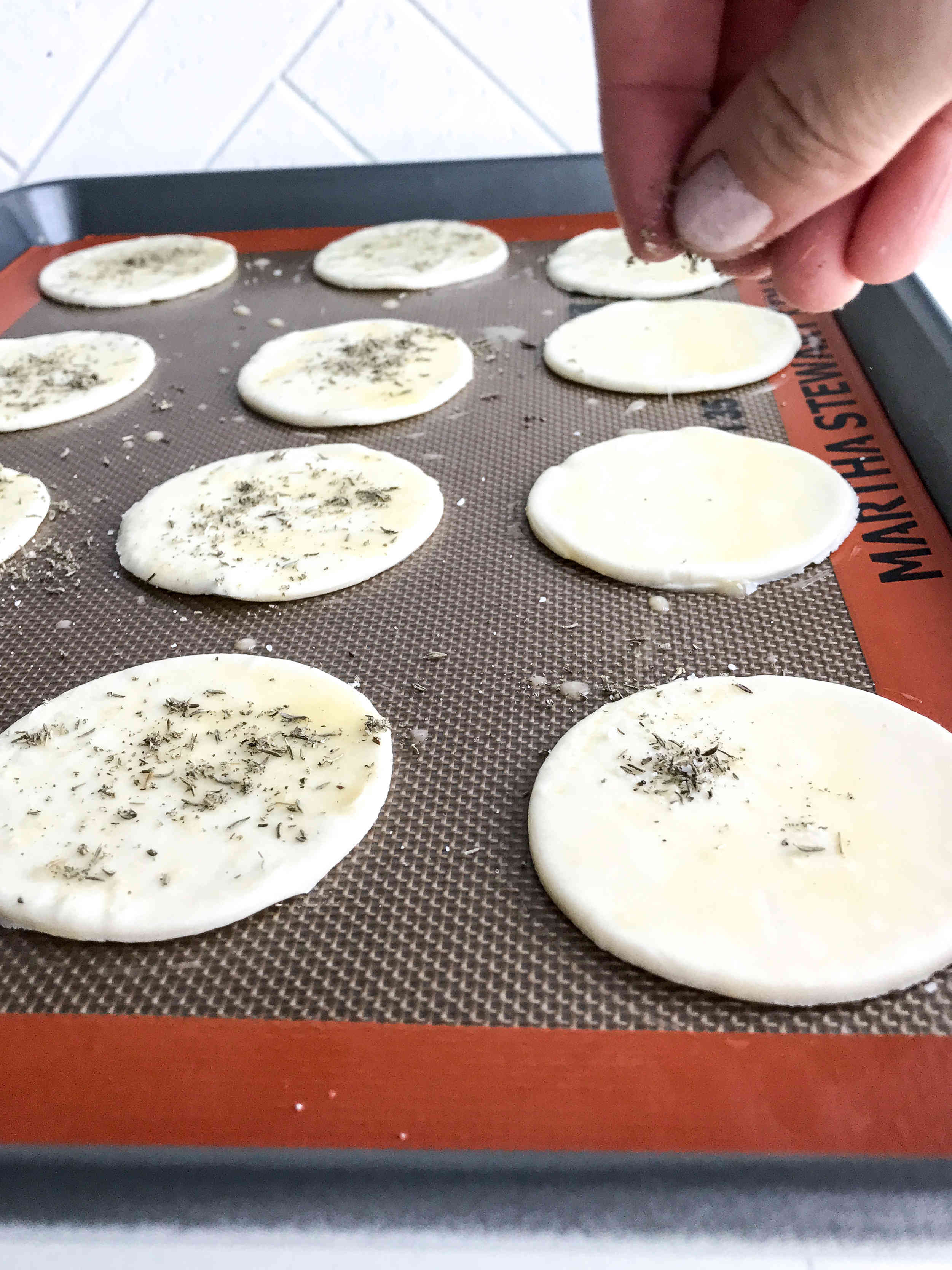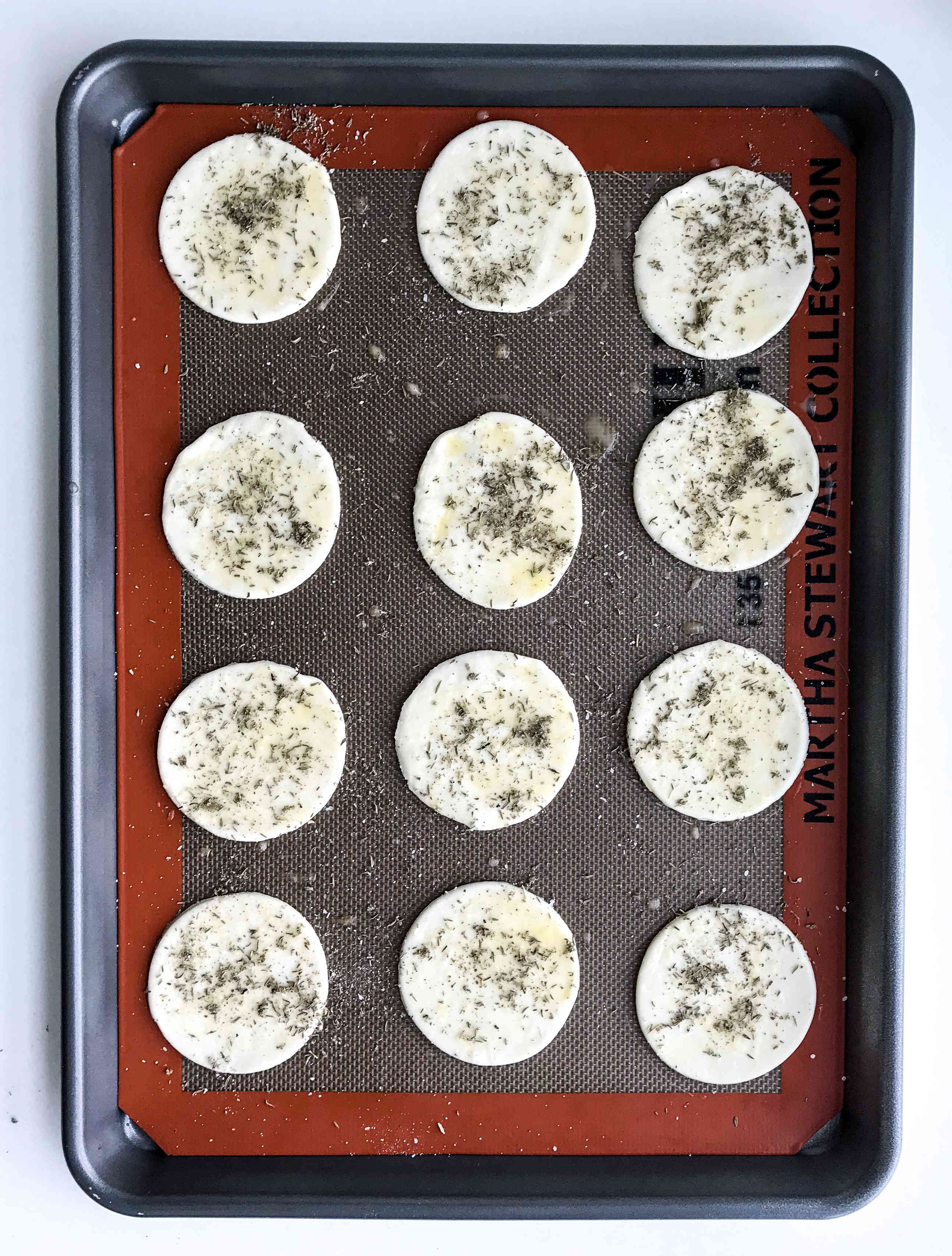 Bake your puff pastry (or biscuits) according to the package directions.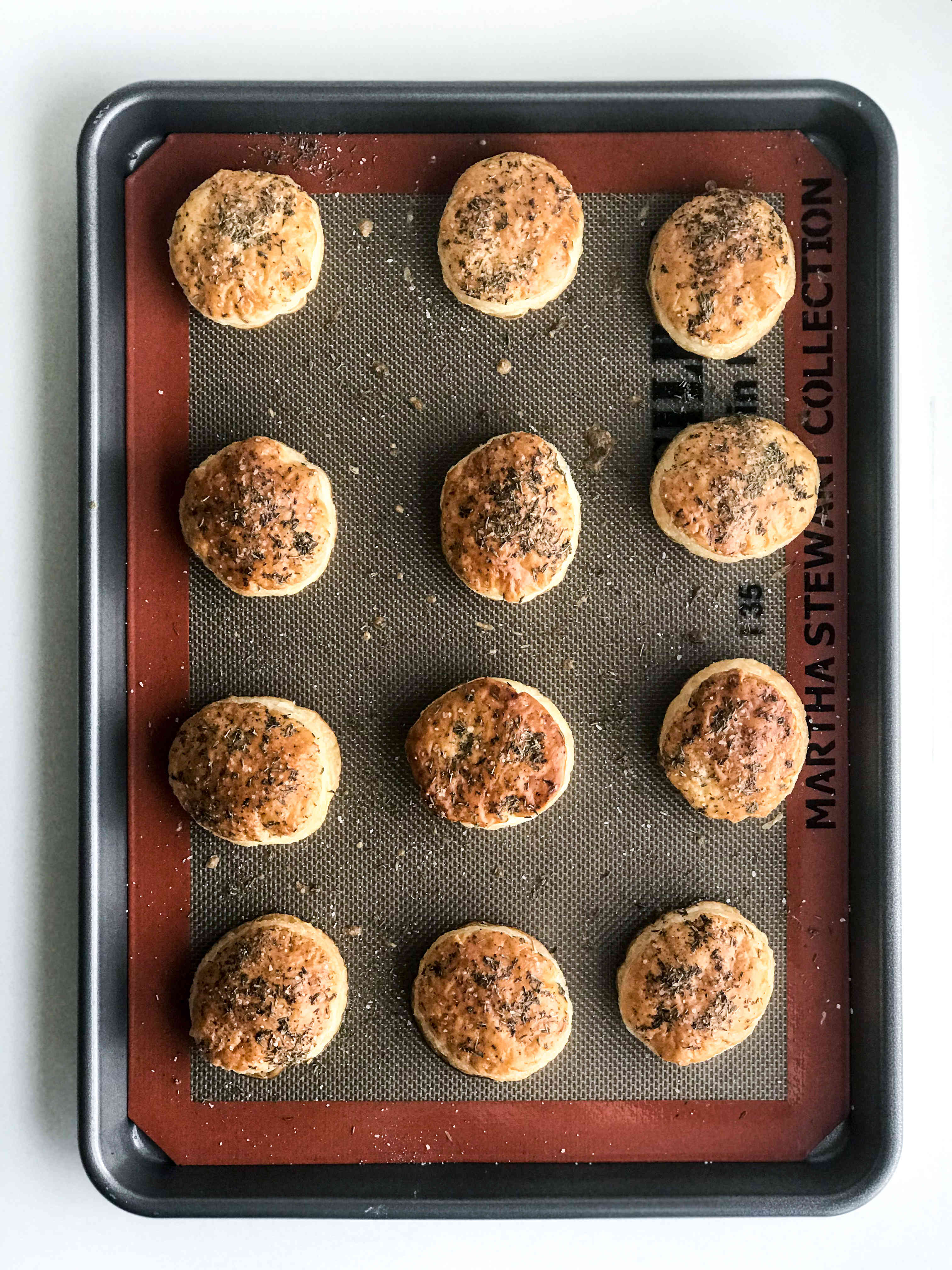 For presentation, place them on top of the beef stew.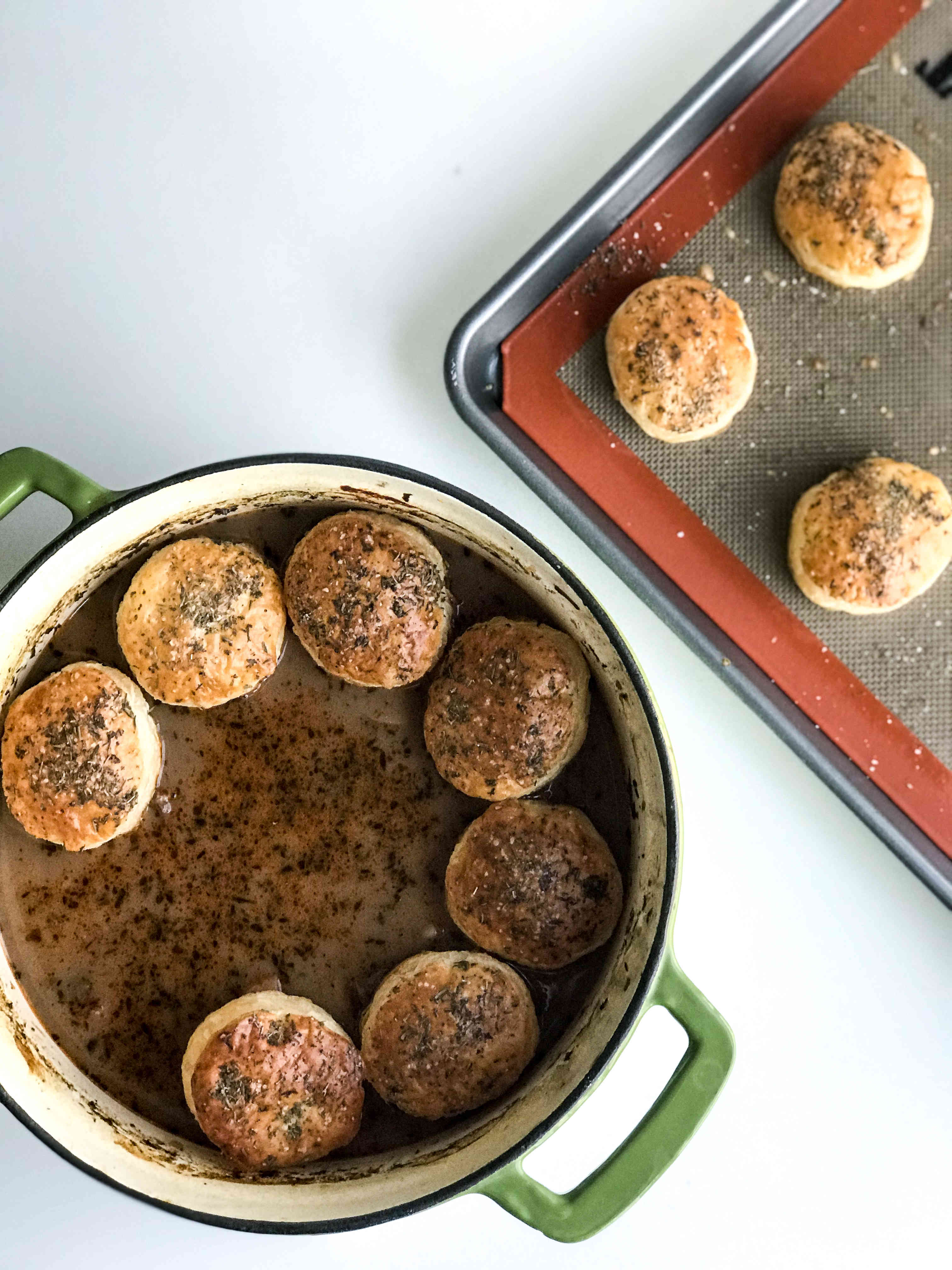 Serve and enjoy!