Classic cinnamon overnight oats are the easiest way to have breakfast ready for the next day. It's basically as easy as pouring a bowl of cold cereal, you're just doing it the night before, all you do is stir, put it in the refrigerator and sleep.
These overnight oats are perfect for anytime. Busy mornings, on-the-go or even lazy weekends. Kids love it before school.
The best thing about this classic cinnamon overnight oats is that it's delicious as is, but you can also make it your favorite go-to breakfast by adding in your favorites. The next morning you can add in fresh fruit, bananas, blueberries or peaches. Nuts or raisins. You can top with your favorite granola, add in chia or flax seeds. Really make it your own.
These oats will keep you full until lunch.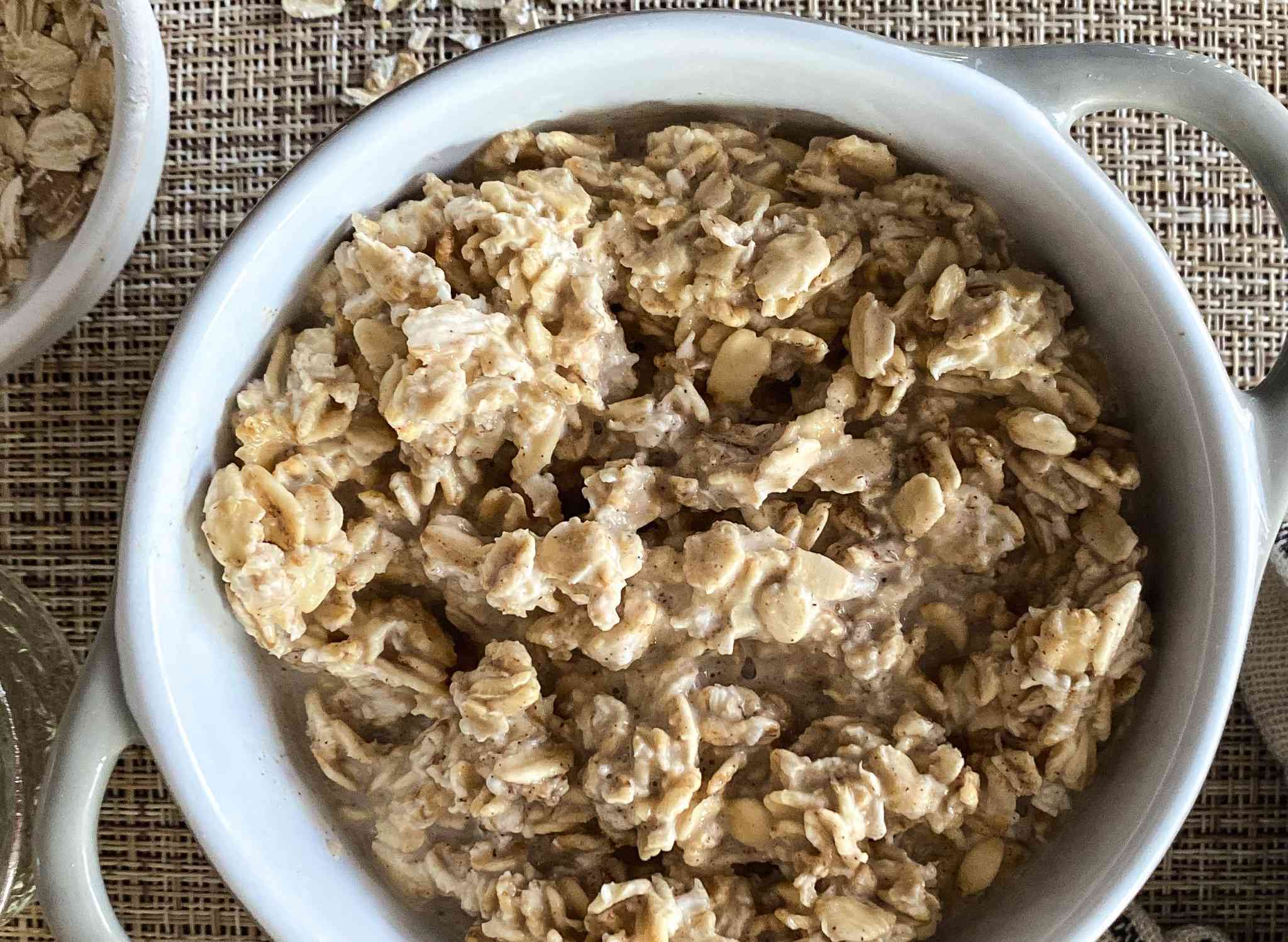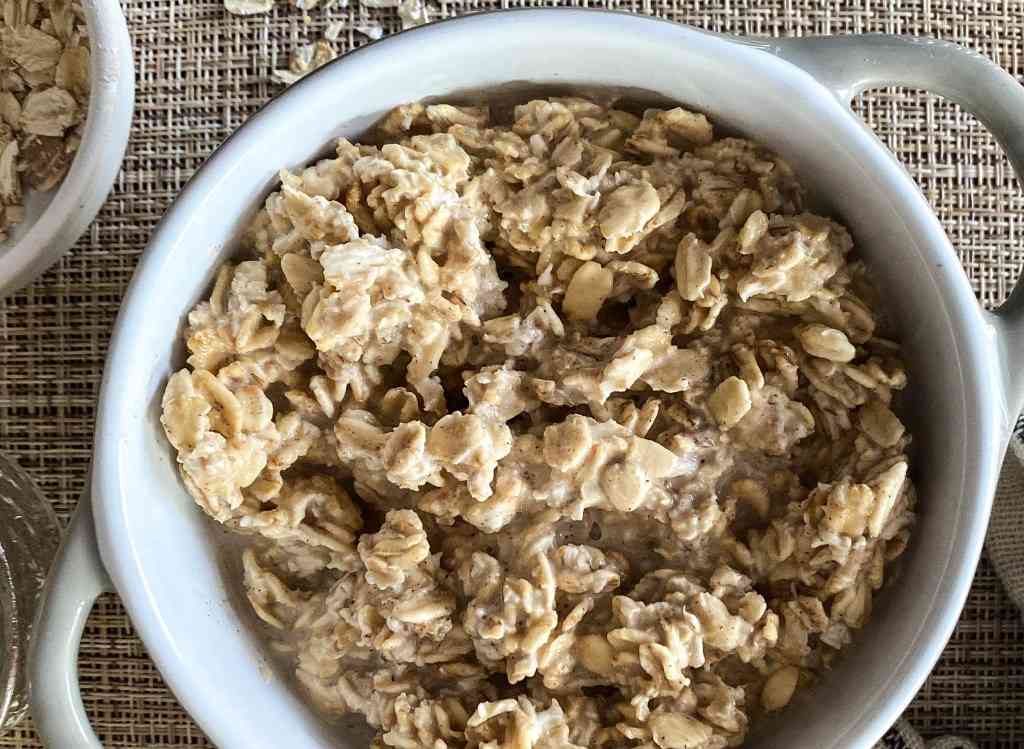 Cinnamon Overnight Oats
The type of oats you use matters.
Oats by nature are gluten-free, however if you are gluten-intolerant I would check your package because there is always the chance of cross contamination in the way they are processed.
There are three types of oats; steel cut, rolled, and instant.
Steel Cut Oats are not processed at all, this makes them the most authentic in texture and taste, however they usually require cooking to make them the most delicious. They are too textured for these no-cook overnight oats.
Instant Oats are the exact opposite of steel cut oats. They are the most processed and purposely created for fast cooking. You may know them one-minute oats, I love these for quick and easy hot oatmeal mornings.  But they are thin and have less texture. You can substitute rolled oats with instant oats but you will lose a little of that bite.
Rolled Oats The Goldilocks of the three options, this would be your bowl of perfect porridge. They are the perfect middle of steel cut and instant oats, thinner than steel cut oats but still hold their texture and shape.
Long story short, if you can, rolled oats are what you want to use for these classic cinnamon overnight oats!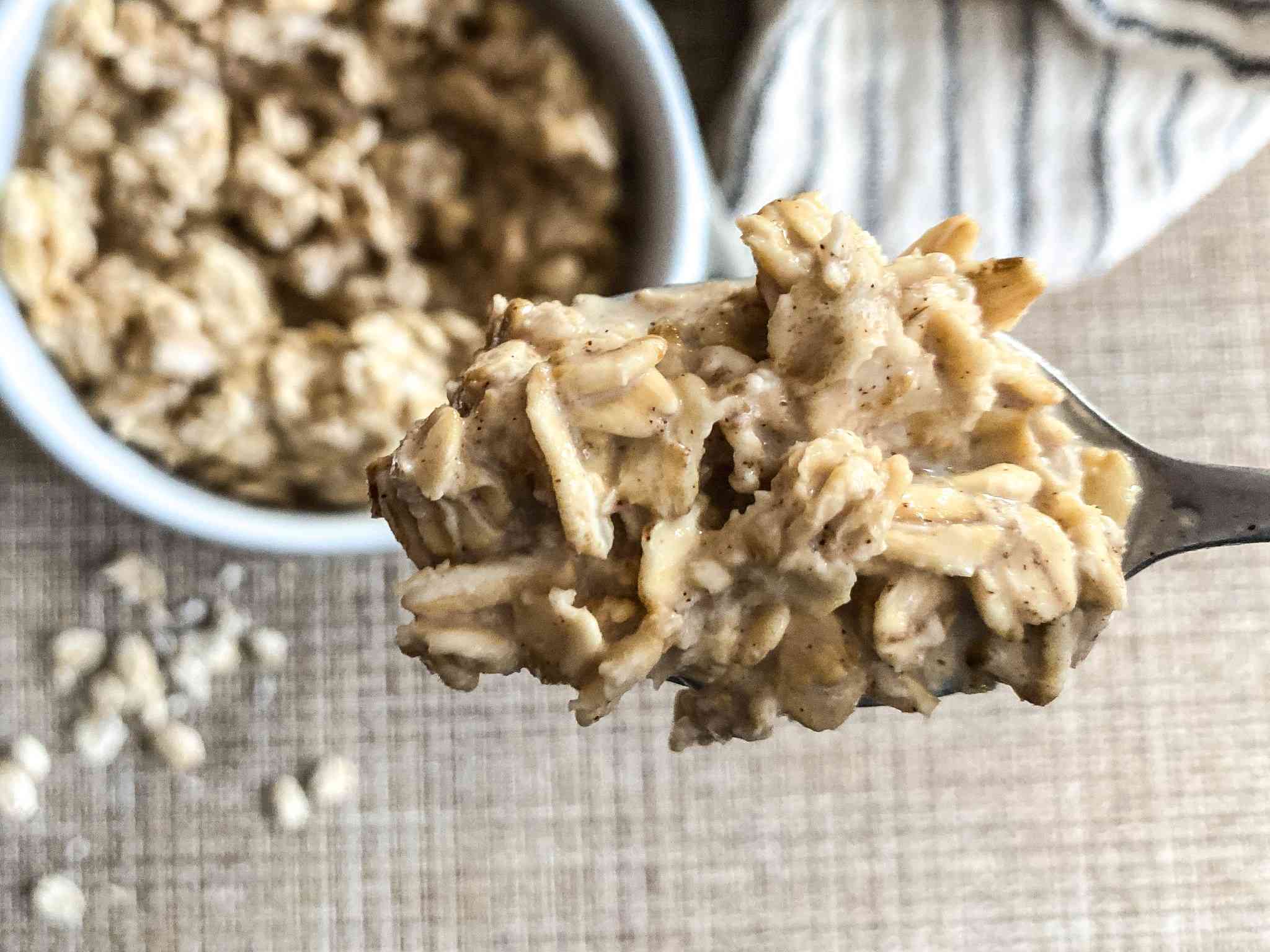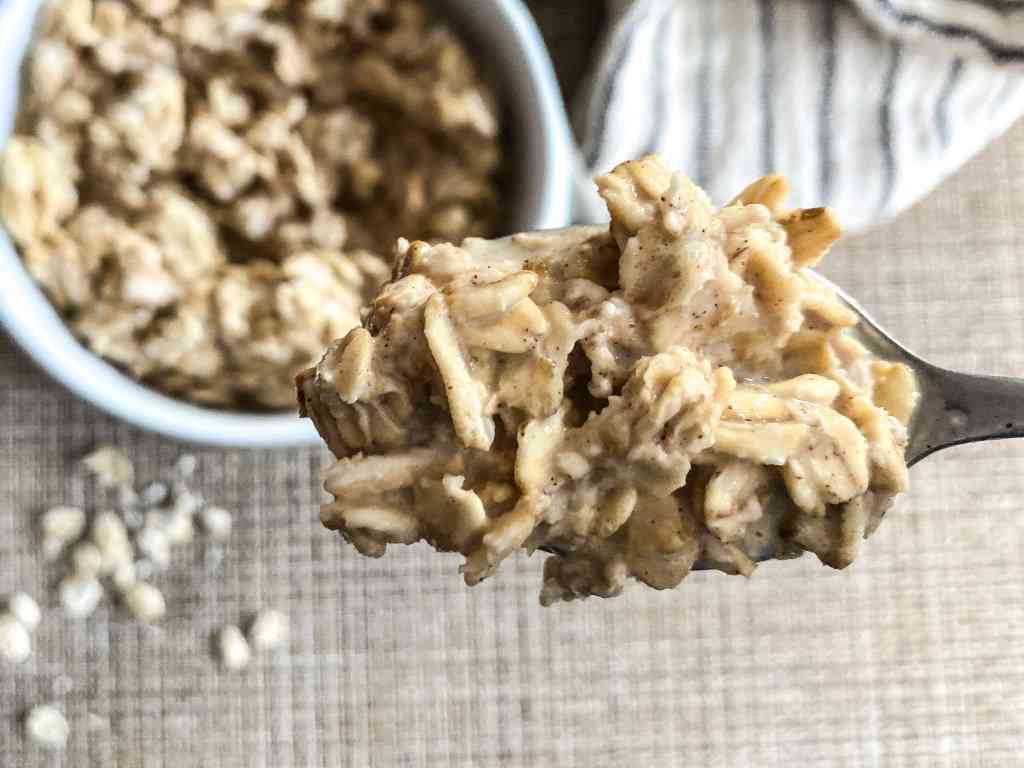 Hidden Healthy Choices
These soft and sweet classic cinnamon overnight oats have a lot of hidden healthy choices, and you wouldn't even know it.
Cinnamon helps regulate your blood sugar level. Cinnamon also has antioxidants and anti-inflammatory components. It also is known to help with women's health.
Oats also help regulate blood sugar, cholesterol, and provide a more regular digestive cycle. They keep you full until lunch.
Coconut Brown Sugar is a better choice than regular brown sugar, it contains iron, zinc, calcium and potassium but it is still sugar without much health benefit. I use coconut brown sugar and regular brown sugar interchangeably.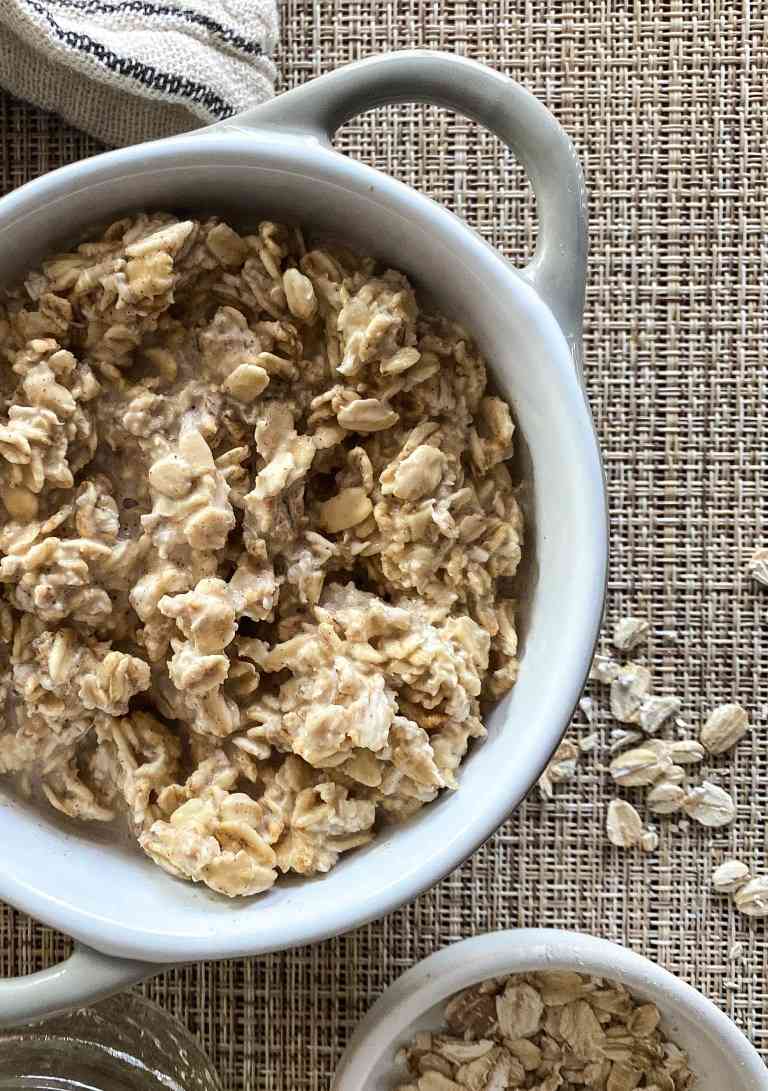 Classic Cinnamon Overnight Oats
An easy peasy breakfast idea! This soft and sweet no-cook overnight oatmeal is ideal for those busy mornings, on the go or back to school.
Print
Email
Pin
Rate
Ingredients
2

cups

Rolled Oats

1

TBSP

Cinnamon

1

TBSP

Brown Sugar

2

cups

Milk of any kind
Instructions
In a bowl, add in your oats, cinnamon, brown sugar, and milk. Stir.

Cover and refrigerate overnight (6-8 hours).

In the morning, open, stir, and if you want to, add extra toppings (fresh fruit, granola).