This deliciously creamy garlicky homemade caesar salad dressing is what your lunchbox salad has been waiting for! I love making this caesar salad dressing, it's sooo tasty and surprisingly easy to make, taking 15 minutes or less.
Ever find yourself staring at all of the different salad dressings at the grocery store wondering why you can't taste test them before buying? Have you ever picked up a jar of dressing that looks so dreamy that you fork over $6, excited to finally have a reason to pack salads for lunch just to get it home and have it not live up to your expectations? Well this homemade dressing will solve all of your problems.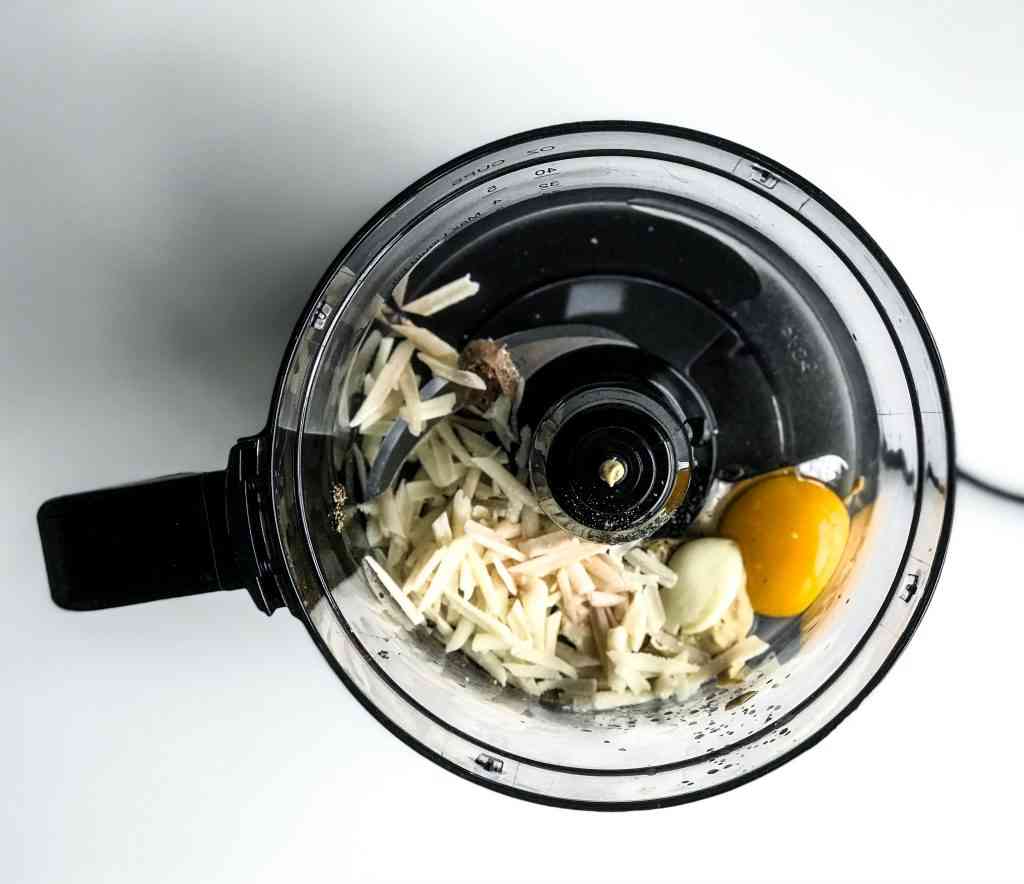 Make this caesar salad dressing your favorite go-to
This homemade caesar salad dressing has a lot of ingredients but good news, You can control them to make the exact dressing you want. This dressing is creamy with a zesty, peppery and garlicky punch.
I use three cloves of garlic and anchovy paste. Because you're making this at home, you have the luxury of modifying. You can start with one garlic clove and add more at the end if you find it needs more (before you take out the food processor blade). You can also omit the anchovy paste, it does provide a unique flavor for caesar salad, however if you're not interested in it or allergic, you can remove it and still enjoy all the other flavors.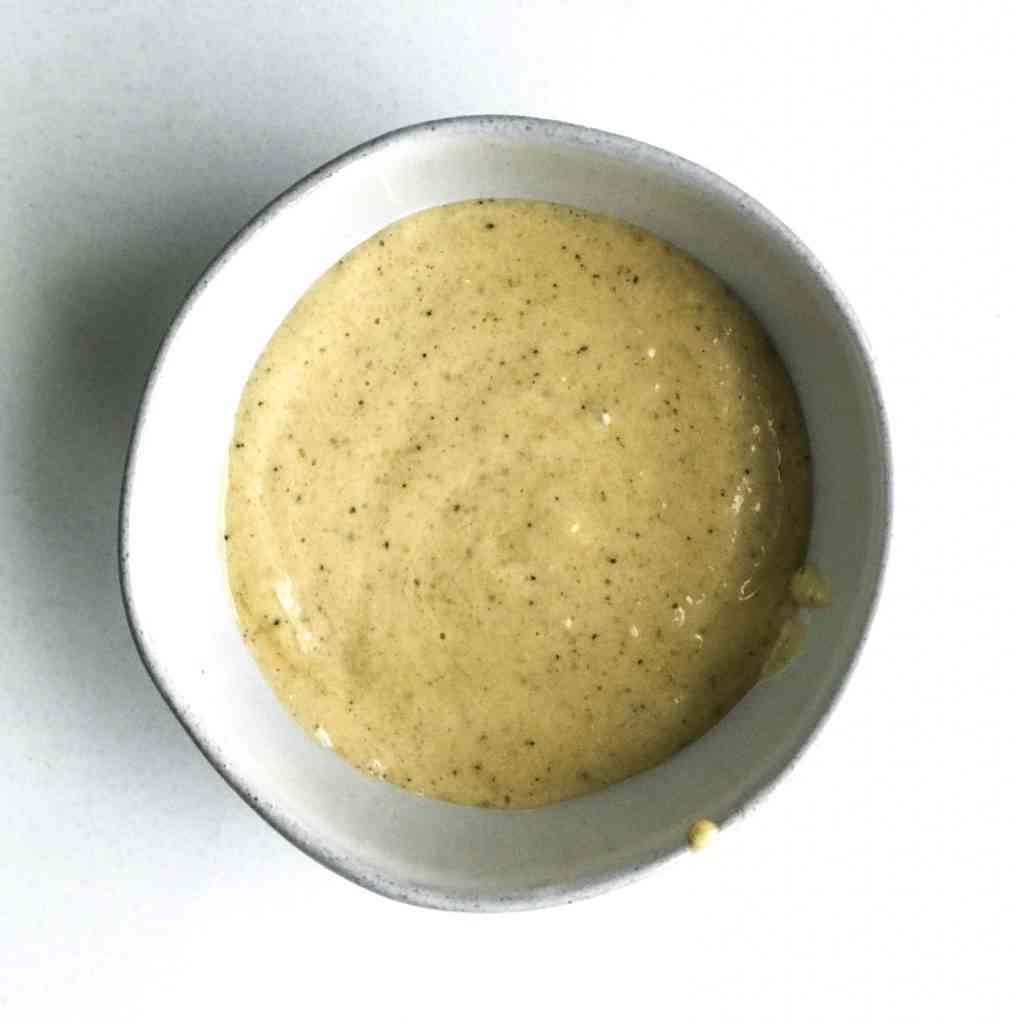 It keeps in the refrigerator for about a week – you may need to add a little drizzle of olive oil or water and whisk to loosen it up because it doesn't have any shelf-life preservatives in it like our store-bought brands.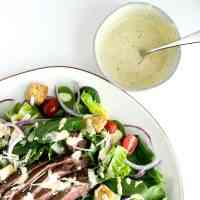 Homemade Caesar Salad Dressing
I love this homemade caesar salad dressing, it's sooo tasty and surprisingly easy to make, taking 15 minutes or less
Makes about 1/2 cup of dressing
Print
Email
Pin
Rate
Ingredients
1

Egg Yolk

1

TBSP

Dijon Mustard

½

Lemon – Juiced

3

Cloves of Garlic – smashed

¼

tsp

Black Pepper

½

tsp

Salt

½

tsp

Anchovy Paste

¼

tsp

Worcestershire Sauce

¼

tsp

Red Wine Vinegar

¼

cup

Shredded Parmesan Cheese

½-1

cup

Olive Oil

Water

(Optional)
Instructions
Add all the ingredients, except the olive oil, into the food processor and pulse until combined, about 2-3 minutes.

As the food processor is running, slowly pour in the olive oil, start with 1/2 cup of olive oil. Continue to add in more olive oil until you reach the consistency you want for your dressing, not to exceed 1 cup because that will start to change the flavor of the dressing.

It should look similar to this. If you added the entire 1 cup of olive oil, you may need another pinch of salt. If you want the dressing to be thinner after using 1 cup of olive oil, add slowly add in water until you reach your desired consistency.

Taste it! Add in anything you may want to (more garlic, salt). Once you're done, remove the blade and stir again with a spoon. Because this is going to be drizzled onto a salad, pasta or bread you want the flavor to be a little strong because it will become diluted with your other ingredients. I recommending dipping a piece of lettuce in it when you do your final taste test.