Lunchbox packing is quite a task. Now that we have been back in school for a month I'm here to share our new finds, likes, dislikes and everything in between.
Last year, I was new to the lunchbox game and decided to take it to social media where I crowd sourced favorite lunch ideas for a nut-free school because Olivia was headed to Pre-K and until now survived only on peanut butter. To throw another wrench in the planning, she had a classmate who was allergic to egg so we were asked to avoid egg and egg products as much as possible. All year I documented the lunch I made on Instagram and Facebook stories and we formed a community where we shared, collaborated and bonded over lunches for littles, I even wrote a blog post about it. I am forever thankful for this little space of the internet and have enjoyed your company so much, so here we are, year two with now two little girls to pack for.
Let's start at the beginning with a little introduction.
Olivia, age 5, Kindergarten, picky-eater, self-identifies as a vegetarian, dessert lover. Goes to a school that allows nut this year.
Kate, age 2, Preschool, will try most things, likes most things, chocolate lover. Goes to a school that is nut-free.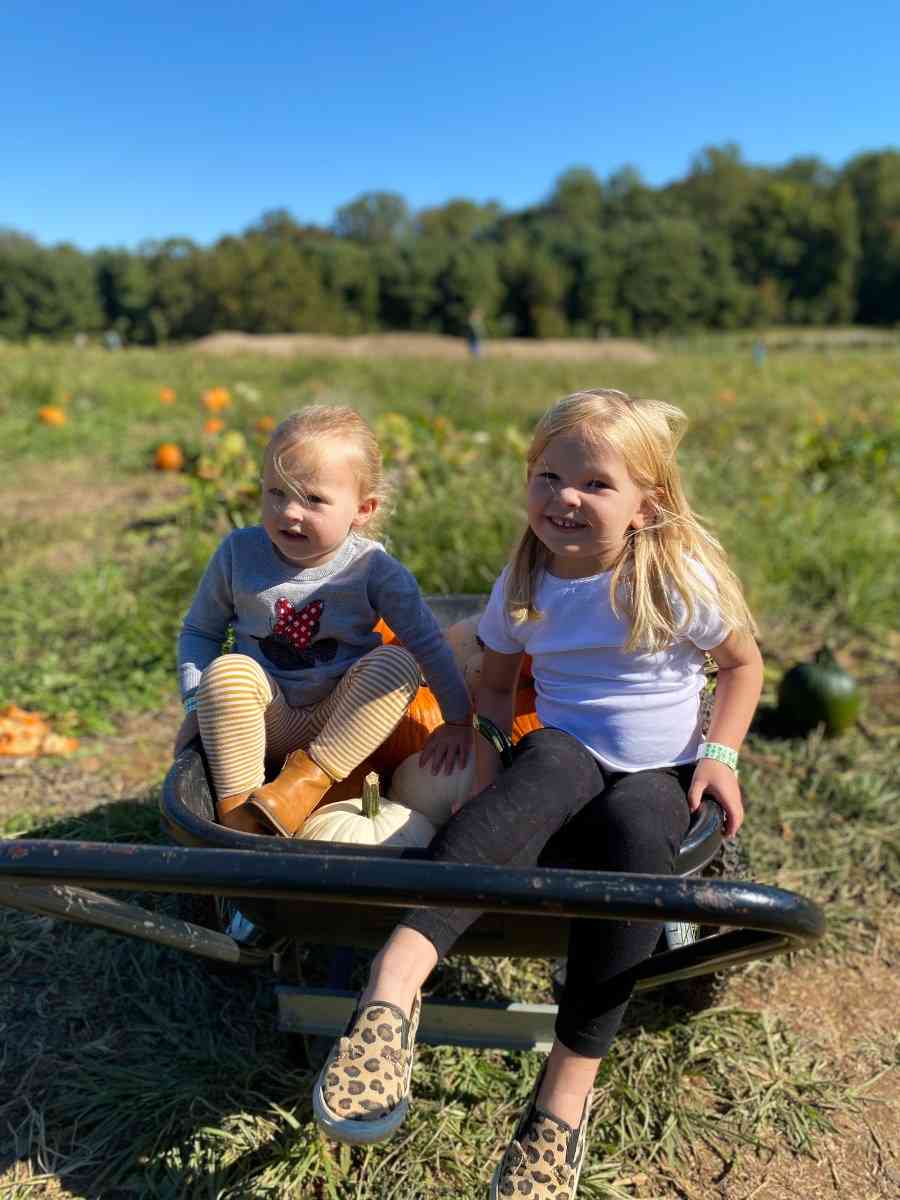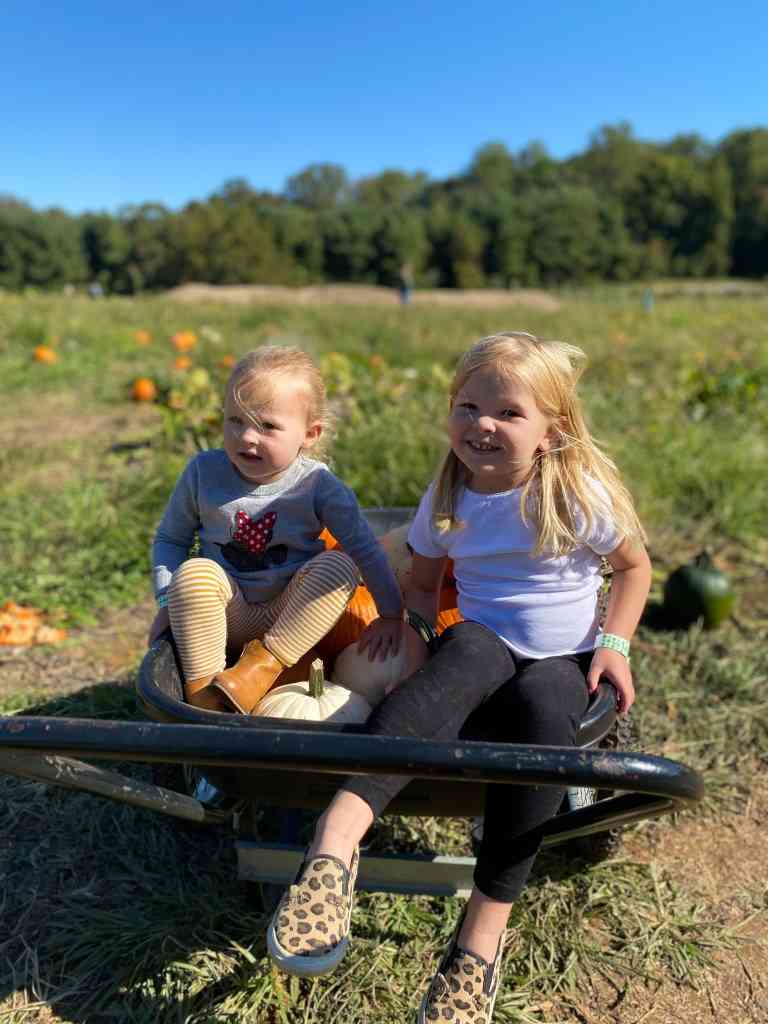 How I handle lunches (or meals in general) not eaten.
I don't bat an eye. Yes, it's heartbreaking to "waste" food but listen, I have no idea how they are feeling, are their bellies full? They have what they need if they are are hungry, some days are just better than others. I mean how many times have you gone to work and forgot about lunch or changed your mind and only ate your snack? It happens. I will never criticize uneaten food and I will never celebrate when everything is gone – their belly is full that is all that matters.
I do discuss what they did like and what they didn't like. I will give them the "didn't like" food again on a different day because exposure is necessary.
Lunchbox Sweet stuff.
I don't shy away from sweet treats. I pack a small dessert every. single. day. We're talking a few m&ms or two Oreos.
The goal is to have a healthy relationship with food and that includes desserts. I believe in giving them the option to choose, yes, they are 2 and 5, but I like to give them their power to choose. I have noticed that they make good choices and sometimes skip dessert for one reason or another.
Don't take this to mean they have unlimited access to dessert, they do not.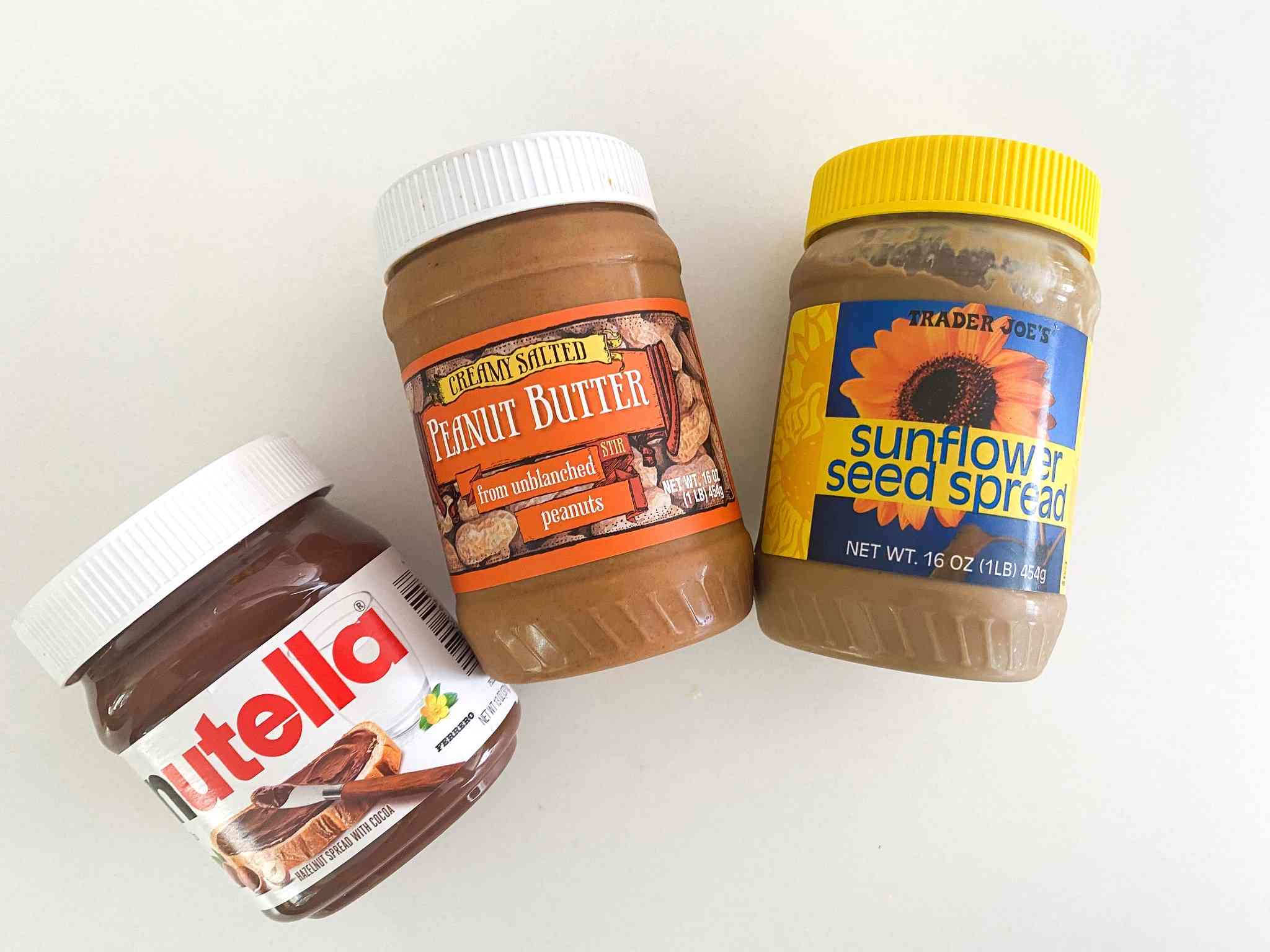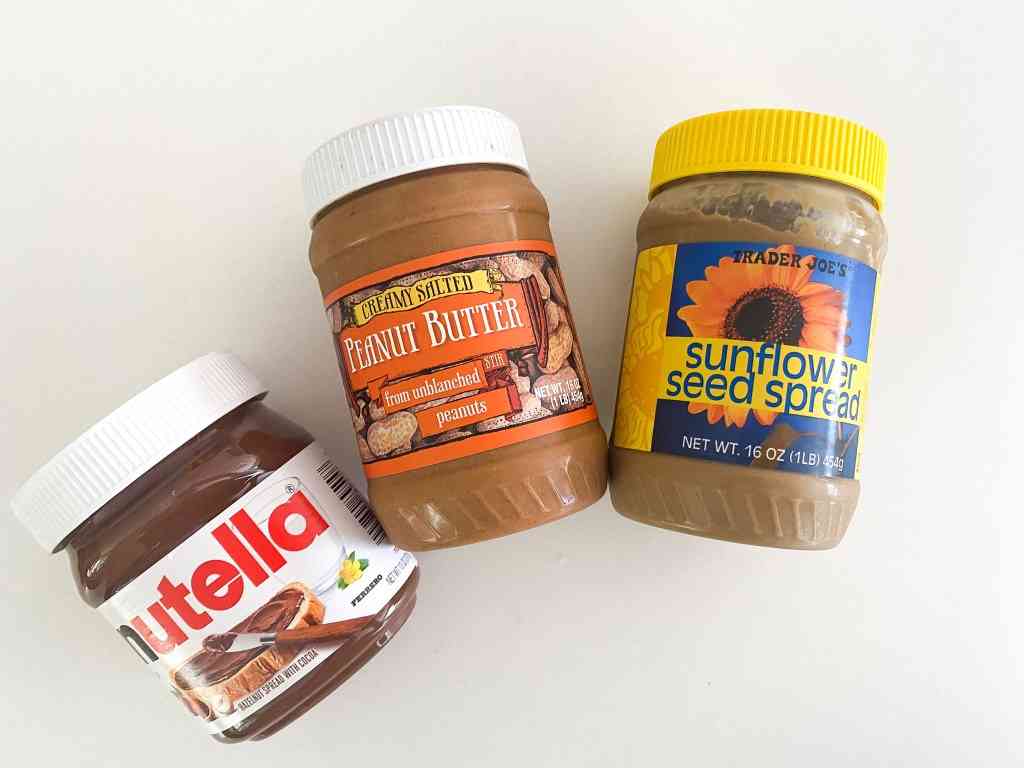 Nutella, Peanut Butter and Sun Butter.
Olivia, our picky eater, LOVES peanut butter. We eat it on pancakes, tortillas, bread, garlic bread (you read that correctly). So last year when she went to a nut-free school it was a challenge. We tried sun butter. she wasn't a fan, but would dip apples into it on occasion.
This year, Olivia goes to a school that allows nuts. I now pack her PB sandwiches, or wraps and Nutella with apples or pretzels.
Kate still goes to a nut-free preschool, we have tried sweetened sun butter, I think it'll take some getting used to. Maybe next week I'll try a sun butter and jelly sandwich for her.
Speaking of sandwiches, I am currently loving the Dave's Killer Bread, White Bread Done Right, thin slices. Dave's Killer Bread is organic, jam packed with whole grains.

Today's Lunchbox Favorites.
I'm constantly looking for ways to incorporate fresh fruits, vegetables and protein into their diet. I try to make it a balanced lunch for my picky eater, that is not to say that some days she gets more treats than balance.
The key is to not over-pack the lunchbox, if there is too much food, it will overwhelm the kiddos.
Fresh Fruit/Veggies: Our favorites are carrots, broccoli, apples, blueberries, cut up pears or cantaloupe.  I try to keep it seasonal, sometimes will include dinner leftovers like butternut squash, mashed sweet potatoes, sautéed mushrooms.
Hummus and Pretzels: I get the individual servings of plain hummus from Costco and will send that with pretzel to dip.
Hard Boiled Eggs: New this year! Easy to make, easy to serve. Only my 2 year old will eat them. I serve one, sliced.
Wraps: New this year! I will make turkey and cheese wraps for Kate and peanut butter wraps for Olivia. I cut them to be bite-size pinwheel shaped.
Yogurt: Strawberry and Mixed Berry Go Gurt has been the favorite choice this year.
Pasta!: Olivia loves pasta and both girls love cold plain pasta. Sometimes I pack leftovers from the night before. Other times I'll make it quickly the morning of. Pasta can sometimes get sticky, simply rinse under water or toss in a small amount of olive oil, it will keep it loose for lunch time.
Our favorite pastas: Princess Pasta, Tolerant Organic Lentil Pasta (25g of plant based protein) and of course spaghetti.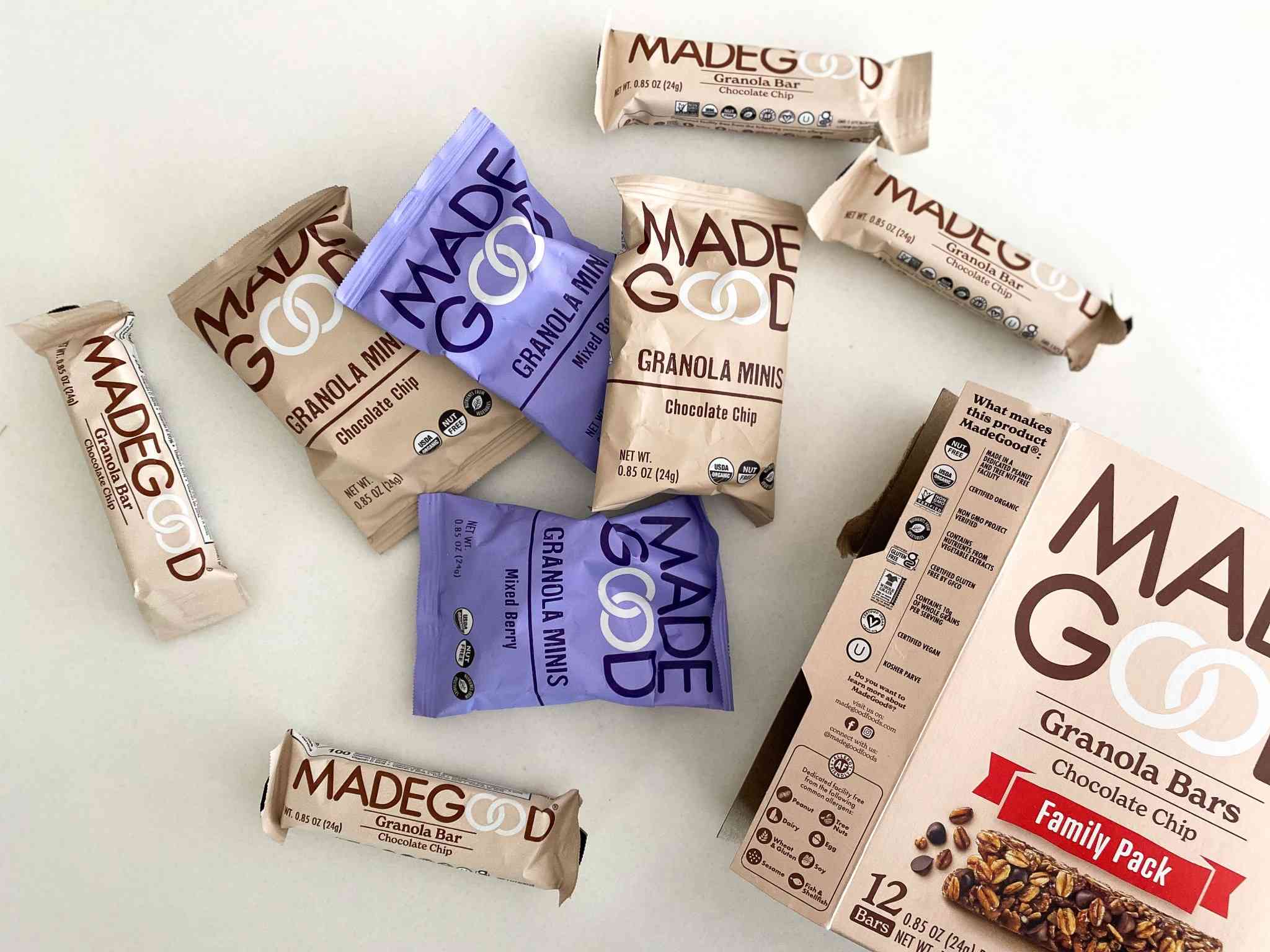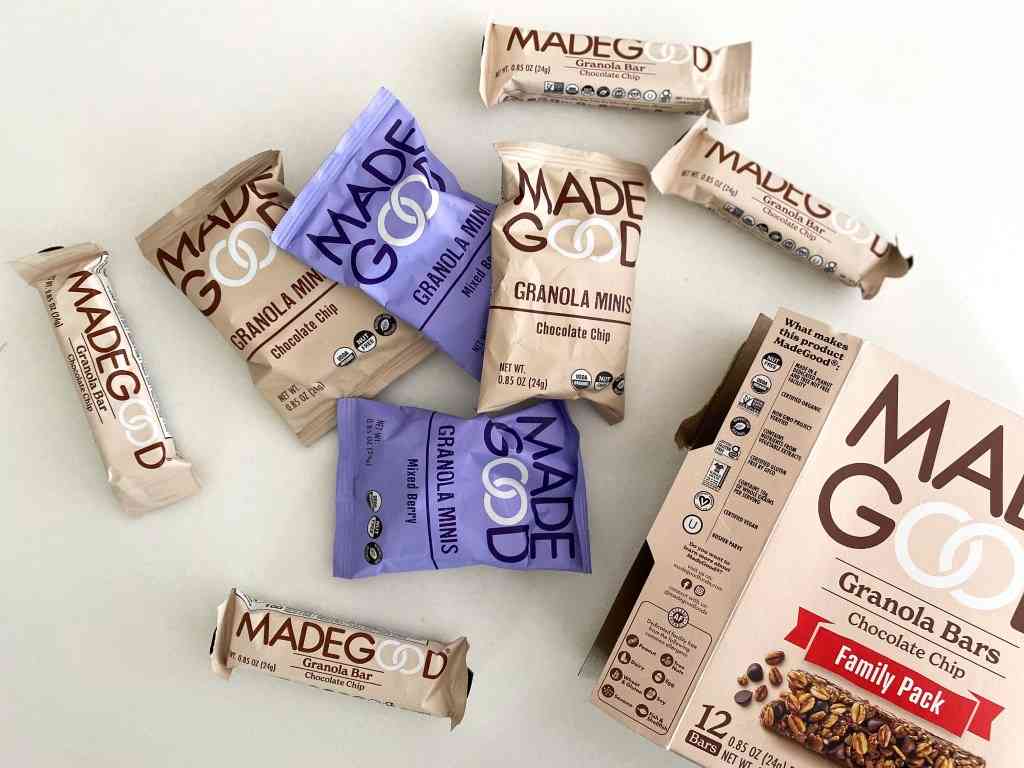 MadeGood Brand: I lean hard on MadeGood products for snacks on the go, they are gluten free, dairy free, nut free – and have vegetable nutrition hidden inside. Their granola bars and bite size chocolate chip cookies are out absolute favorites.  Their new vanilla rice cereal squares are yummy. We did not enjoy the snickerdoodle cookies but it could be us, not them. They have new birthday cake chocolate drizzle granola bar that I'll have to find to try. If you haven't yet, they are a must try.
From The Ground Up Snacks: We love the cheddar cauliflower crackers.
Target Brand Good and Gather – Applesauce pouches.  Apple & Carrot, Apple & Spinach and Apple, Blueberry and Beet are the household favorite flavors.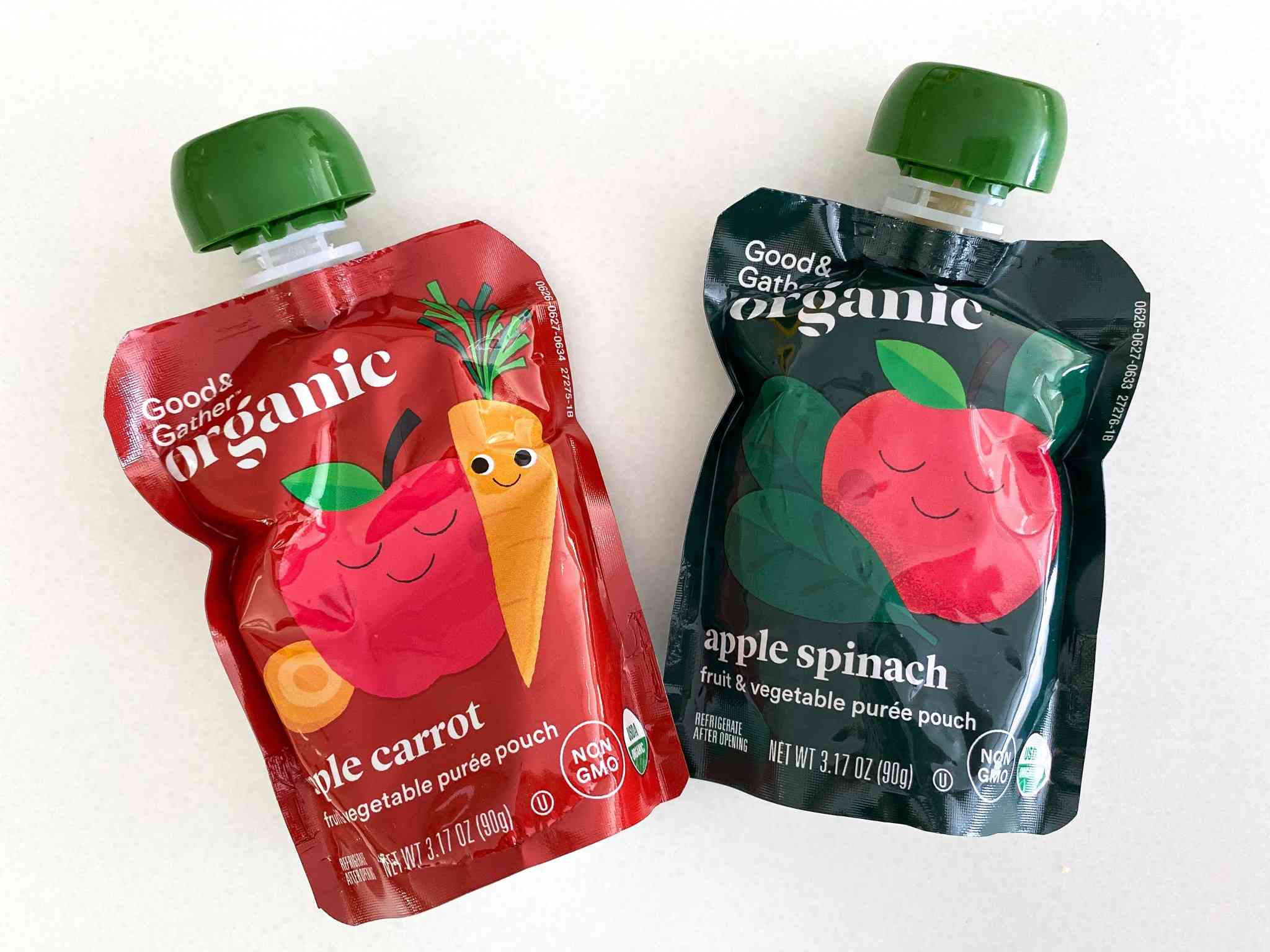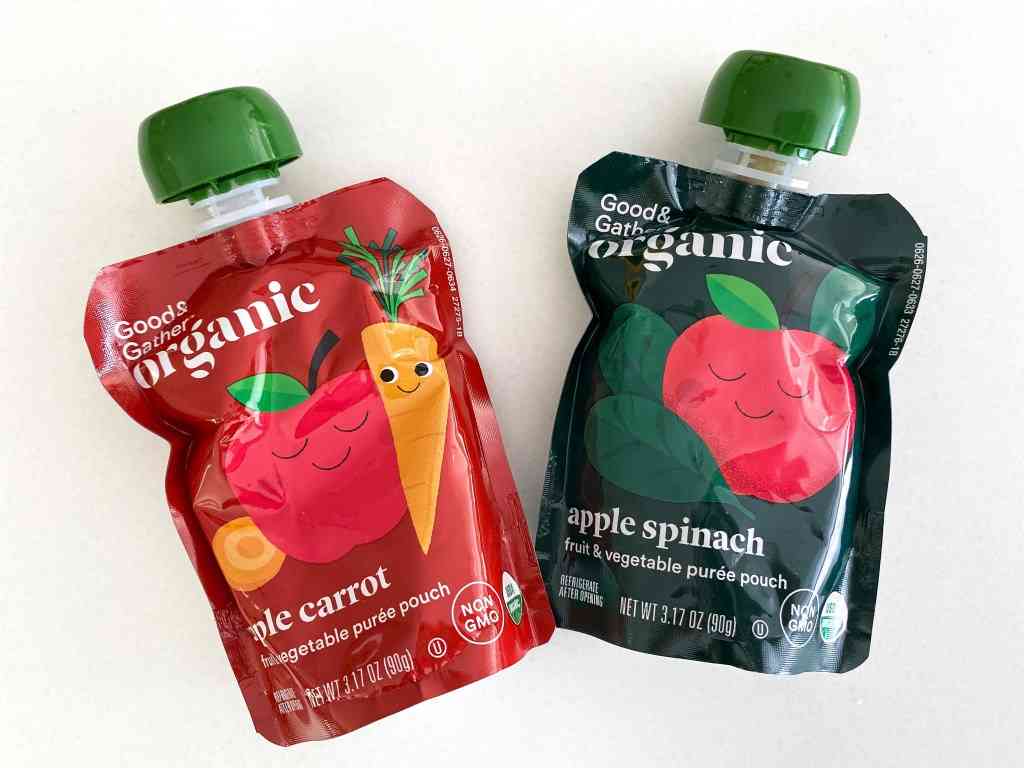 Currently in rotation – TBD if it's a favorite.
I am always on the look out for plant-based protein and iron options. Olivia does not eat meat so I am trying to make sure she continues a healthy(ish) balanced lunch. And there is never enough vegetable options, I'm always keeping an eye out for opportunities.
Currently we are trying these Hippeas chickpea cheddar puffs, I hope they are as delicious as pirates booty and an easy switcharoo.
Also Rhythm dried vegetables. The first time I put dried carrots in the lunchboxes, they came home. The second time, they ate them. The jury is still out, but I'm hopeful.
Also dip! Kate loves to dip, so I picked up these mini ranch dippers. I also grabbed these individual carrot packages but it's a lot of carrot for one little toddler, so I end up splitting the bag between both girls. If I'm going to be honest, I'd rather buy real size carrots and just cut them myself, they last longer.
The typical pantry snacks all kids like:
I usually keep a few of these in rotation at any given time – crackers, white cheddar popcorn, cheez-its, cheddar fish, yogurt raisins, pirate's booty, graham crackers.

Extra content:
Not because you asked for it, but I'm an over sharer.
For breakfast, our favorite pancake mix is Kodiak it's so easy to make up, we do it several days a week before school. And my classic cinnamon overnight oat recipe – both kids will often ask for seconds. It's a great way to start the day and a great source of iron.
Lunchbox: this year we are using these. I have mixed reviews. I like the cooler pack but it does make it heavy and it's hard to pack inside of a lunchbox so I have to forgo anything that doesn't fit into the spaces.
Vitamins: Olivia and Kate are both excited for vitamins these days. We are taking the Smarty Pants Brand. Olivia's & Kate's (based on age)
Amazon links are affiliate links, none of the brands or links are are paid ads/sponsorships, they are truly our family favorites.