Sorry this is a little late today – we've been battling the stomach bug in my household and I was unable to sit in front of my computer until now. Don't worry though, I did get to watch a few episodes of Friends as the sick baby slept on me.
Nevertheless, Happy April Fools Day! It's April 1st and I have a new Insta-Recipe up. No joke guys, you will LOVE this lemon-ginger cream cheese frosting. It goes perfectly with any of your favorite carrot or spice cake recipe. This is a must-have for any spring gathering.
After you make the frosting, be sure to taste it to make sure it has the right amount of lemon and ginger flavor for your preference. You will want it to be a tad too strong off the spoon otherwise it will be too mild once added to your cake.
Ingredients
16

oz

Cream Cheese

at room temperature

4

oz

Butter

at room temperature

1

Lemon

juiced

2

tsp

Ginger Paste

2

cups

Powdered Sugar
Instructions
Make your favorite carrot or spice cake recipe. If you don't have one, you can use a box mix, that's what I did.

Using a mixer, mix the cream cheese and butter together until combined and fluffy.

Add in the remainder of the ingredients and mix. Use a slow speed until the powdered sugar is incorporated then turn it up to medium. Continue mixing until it's smooth.

Taste – add in more lemon or ginger if needed.
Notes:
You can add lemon zest as well to brighten up the flavors of the frosting.

If you add more lemon juice, use caution because the more liquid you add the thinner the frosting will get so you may need to add in a little more powder sugar to even it out.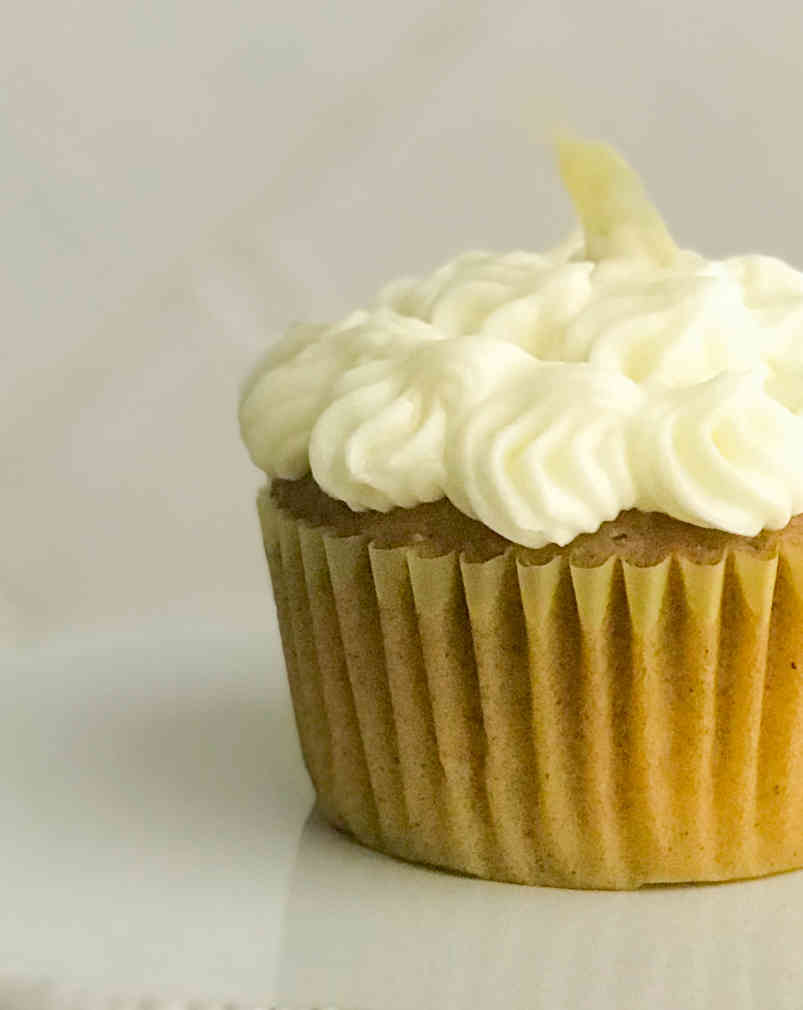 Follow me on instagram to see these insta(recipes) on the first of every month in my IG stories! @nictastingspoon