Crab cakes are a way of life in Maryland. Over the years, DC and Delaware have joined in on the crab love. Many people shy away from making crab cakes, but I'm here to tell you that it's super easy and delicious to make right at home.
First we should talk about a few logistics…
How to buy Crab Meat
For these crab cakes you want to make sure you get 1 lb total. I used 8 oz of jumbo lump and 8 oz of lump crab meat. The reason for this is because you want to see the crab chunks but you also want it to stick together without much filler. The lump crab is smaller than the jumbo lump and fits nicely into the gaps of the crab cake keeping them super crabby.
Cleaning Crab Meat
When you're cleaning crab meat, there are a couple things you want to look out for.

First, you want it to smell like fresh crab and ocean water to know that it's still good.

Second, you want to make sure that all the shells are picked out of the meat – some of the shell may be crushed during the packaging process and stuck on the meat so it's important to pick through your meat quickly. Be careful to not break the large meat lumps, shells will not be inside the meat, just on the outside.
Crushing your Saltines
I use a plastic bag and rolling pin. Gently tap the crackers until they are finely crushed. Saltines are my favorite choice for this recipe because the saltiness of the crackers help flavor the crab.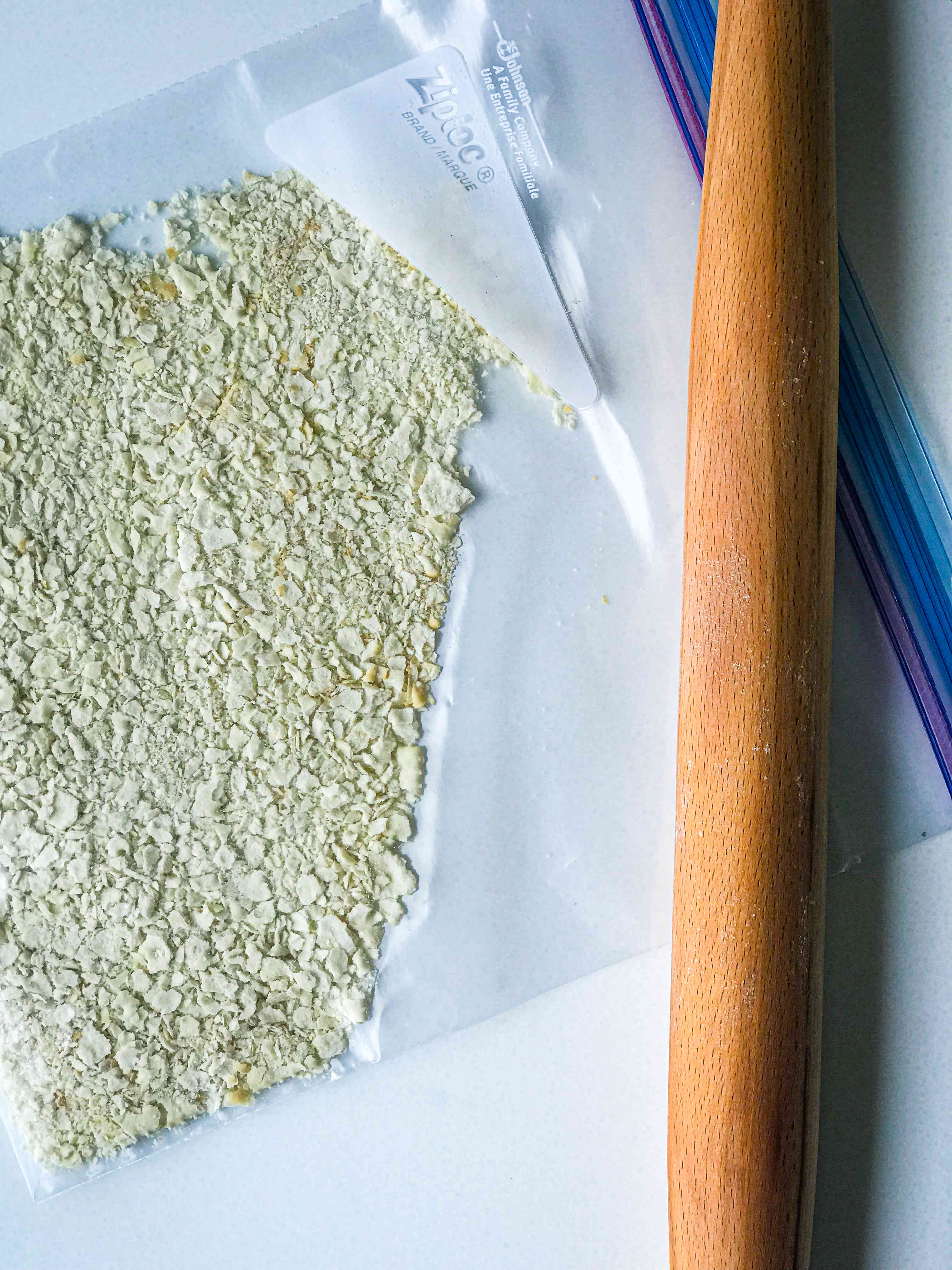 Now that we've covered the basics, let's get to the recipe!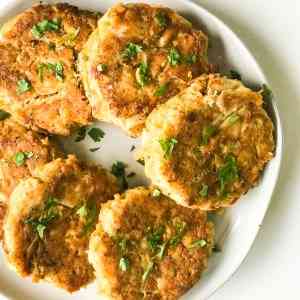 Perfect Crab Cakes
These perfect crab cakes are super easy and delicious to make right at home.
Print
Email
Pin
Rate
Ingredients
1

lb

Crab Meat (Jumbo & Lump Mix)

2

TBSP

Mayonnaise

2

TBSP

Dijon Mustard

1

TBSP

Fresh Lemon Juice

(about ½ lemon)

1

tsp

Salt

½

tsp

Pepper

1

tsp

Old Bay

1

Egg

½

tsp

Tabasco

⅔

cup

Crushed Saltines

(about 20 crackers)

2

TBSP

Butter
Instructions
With a fork, break up the egg. Carefully fold the crab meat, mayonnaise, dijon mustard, lemon juice, old bay, egg, tabasco, and crushed saltines until evenly distributed.

Chill in the refrigerator for 20 minutes, this will help the patties stick together better.

Preheat your oven to 400F.

In a non-stick pan, over medium heat, melt the butter. Sear your crab cakes until they start to brown and a crust forms. Flip over only once to help prevent breaking. About 2-3 minutes on each side.

Place the pan in your oven at 400F for 8-10 minutes.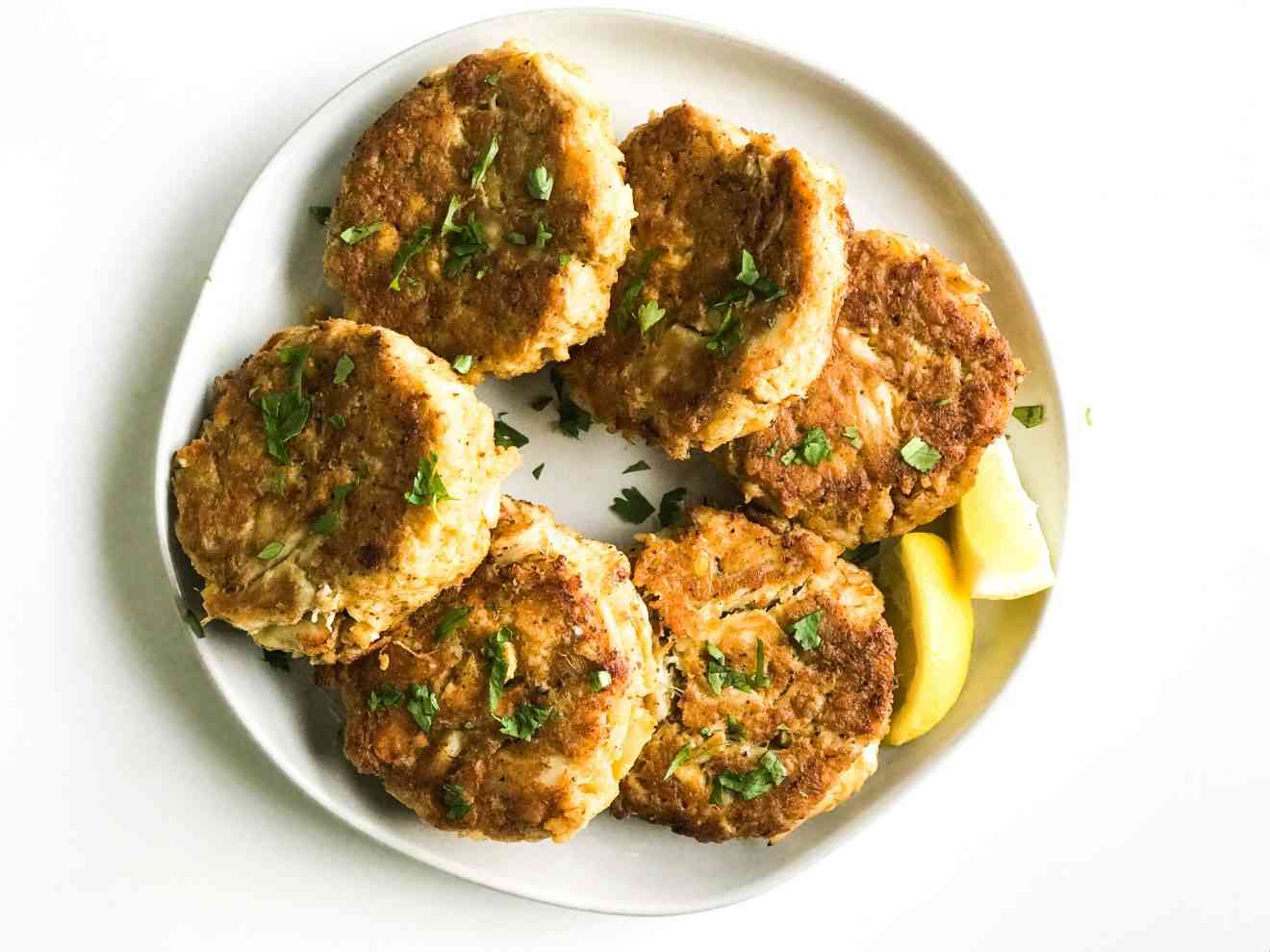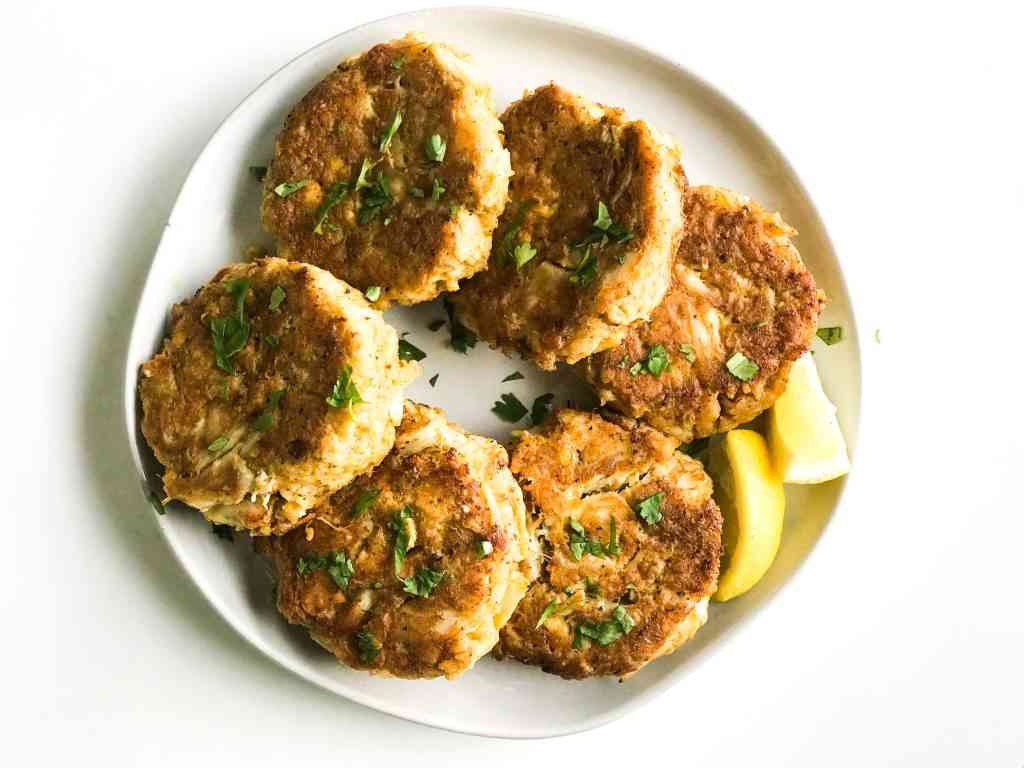 Perfect Crab Cake Sandwiches
What you will need:
Crab Cakes
Brioche Buns
Arugula
Homemade Horseradish Sauce
For your horseradish sauce – in a bowl mix together 2 TBSP of sour cream, 2 TBSP mayonnaise, 2 tsp Horseradish (add more to taste if you would like to), and a pinch of salt.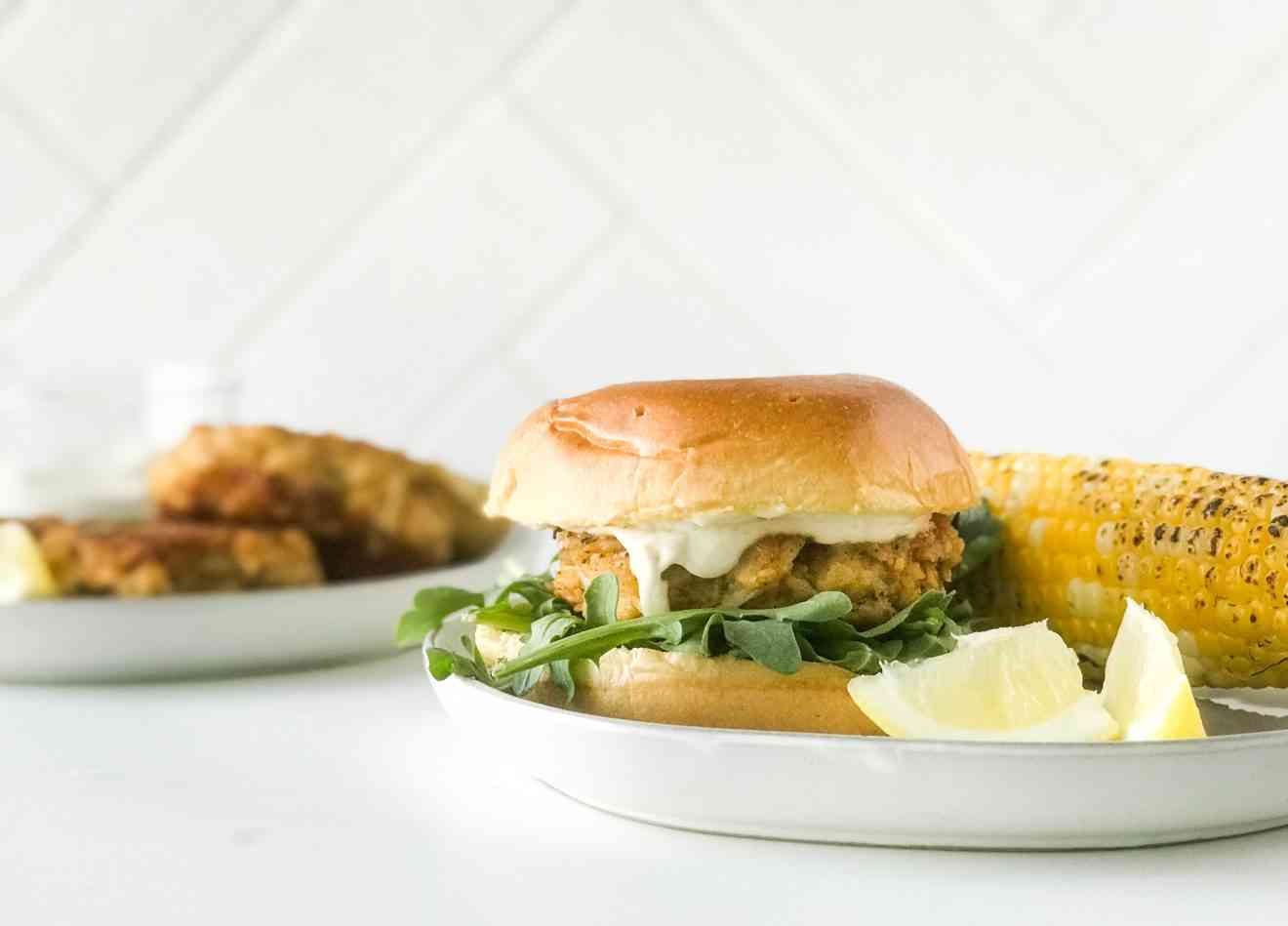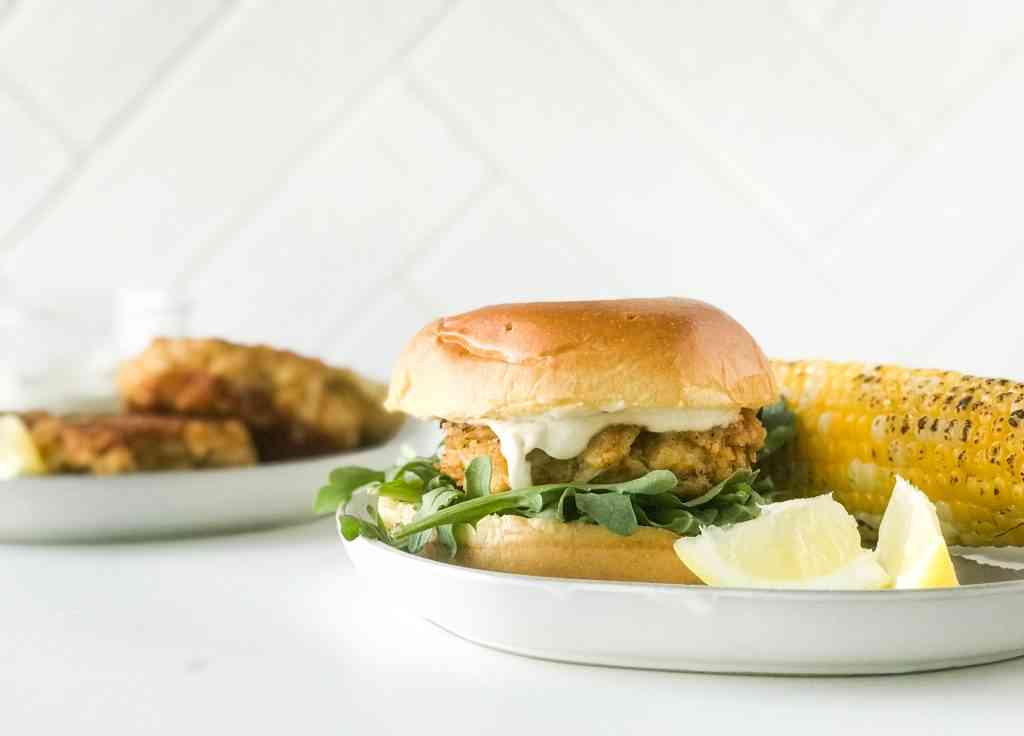 Best served with:
Potato Salad
Easy Summer Cucumber and Tomato Salad
Deviled Eggs
Roasted Corn