Don't let your summer go by without making these BEST EVER Strawberry Creme Popsicles, these are our new favorite obsession. Homemade popsicles are such an easy way to make some fun memories in the kitchen with the kiddos. You can choose your ingredients, adding in your favorite fruits, herbs and even sometimes veggies, skipping dyes, and added sugar. We make all kinds of popsicles – left over smoothie popsicles, lemonade popsicles, but these are so much better and you only need three easy-to-find simple ingredients.
If you know my family, we are crazy about strawberries. We live on the east coast making them only here in the summer so we try to eat as many as we can as soon as they hit the shelves until they can no longer be found. Last year during our stay at home summer we attempted to grow strawberries, the squirrels and rabbits would always beat us to them. This spring we built a garden, complete with a strawberry plant that apparently thrived on the side of the house during the dark cold winter. We still only get a few strawberries at a time, so not enough to keep the family satisfied but they are fun pick and eat right off the vine.



Three Simple Ingredients (plus your favorite add-ins)
You're going to need three easy-to-grab ingredients – whole milk, coconut creme and fresh or frozen strawberries. You will also need popsicle molds, or you can use paper cups and popsicle sticks. If you use paper cups, wait until the popsicles get slushy in the freezer to add your popsicle stick so that it stays in place. You can then cut the paper cup off when you want to eat one, a lot of food bloggers do this for their food photos because the shape will look more like a push pop.
To add in your favorite add-ins, after you have your creamy strawberry base made, you can pour it into your mold to fill about 2/3 of the way up, then drop-in a few of the ingredients below, top it off with more base if needed, add your popsicle stick and freeze. Here are a few of our favorites that complement strawberries.

Strawberry Slices – strawberry on strawberry is always a safe way to jazz up the look of your popsicle, also if you're serving these to guests, it's an easy way for them to know the flavor – no surprises.
Banana Slices – let's face it strawberry and banana are literally the perfect pair – it's every kid combo fave.
Herbs – Fresh mint, basil and thyme all work with strawberries and they add a little summertime spunk. A few leaves go a long way. I would only choose one herb per popsicle, I think it would be too intense to do a mix of herbs since it's such as small space.
The recipe below makes about 8 popsicles, depending on the size of your mold.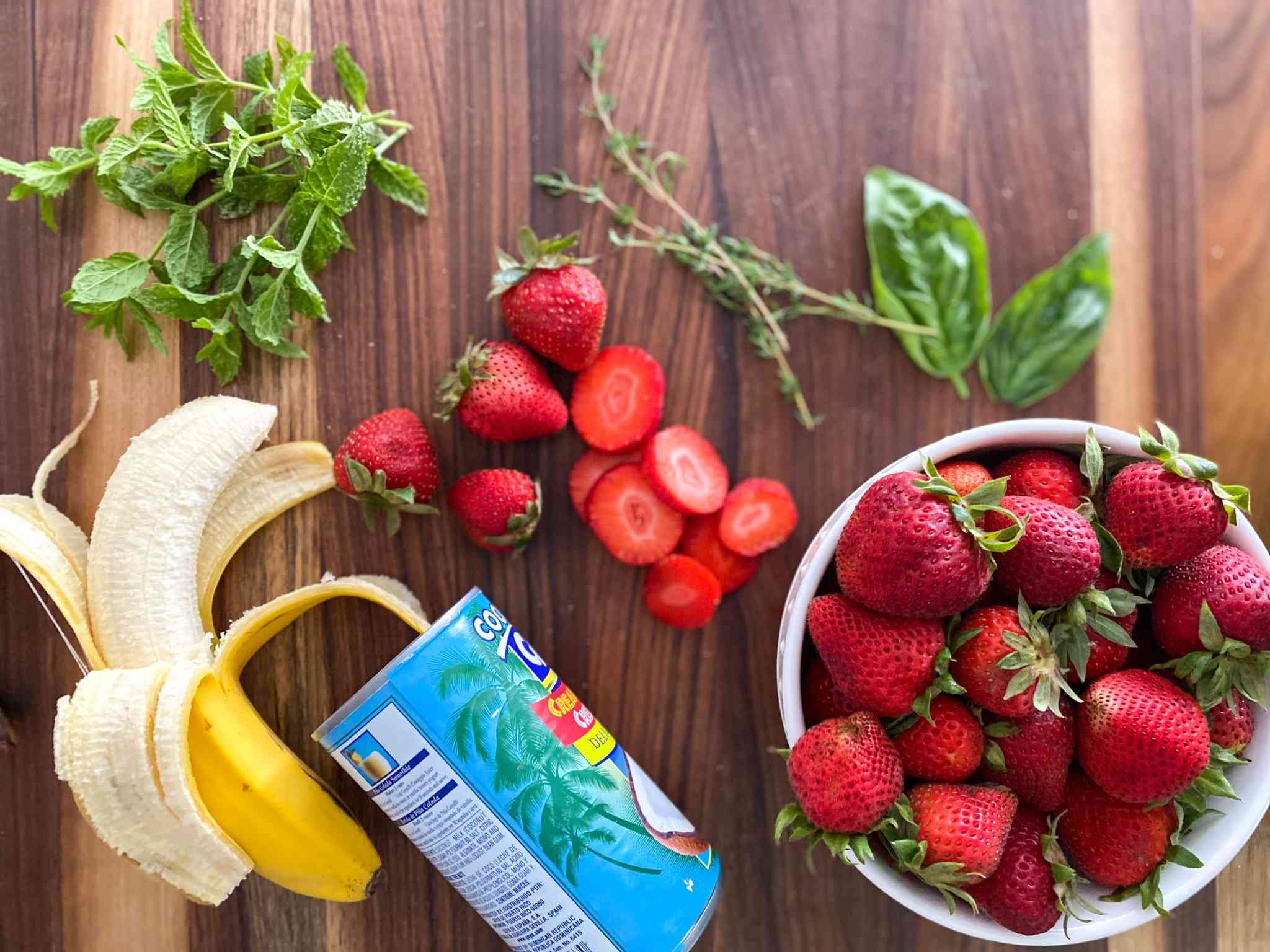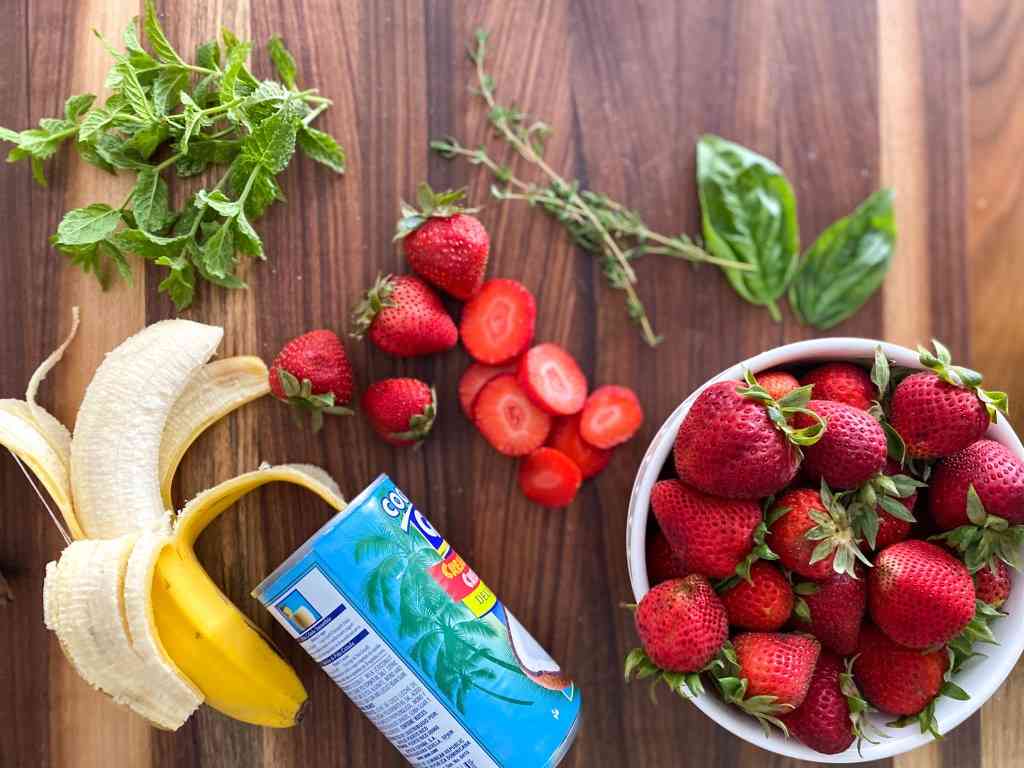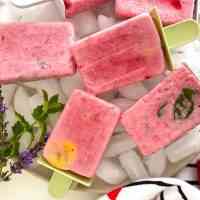 The Best Ever Strawberry Creme Popsicles
Don't let your summer go by without making these BEST EVER Strawberry Creme Popsicles.
Print
Email
Pin
Rate
Ingredients
½

cup

Whole Milk

½

cup

Coconut Creme

1

cup

Strawberries

Additional add-ins (strawberry slices, etc)

see blog post
Instructions
Blend together the milk, coconut creme and strawberries until smooth.

Pour the strawberry creme base into the popsicle molds. (see blog post for popsicle mold options)

If you are adding in strawberry slices, banana slices or herbs: pour the strawberry creme base to fill up 2/3 of the popsicle mold, drop in a couple of your add-ins, if needed, top off your mold with more base and add your popsicle stick, it may need to be guided in around your add-ins.

Freeze until frozen (at least 5 hours), I usually try to make a day ahead of time.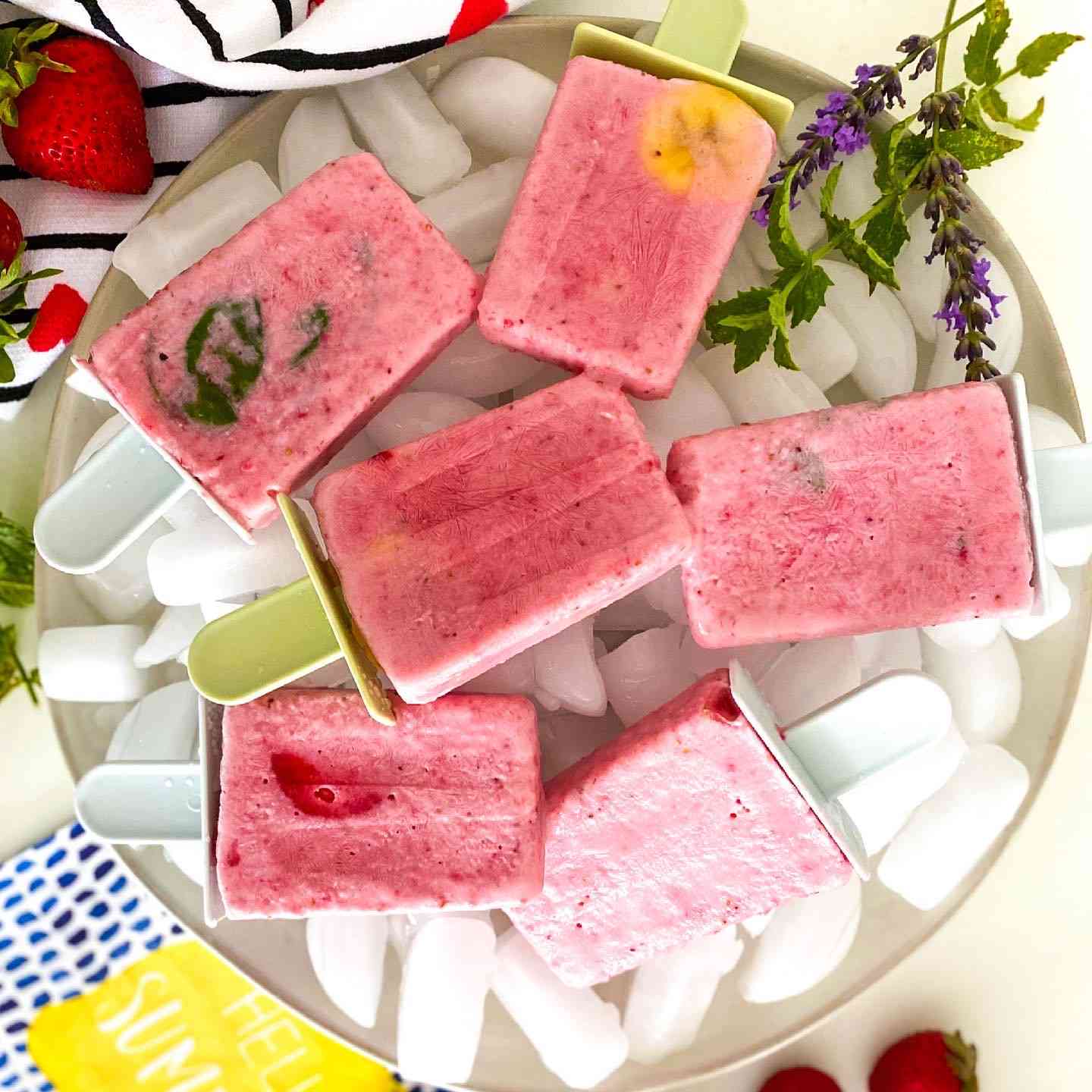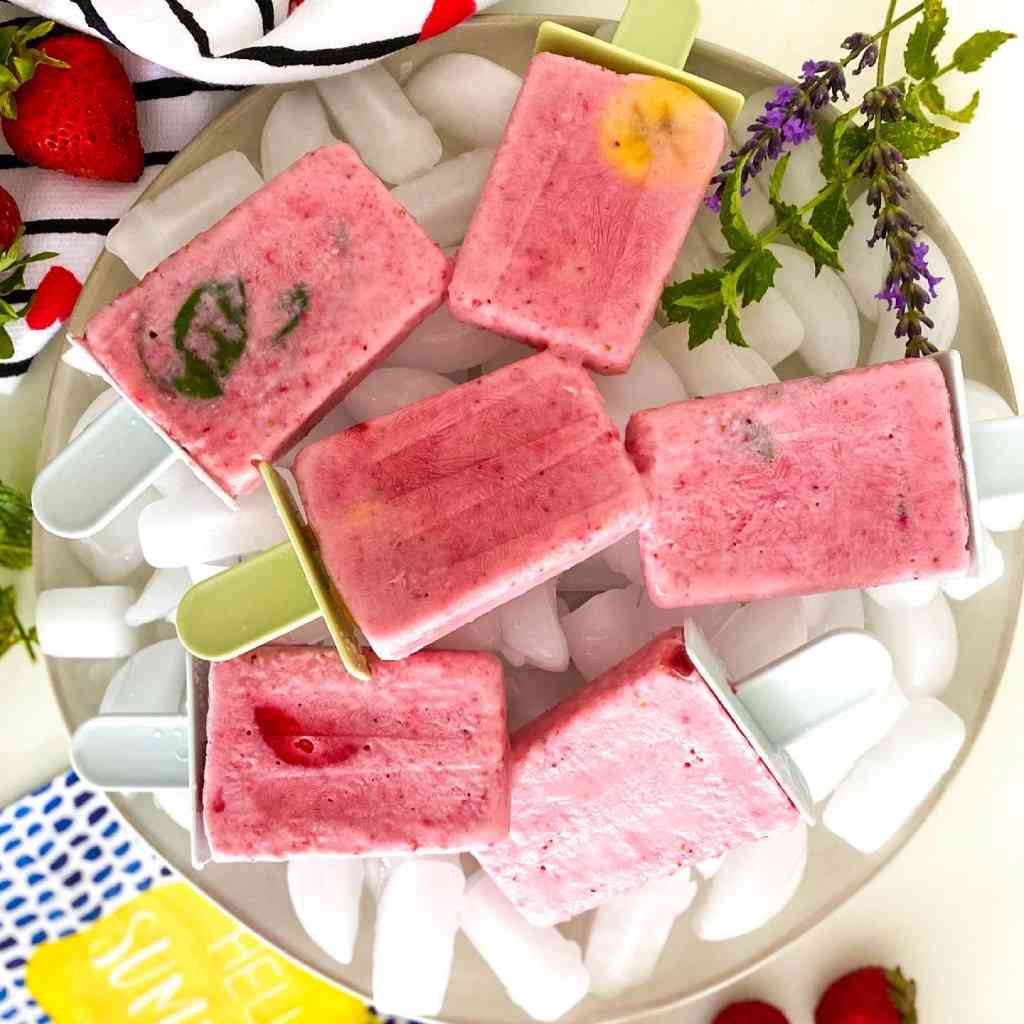 Amazon Associate Links (if you purchase from one of these links, I make a small percentage of the sale; I only recommend products I use or have used and highly recommend)

The kid knives that Olivia uses in the picture above are great for kids.