Easy Stuffed Acorn Squash is a simple way to add a little extra to your Thanksgiving table this year! Served in the shell of the the acorn squash and topped with fresh sage, it's an easy beautiful presentation that helps set the holiday vibe without much effort. It's also a really easy weeknight dinner too!
Maple breakfast sausage and herb stuffing pairs so well with the soft mild buttery squash and it's cute to boot too!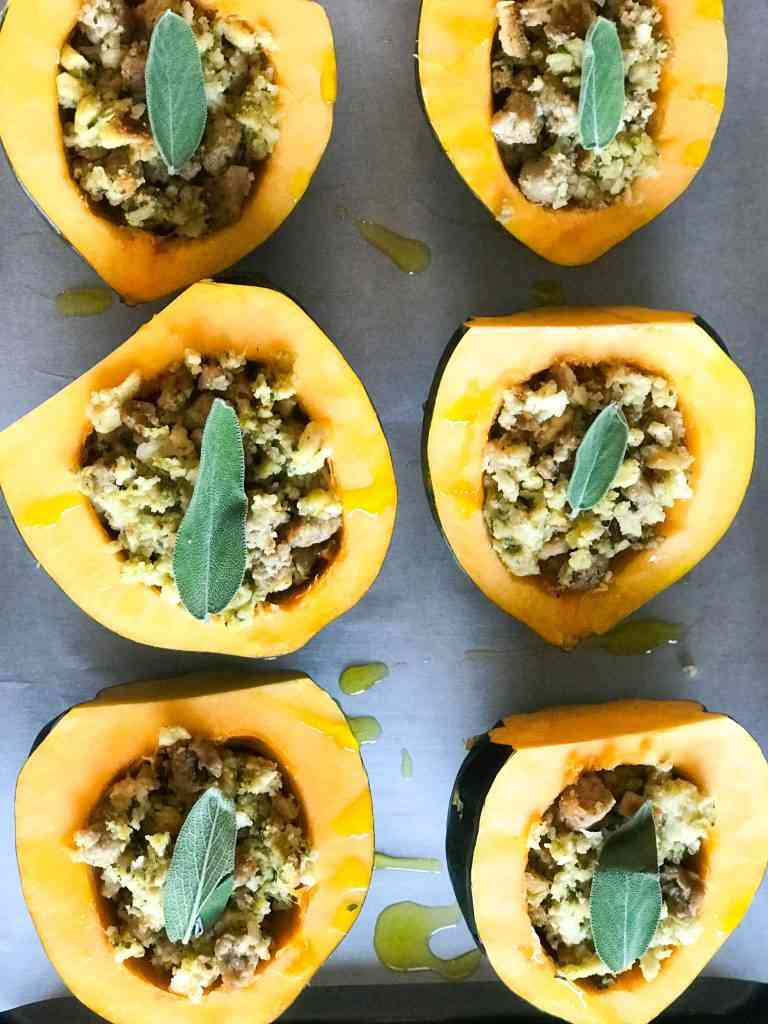 Stuffed Acorn Squash – ingredient details
Stuffing: I guess you can say that this is "semi homemade" because I used a boxed stuffing mix. I love a cornbread or a herb flavored mix for this because the added seasoning from the boxed stuffing mix makes it easier to have savory fall flavors without needing a lot of different seasoning jars or measuring spoons, especially on a busy cooking day! However if you want to use traditional homemade stuffing you can do that too!

Perfect use for leftover stuffing after the holidays too if you want to make this as an easy weeknight meal!
Sausage: I picked a maple breakfast sausage for this because the hint of maple sweetness adds an amazing layer of fall flavor that goes perfect with the savory stuffing and buttery squash. I recommend using fresh uncooked sausage, just remove the casing so it's easier to break up into a crumble. If you don't have this in your grocery store, sweet Italian sausage is another great option.
Fresh Sage Leaves: Are a great garnish for these acorn boats. Sage is an important cozy warm fall herb, as it roasts you will notice that these leaves will become fragrant as well – adding another layer of flavor.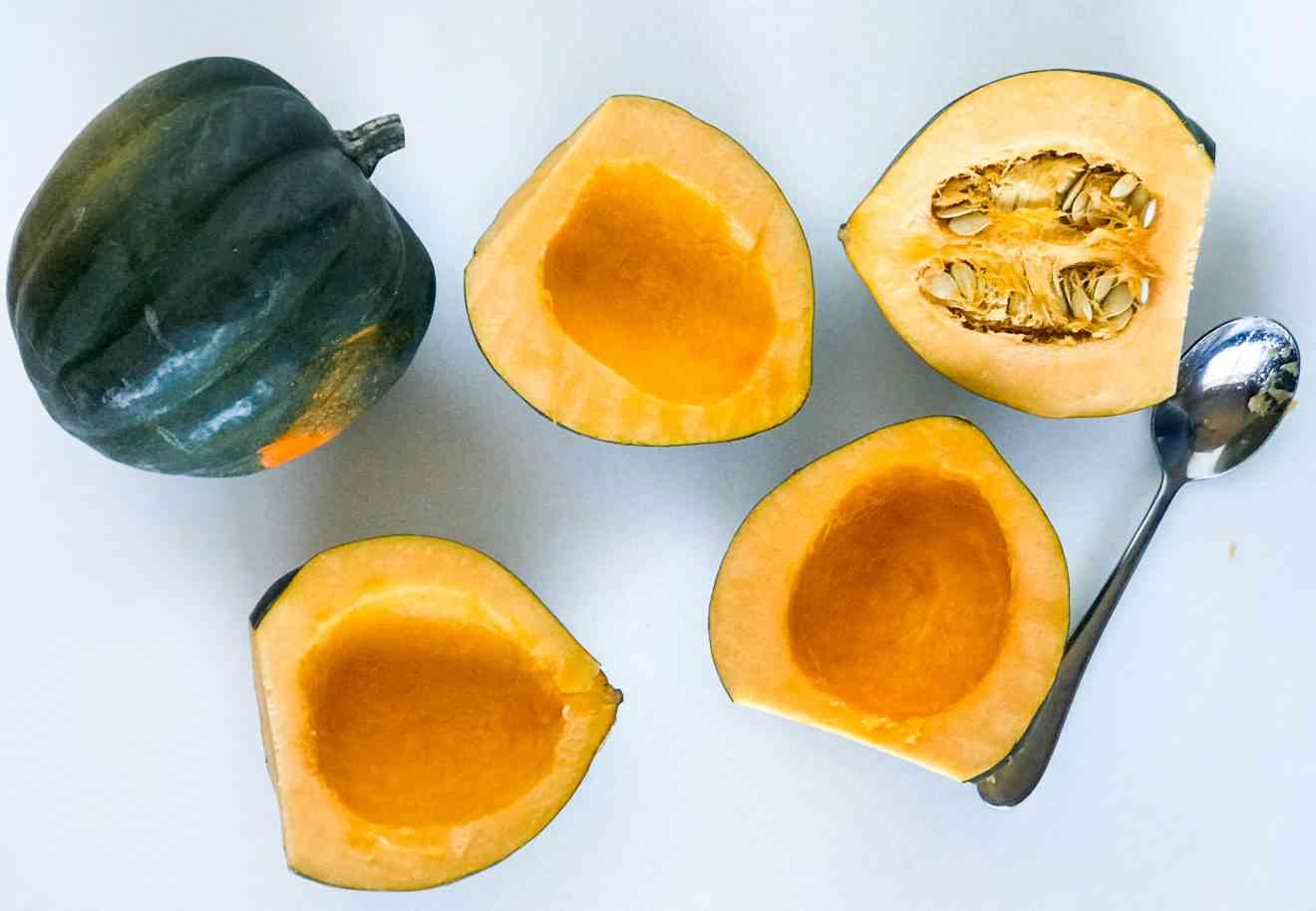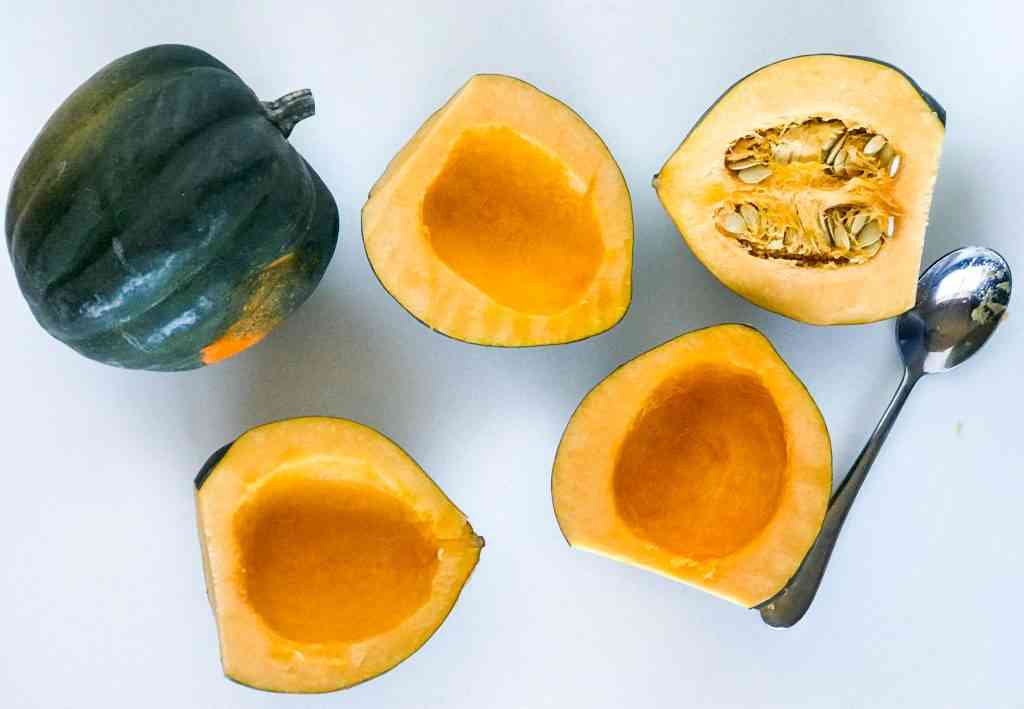 Thanksgiving Tips
When you're hosting family and friends, the day is always hectic no matter how much planning you do beforehand. Everyone says to "keep it simple" or do 'make ahead' recipes, and although that sounds nice, I know that it rarely ever happens like Martha Stewart would have you imagine.
Whether you are hosting or a guest who signed up to bring a side – this easy stuffed acorn squash recipe is truly easy. You can make the stuffing ahead of time, and then roast it off in the oven before serving, it will stay warm while you get the table organized and ready for your guests to come sit down for dinner.
Timeline:
1. In the morning, when you have down time, make your stuffing, it will take approx. 10 minutes to get it together (not including the time it takes to cut the squash, that's literally the hardest part of this entire recipe).

2. Preheat your oven to 400F, cut your acorn squash and scoop out the seeds while your oven heats up.

3. Stuff your squash

4. Top with sage leaves and drizzle with olive oil, roast until squash is fork tender and stuffing is hot throughout.

5. Place on your table, it's good hot, warm, at room temperature or even cold so although it should be roasted close to dinner time, it can sit while you finish other last-minute items.
*Note if you're making this and taking this as a guest to dinner then I recommend doing one of the two options:
a. Stuff the acorn squash and roast it at the host's home if they have space in their oven OR
b. Roast it at home and ask the host to pop it in their oven for 15 minutes to warm up or serve room temperature.


Easy Stuffed Acorn Squash
Easy Stuffed Acorn Squash is a simple way to add a little extra to your table. Topped with fresh sage, it's an easy beautiful presentation.
Print
Email
Pin
Rate
Ingredients
½

lb

Maple Breakfast Sausage – remove the casing

(substitute with ground sausage, can also use Sweet Italian Sausage)

1

box

Boxed Stuffing – Herb or Cornbread

(6oz)

1 ½

cup

Water

¼

cup

Butter

3

Acorn Squash

6

Fresh Sage Leaves

Drizzle

Olive Oil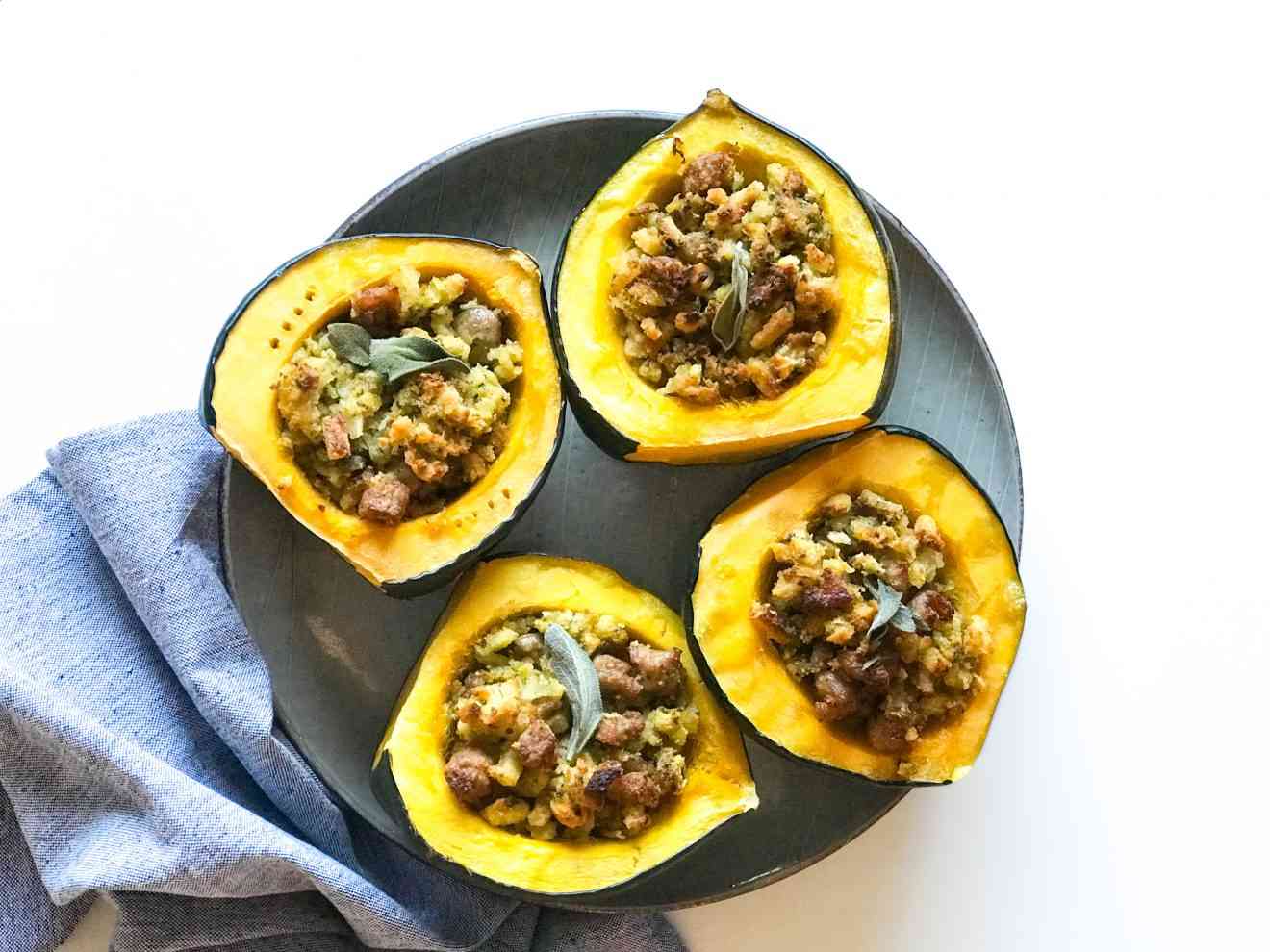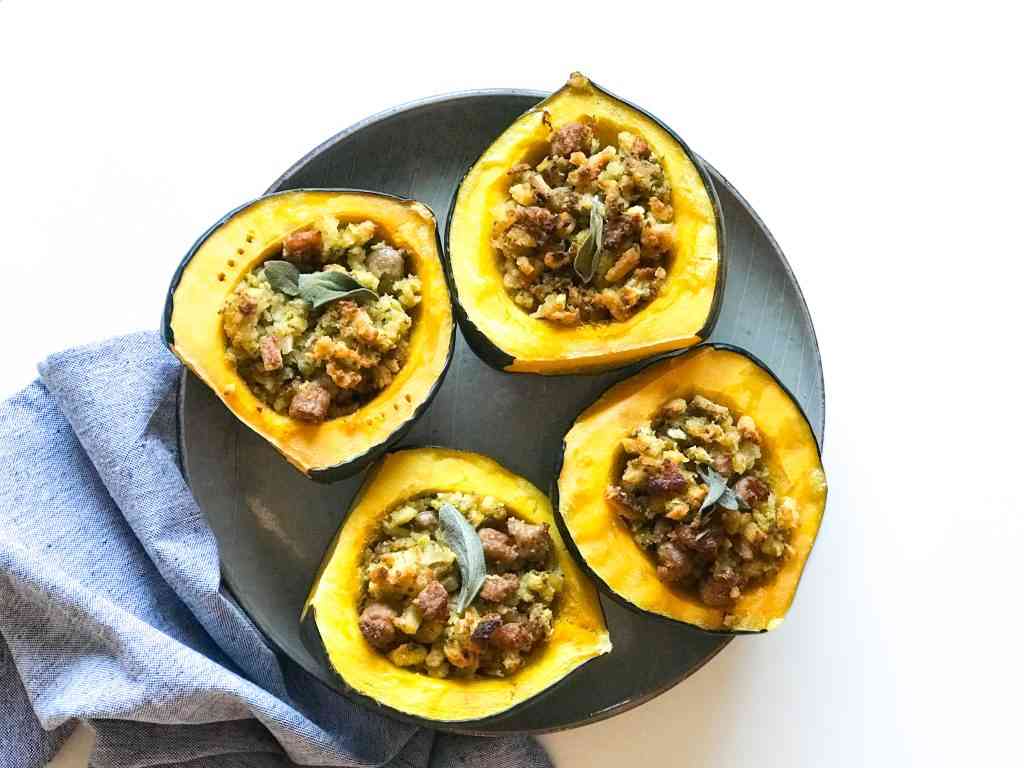 Other Squash Recipes
Creamy Butternut Squash and Gouda Mac & Cheese
Quick Butternut Squash, Kale & Black Bean Quesadillas