Pigs in a blanket are the ideal game-day watch party food. They are self-serve, dip-able, and bite-size, and these homemade hot dog pretzel rolls are a leveled up version of the original – a definite must have for the big game!
So simple to make, you actually wrap regular size hot dogs in pizza dough and then once they are baked, you can cut them into fourths so that they are bite-size and ready to share.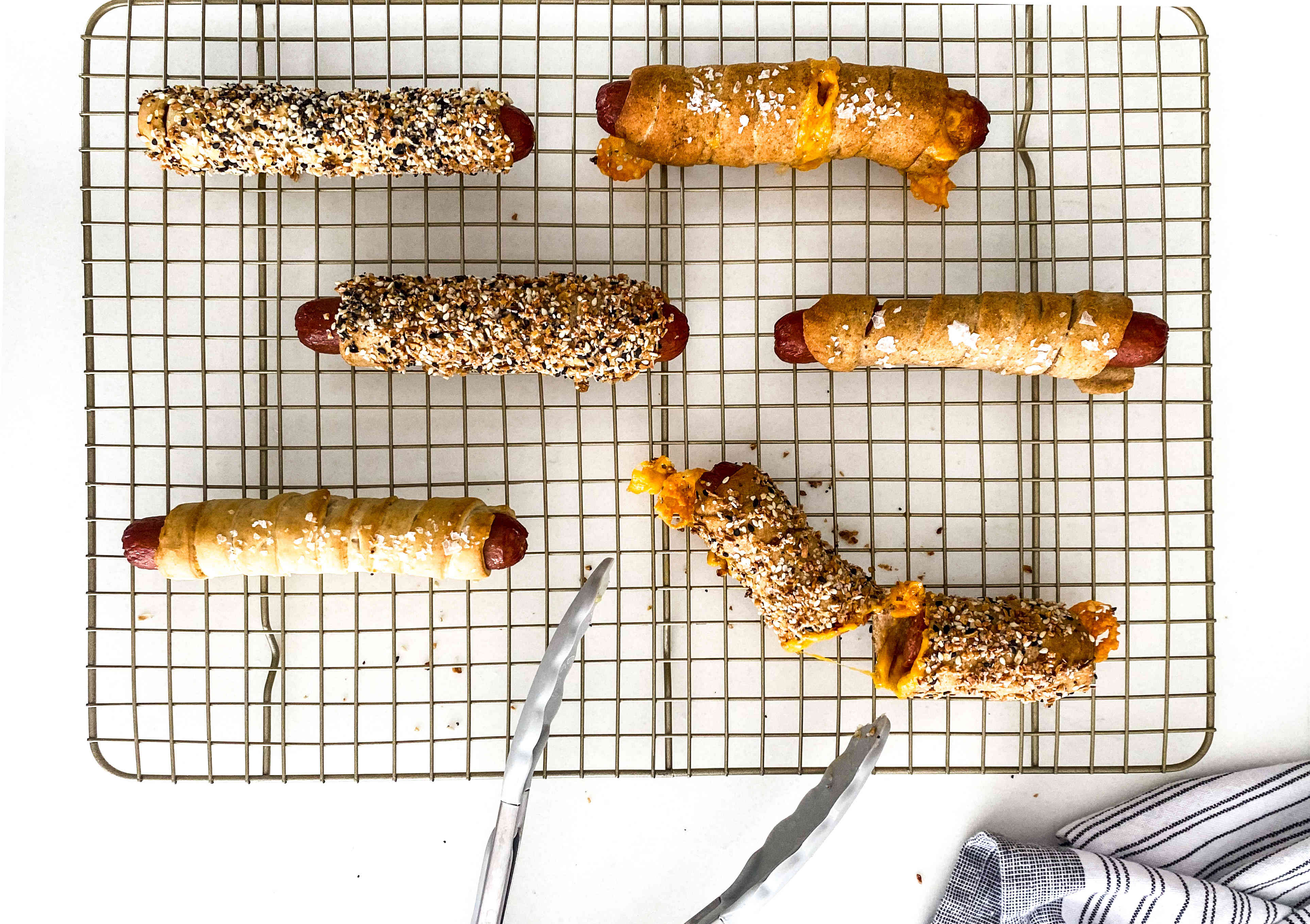 Customize Your Pigs in a Blanket
You can customize this pigs in a blanket in many different ways!
Pizza Dough Options – You can use store bought pizza dough, just make sure you use a store-made fresh dough ball not a canned pizza dough option. Or you can make your own with my classic homemade dough or my whole wheat dough.

Stuff with Cheese – wrap a slice of cheese up and around your hot dog. American, cheddar, pepper jack are all good options. Soft cheese slices are the best because they will bend around the hot dog.

Outside Pretzel Dough Coating – sprinkle on coarse sea salt, salt and pepper, everything seasoning, or sesame seeds or mix and match for the ultimate presentation.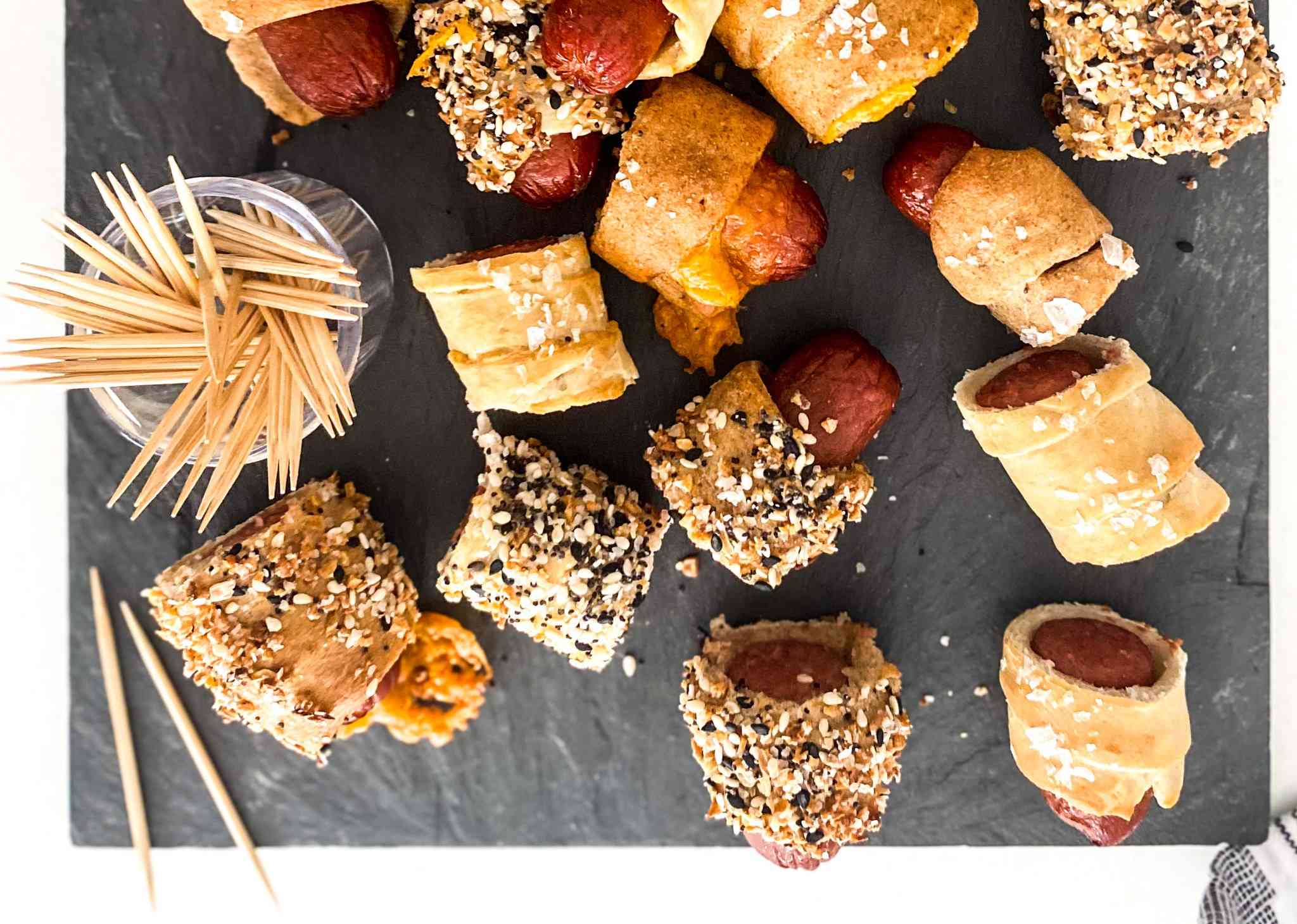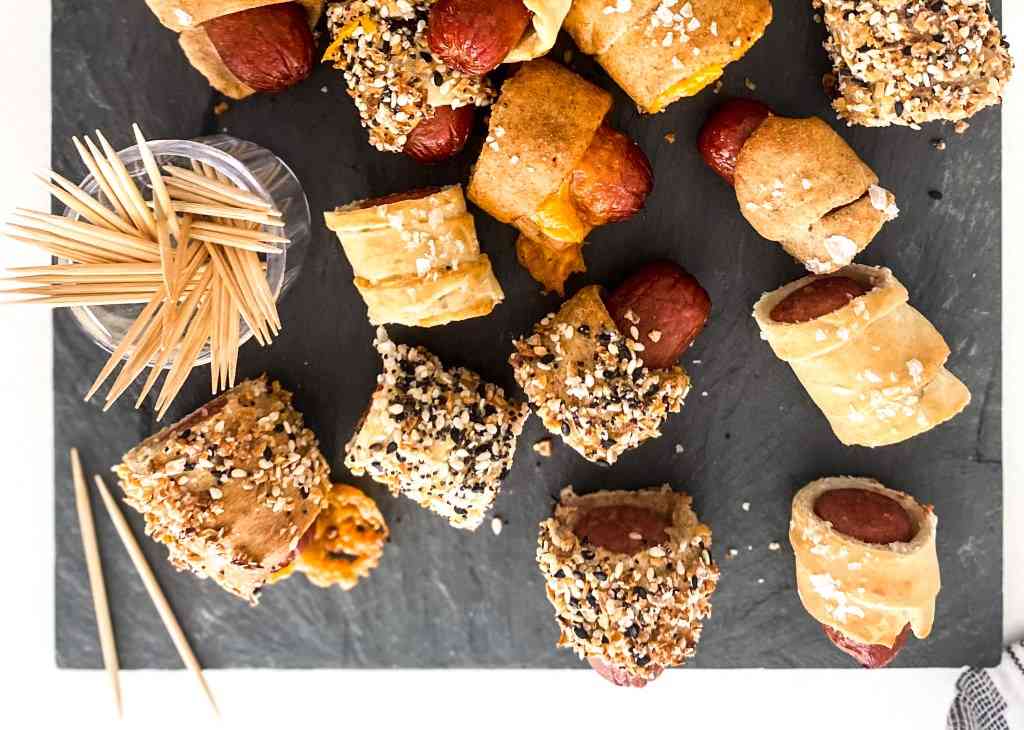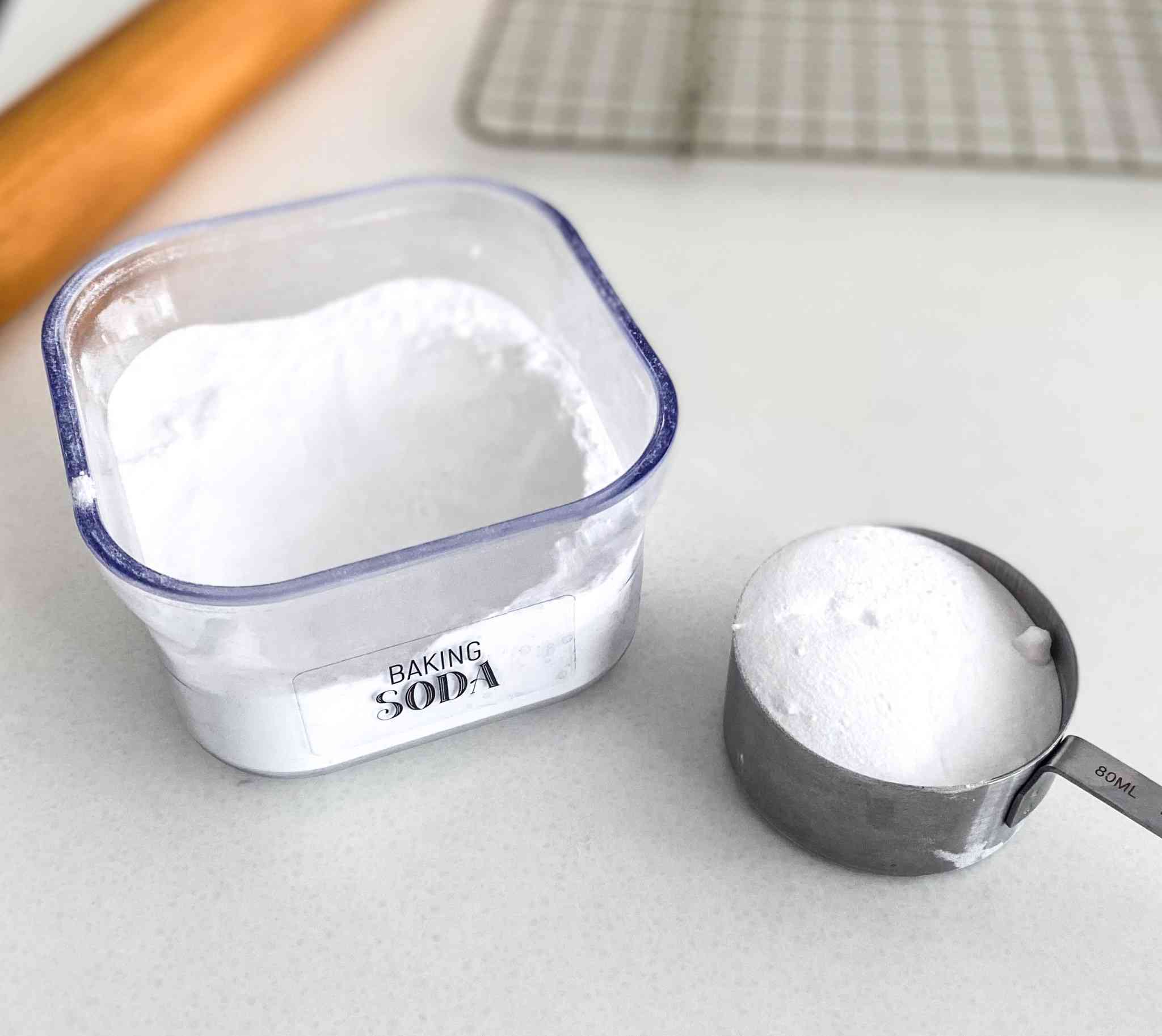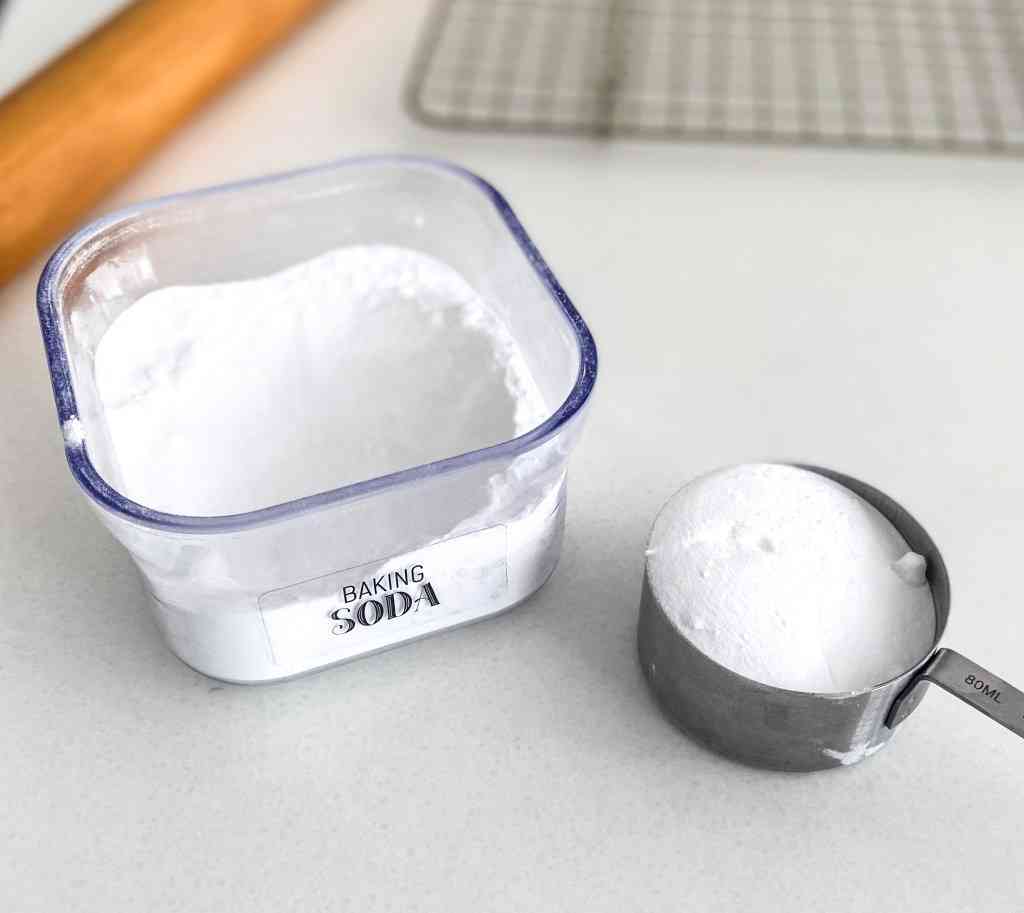 Pretzel Rolls
In college I worked at the pretzel place in the middle of the mall, I became a pretty good pretzel twister. During breaks, I would almost always eat a pretzel wrapped hot dog, and if I worked the night shift I would get to take any remaining pretzels home, it fed me and my roommates plentiful. Hot fresh soft pretzels are still a favorite and these pigs in a blanket hot dog pretzel rolls take me back to those fun memories in my blue apron and visor.
The key to a brown soft pretzel crust is this added step before baking. You must dunk them into a hot baking soda solution. This process coats the dough in a solution that will create a outer layer to be pretzel-like. It also wets the dough so you can add on salt or everything seasoning if you want to. It's a must, don't skip this step.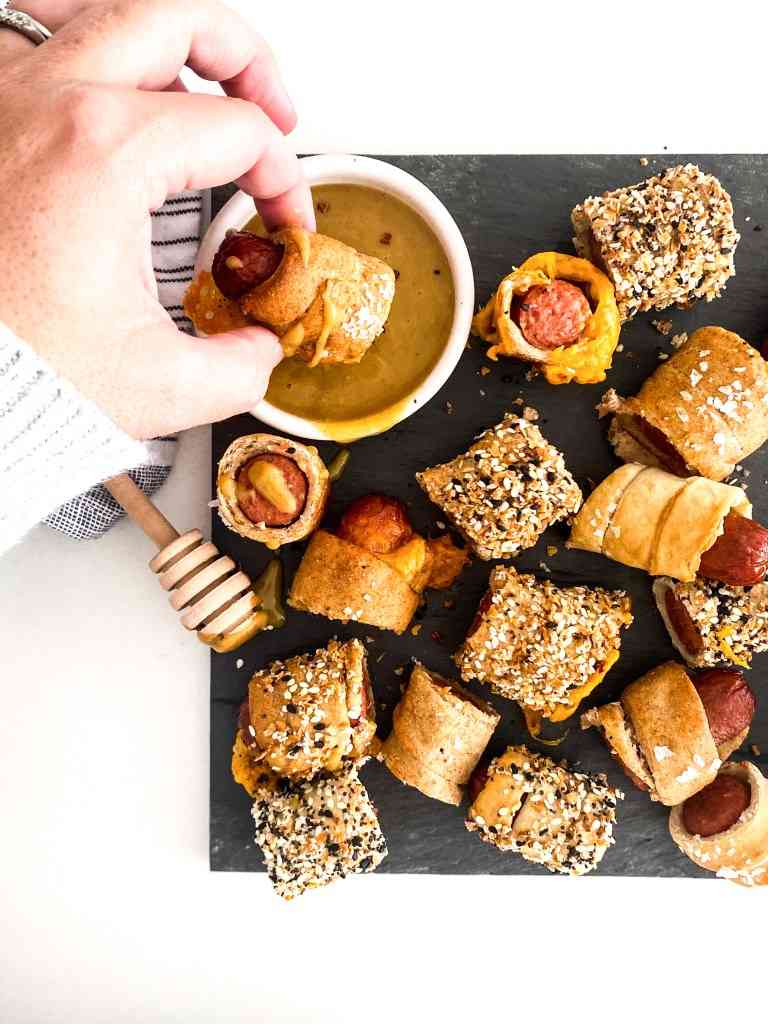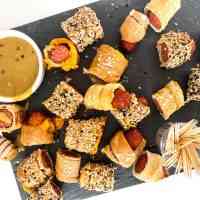 Ingredients
10

Regular Hot Dogs

one package of your your favorite brand

1

Pizza Dough

Fresh not out of can – see blog notes

5

cups

Water

⅓

cup

Baking Soda

Coarse Sea Salt
Extras – see blog notes
Cheese Slices

Everything Seasoning

Sesame Seeds
Hot Honey Mustard – Dipping Sauce
2

TBSP

Dijon Mustard

1

TBSP

Honey

¼

tsp

Red Pepper Flakes
Instructions
Preheat your oven to 400F. Line a cookie sheet with parchment paper and set aside.

Roll out your pizza dough and cut into thin ¼ inch wide slices. Roll your hot dog up into the strip of dough with the side touching as much as possible.

*If you are adding cheese, wrap the cheese around the hot dog first and then roll into your pizza dough.

Pour your 5 cups of water into a large pot and add the baking soda, bring up to a boil and let the baking soda dissolve.

Once the water is up to a boil, remove from the heat. Using tongs, carefully dip the dough-wrapped hot dog into the water making sure it's fulling submerged, then place on the parchment lined cookie sheet.

Bake for 10-12 minutes. They should be hot all the way through with a soft brown pretzel wrapped around.

While they bake, make the Hot Honey Mustard Dipping Sauce.
Hot Honey Mustard Dipping Sauce.
In a bowl, stir together your dijon mustard, honey and red pepper flakes.