Cooking this year? I'm here to help make it the best stress-free Thanksgiving/holiday dinner with this cooking calculator. Whether you're a seasoned pro or this is your first time, this menu calculator will help you plan your day.
Plan your menu with all of your favorite recipes. Simply plug in your meal time, the number of guests, your side dish information and the calculator will let you know when you need to start each dish so you're right on time, just make sure to set your table! 
How to use the cooking calculator:
The turkey timing is based on my classic holiday turkey recipe. Remove your turkey from the refrigerator about 30 minutes or so before roasting time to let it come up to room temperature. If you brined your turkey, make sure to rinse and pat dry.
Prep should take about 30 minutes.
Preheat your oven to 450F, roast uncovered for 15 minutes, then drop the temperature to 325F and roast the remaining of the time according to the cooking calculator below (total cook time less 15 minutes). If the turkey breasts start to get too brown, lightly cover with foil to prevent the skin from burning.
All Turkeys Should be 165F
Your turkey should have an internal temperature of 165F before removing from the oven. Make sure to test a few areas around the turkey (breast and thigh). Try to avoid taking the temperature too close to the bone or through the breast cavity, these areas will not register the correct internal temperature.
Let the Turkey Rest
Don't worry, the turkey will still be piping hot after resting. The rule of thumb is that it should rest 1/3 of the time it spent roasting in the oven. This is very important to allow the juices to redistribute throughout the turkey so that each piece is perfectly moist. This time also allows you to make gravy and add the finishes touches to your side dishes, enjoy a glass of wine and get ready for dinner. 
Remember have fun and enjoy your company!
Happy Holidays! 
XOXO – Nicole
---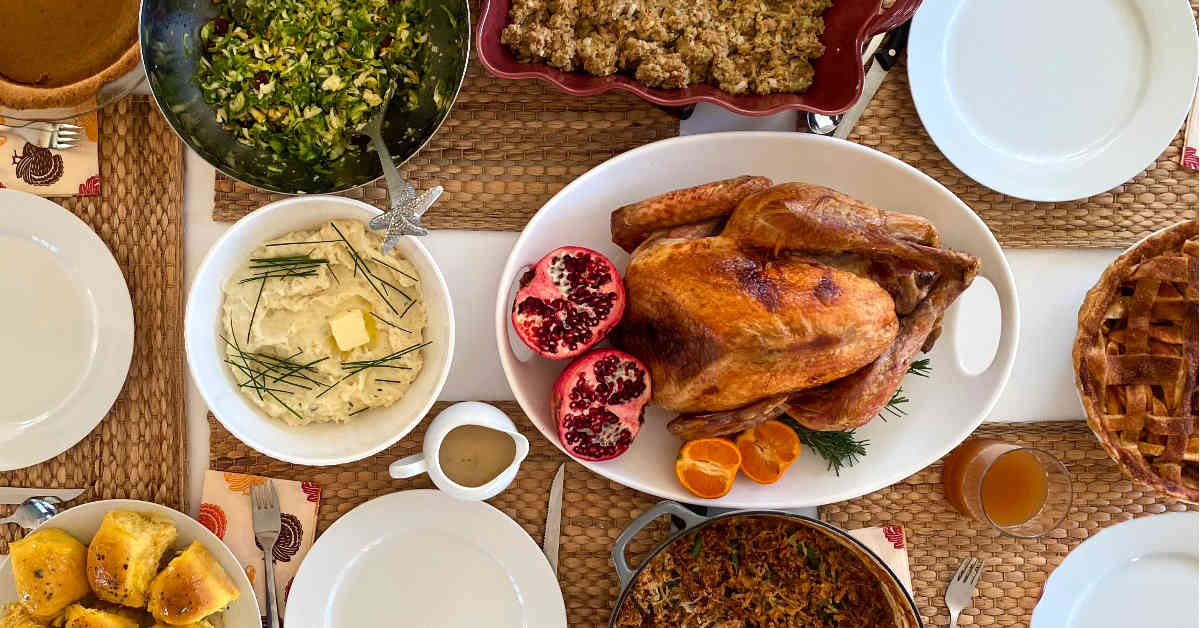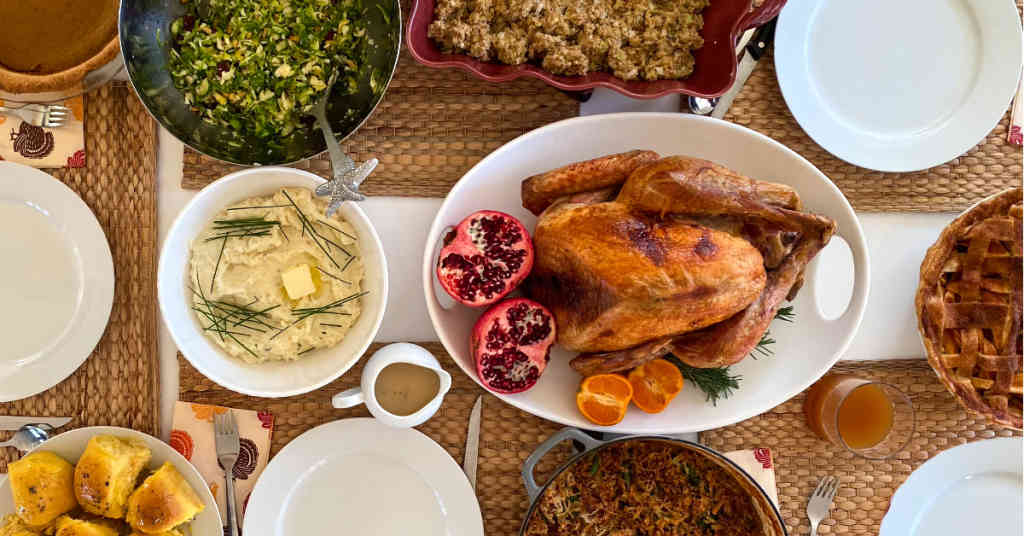 ---
Guests: (max 18, then you have to get two turkeys)
Start time:
Turkey size: lbs.
Turkey Cook Time:
Turkey Rest Time:
Total Turkey Time:
Turkey Start Time:
| Side Dish | Prep Time (minutes) | Cook Time (minutes) | Dish Start Time |
| --- | --- | --- | --- |
| | | |   |
| | | |   |
| | | |   |
| | | |   |
| | | |   |