These easy weeknight chicken meatballs are perfect for any busy weeknight dinner. They are quick to make and while they bake you can complete the meal with pasta, vegetables or anything else you want. 
Keeping the Chicken Meatballs Moist and Seasoned
Ground chicken, like turkey, can be hard to season. Chicken has less fat unlike ground beef, so it requires extra seasoning so that you can notice it in the bite. I have the best hack to do this! I like to use pre-seasoned stuffing from the grocery store instead of breadcrumbs. The stuffing keeps the chicken moist and it comes with a ton of seasoning already mixed in. The recipe also calls for additional dry herbs and red pepper flakes but the pre-seasoned stuffing mix gives these chicken meatballs a head start and really does the magic. 
Baking chicken so that it's safely at 165F and keeping it juicy, tender and moist can be hard. This recipe pre-soaks the store bought stuffing in milk to help add that moisture back in making these bite-size chicken meatballs absolutely perfect.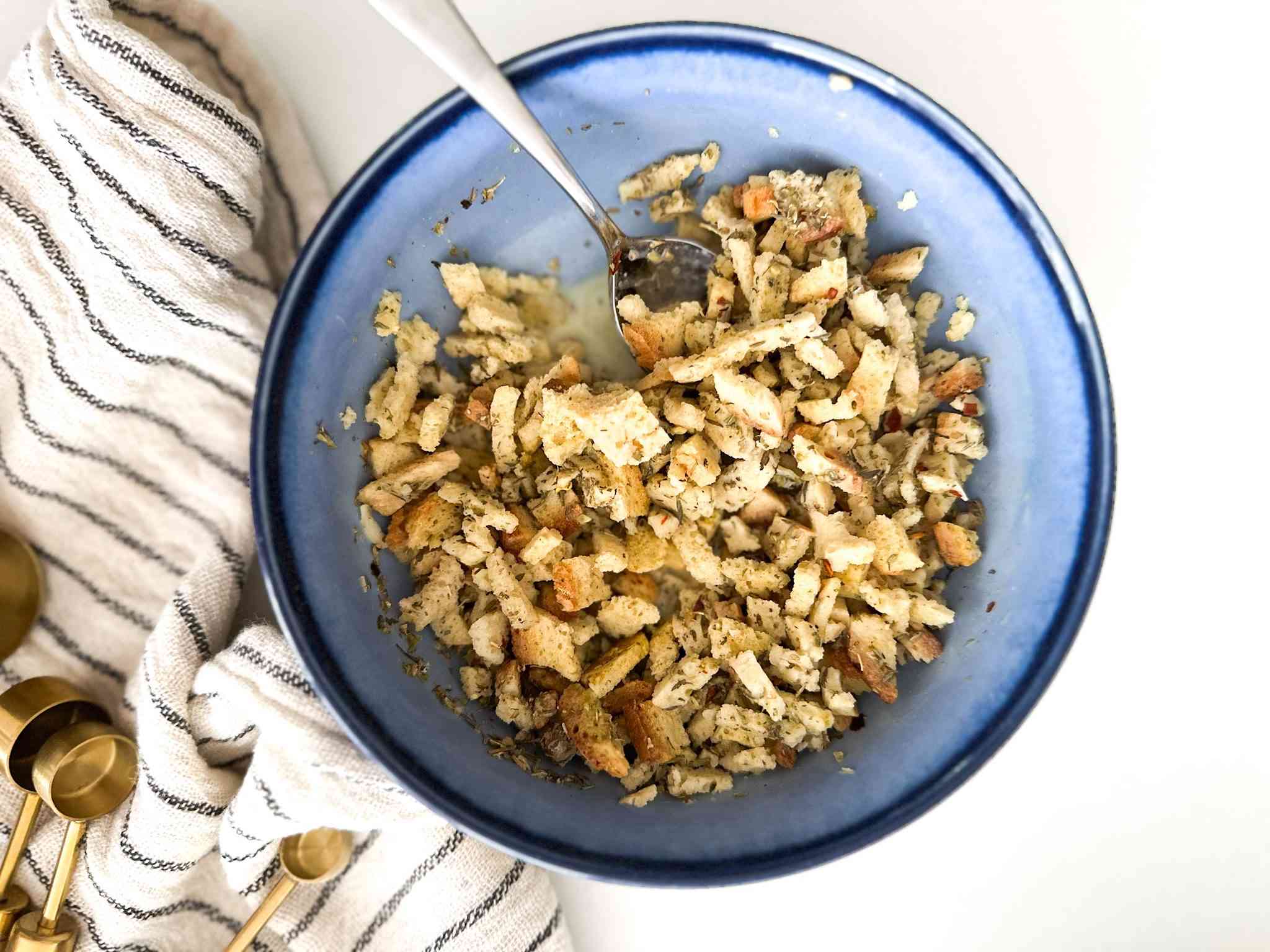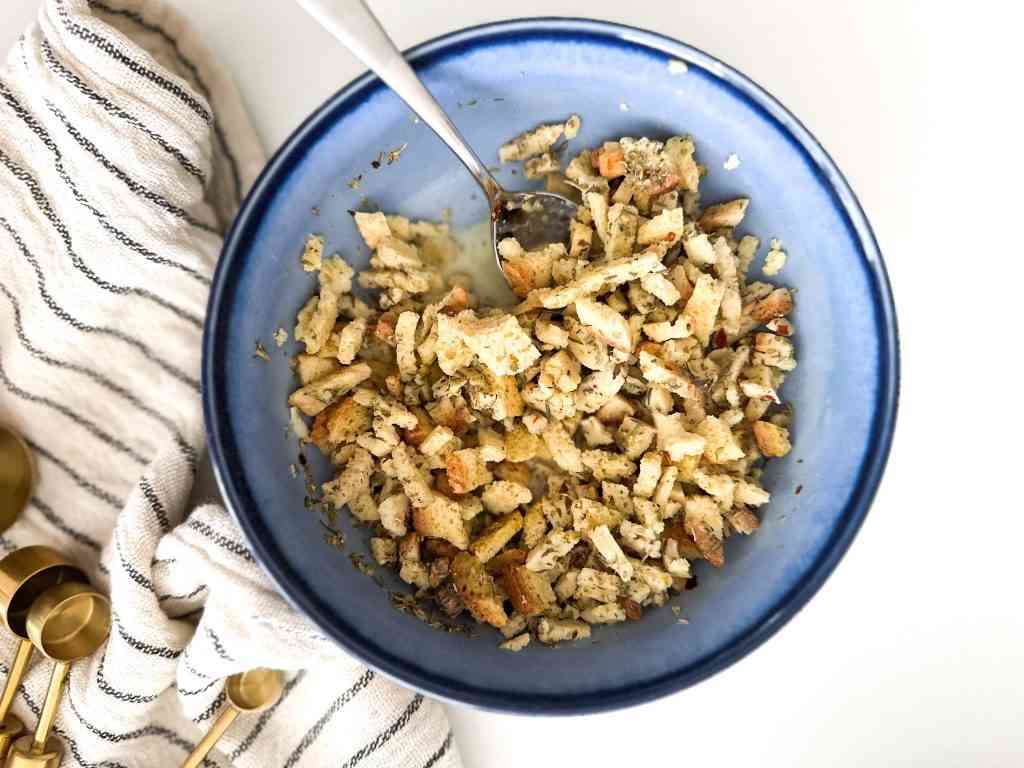 What is for Dinner?
These chicken meatballs are warm, flavorful and absolutely delicious all on their own but they also go really well with pastas, sauces and vegetables. Feel free to mix and match.  One of my favorites is to serve with cacio e pepe and a side a broccoli. Or toss in pasta with an Alfredo sauce.

You can also make delicious chicken meatball sandwiches, add provolone slices and melt. Top with all of your favorite hoagie toppings! 

After they are baked, you can freeze them to use in soup recipes straight from frozen.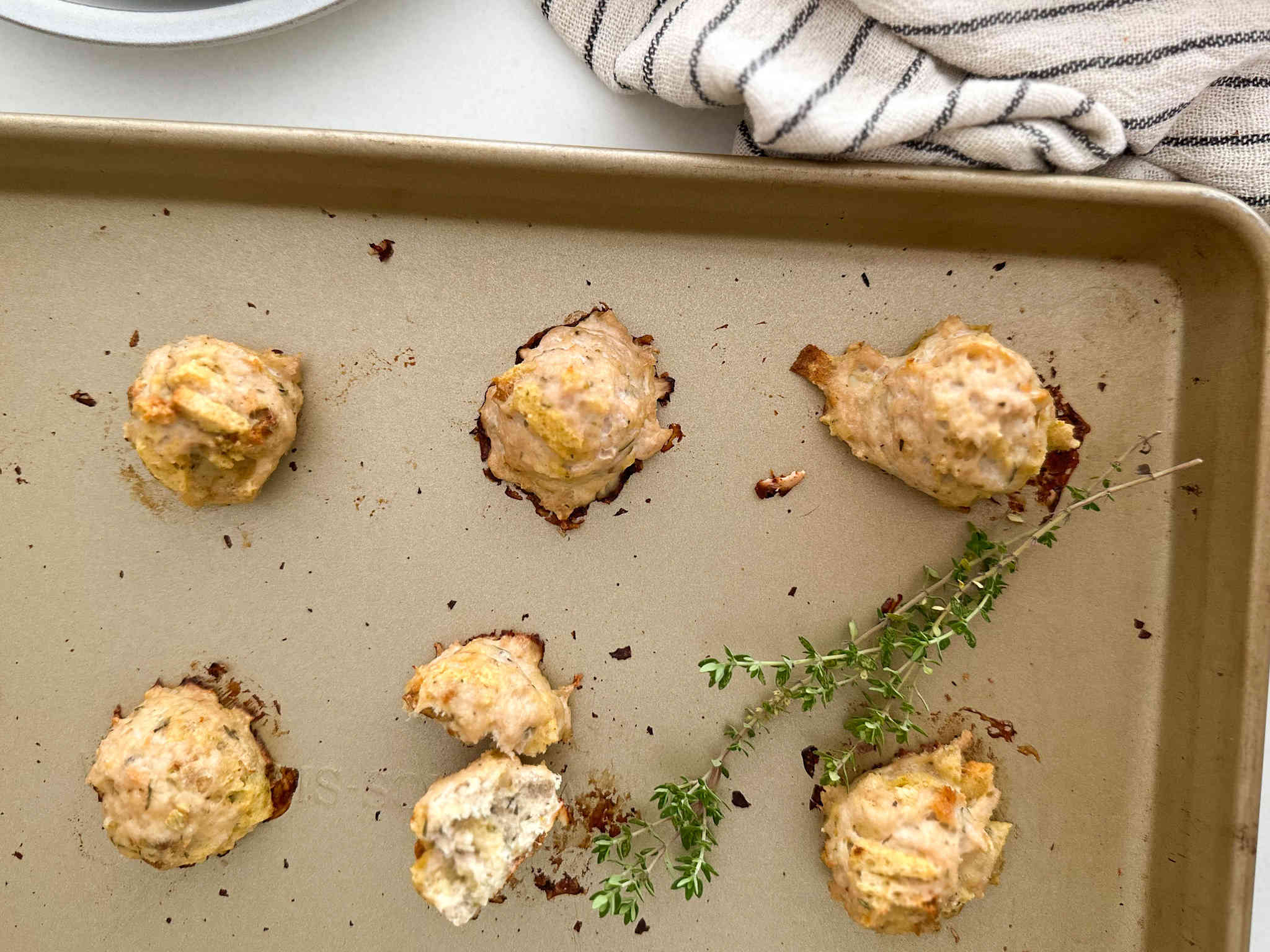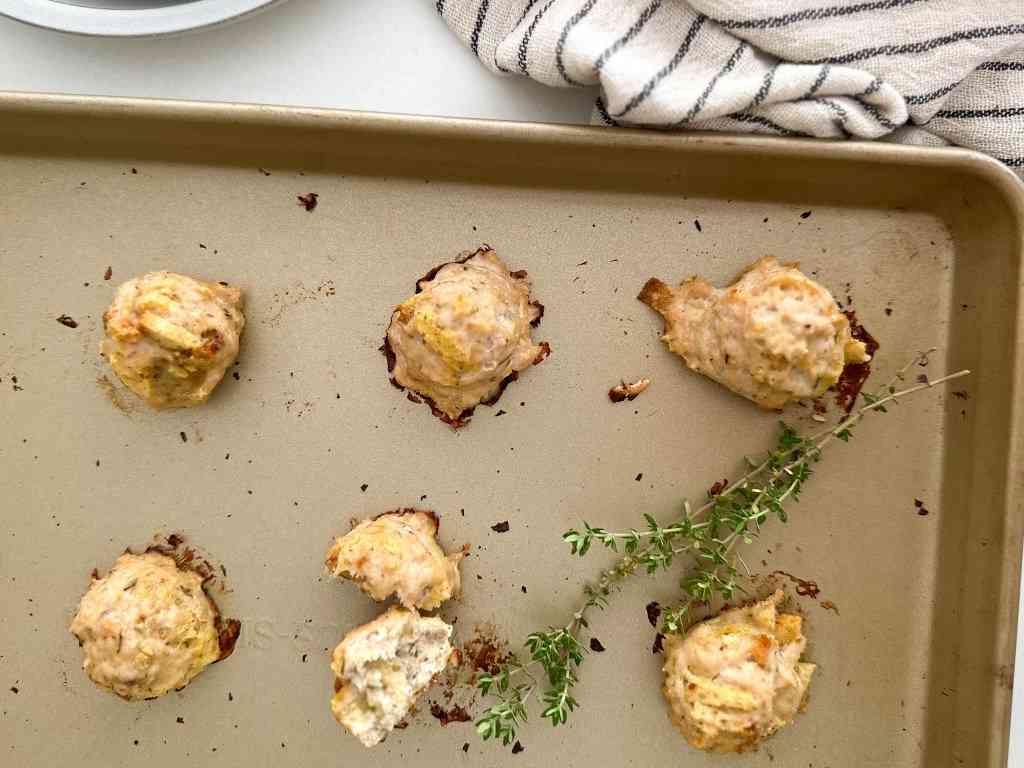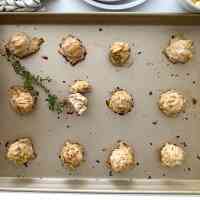 Easy Weeknight Chicken Meatballs
This recipe has a shortcut I have used for years to make your bite-size chicken meatballs moist and perfectly seasoned. Perfect to pair with pasta.
Print
Email
Pin
Rate
Servings:
6
18 Meatballs (3 per serving)
Ingredients
1

lbs

Ground Chicken Breast

1

cup

Seasoned Stuffing Mix

⅓

cup

Milk

(any kind)

1

tsp

Dry Oregano

1

tsp

Dry Thyme

½

tsp

Garlic Salt

¼

tsp

Red Pepper Flakes

(optional)

1

Egg