Ever tried kale and hated it because it's too tough or leafy and thought to yourself "this is too earthy for me"? Well it's because you're eating RAW un-massaged kale…
Kale lives up to it's reputation, it's a super green that demands it be treated as such. A massage is necessary.
It may seem like an hassle that you're willing to use as an excuse to skip kale all together but let me show you how simple and easy this step actually is, trust me it will change. your. life. (and taste buds)
You will need three ingredients, olive oil, salt and of course your kale. The kale should be removed from the stem and broken up into smaller pieces, or if you buy it by the bag, just make sure the stem pieces are picked out.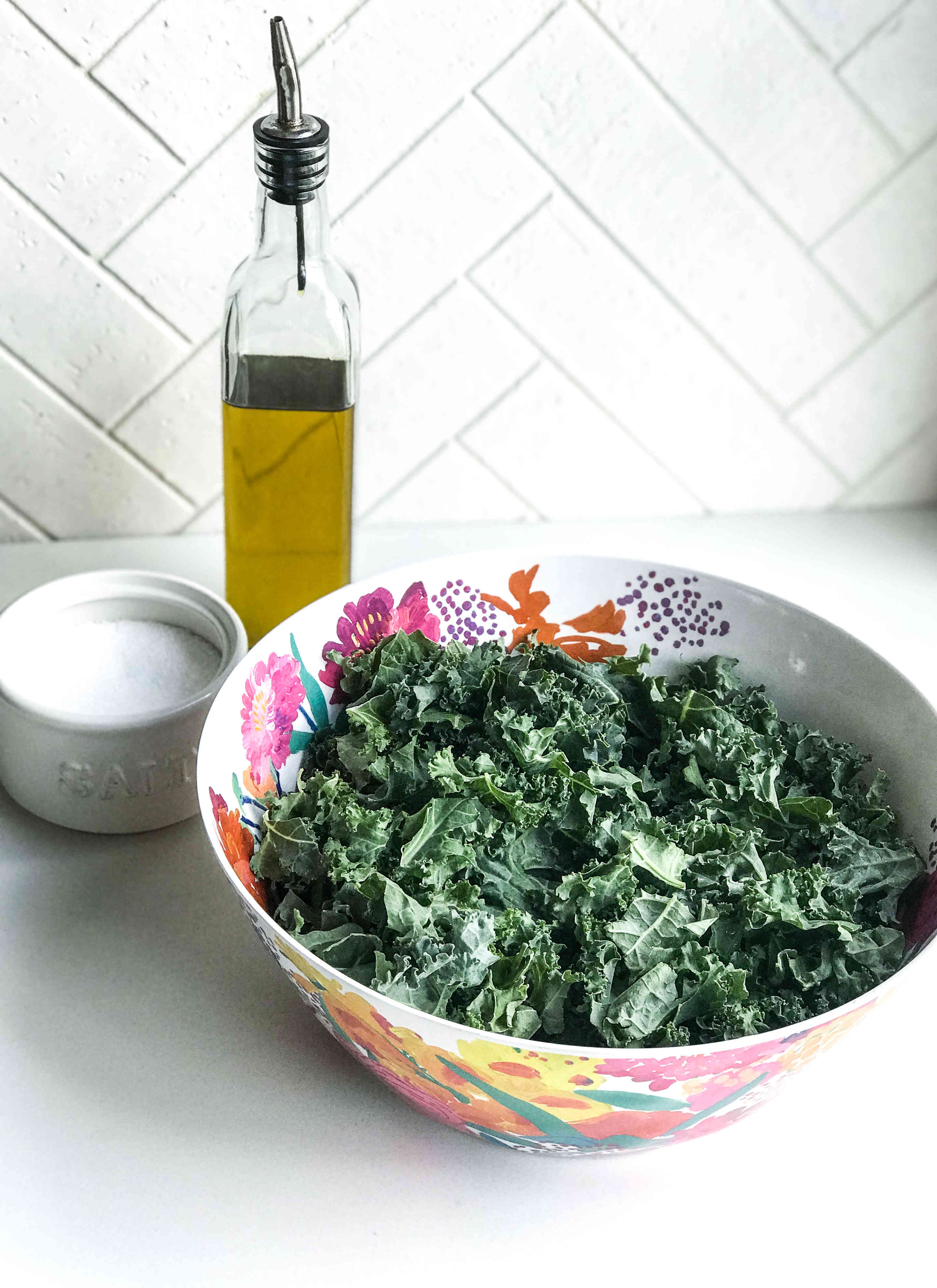 Put your kale in a bowl, sprinkle a pinch of salt (this is where a little goes a long way, you can add more to taste before you eat it) and drizzle with olive oil. Just a light coating of olive oil, similar to if you were drizzling light salad dressing over your salad.
Then you toss and massage. I usually like to use my hands, the goal is to make sure the kale has a light coating of olive oil as you knead the leaves a little to help break them down. This should only take a few minutes. As it works you will notice that they start to wilt and become softer to the touch (and taste).
Done. You have edible delicious raw kale leaves for your next salad.
Pro tip: You can top this with a little lemon juice, salt and parmesan cheese and you have a super green super yummy simple salad. I do this for a lot of my dinners that I host because it's impressive for guests but really easy behind the scenes. Not to mention, the lemon helps provide an additional acidity to the plate which helps complete the meal.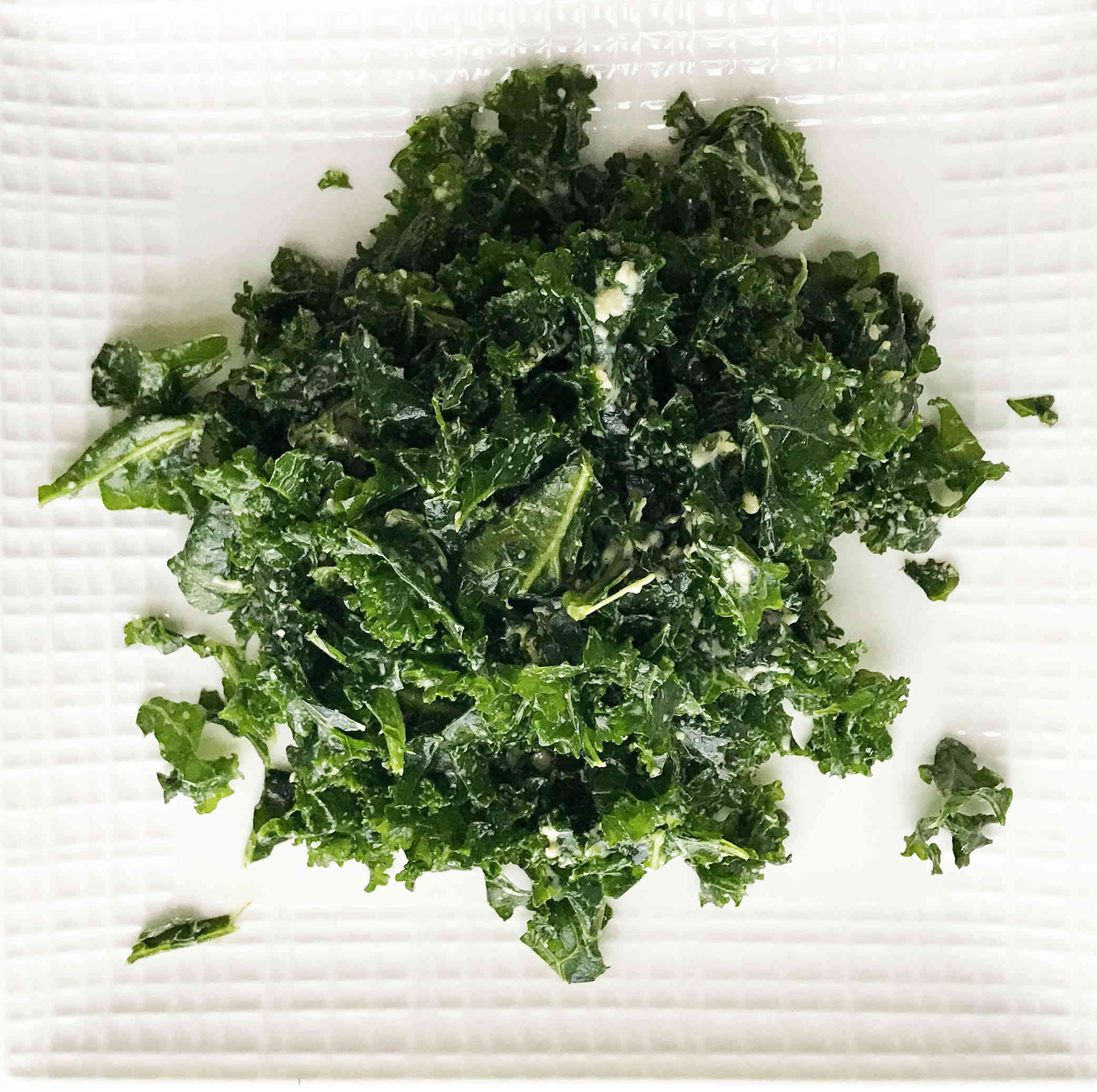 Notes:
You can skip massaging kale if you are going to cook the leaves or if you are going to add them to a smoothie. It's only necessary if you're planning on eating the actual raw leaf.

Baby kale is so popular now, you do not need to massage baby kale because the leaves are not as thick or bitter.