Two favorites smashed together. All the warm creaminess that comes with spinach artichoke dip on top of a perfectly soft and crispy hand tossed pizza crust. This popular appetizer just became the main event and here's how to do it!
Hot spinach artichoke dip has always been one of my favorite appetizers. Usually you see it served with chips, pita or bread – it's the perfect comfort food, you may even make the argument that it's a side of vegetables for the meal since there is spinach and artichoke swimming in the melted cheese.
Skip the dip, crazy I know, but trust me, we're talking pizza! To help make it even easier to enjoy, I decided to put Spinach Artichoke "dip" on top of pizza so it can move right into my mouth without the extra steps of scooping, spooning or spreading.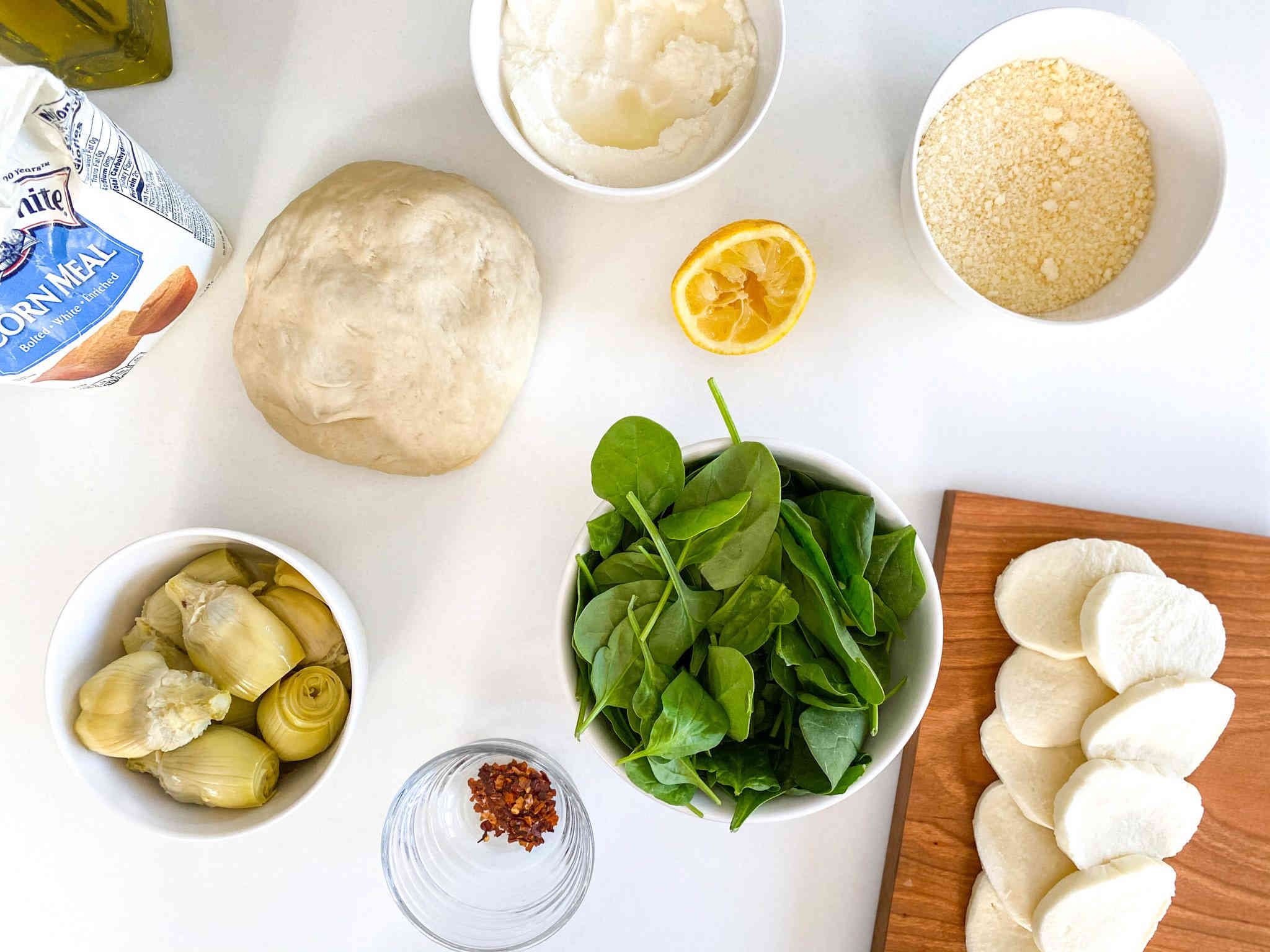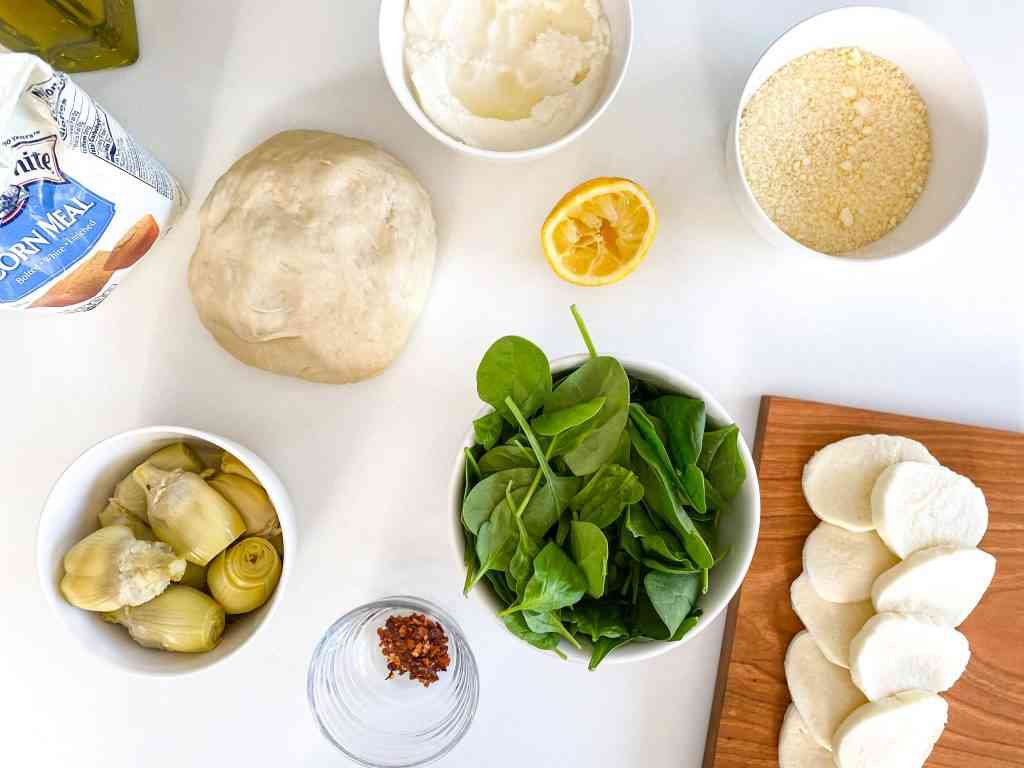 Naturally vegetarian, this is perfect for your meatless Monday. It's super simple and only takes 30 minutes (not including making the pizza crust) you can do any day of the week.
If you want to add a little protein, this would be great with crispy bacon crumbles, left-over chicken or prosciutto on top! For the bacon and chicken make sure it's fully cooked before adding it to the pizza to bake, the pizza will not be in the oven long enough to fully cook them to a safe temperature. For crispy prosciutto, add it before baking, it'll crisp up while the pizza is in the oven or you can just top it afterwards if you prefer it to stay cold.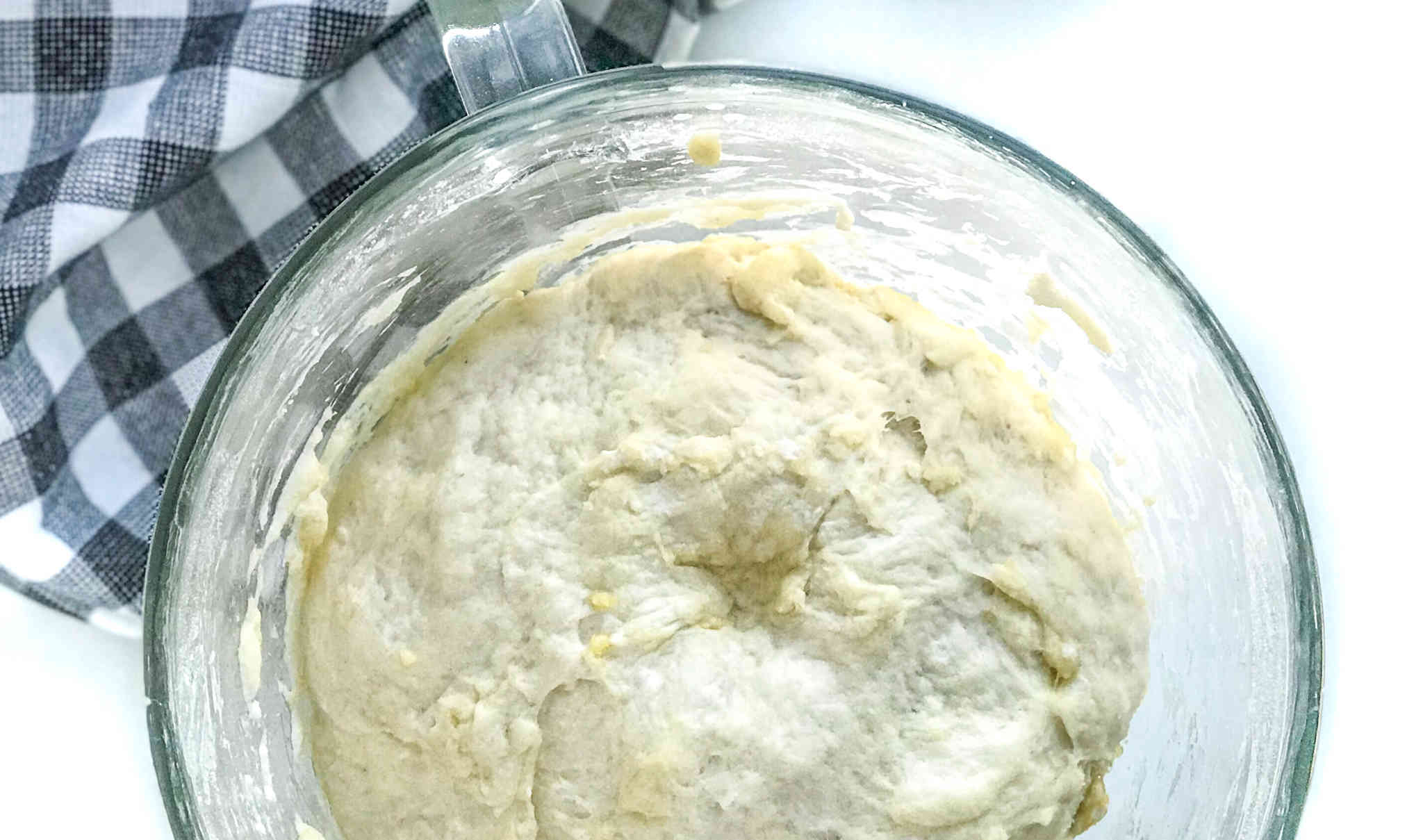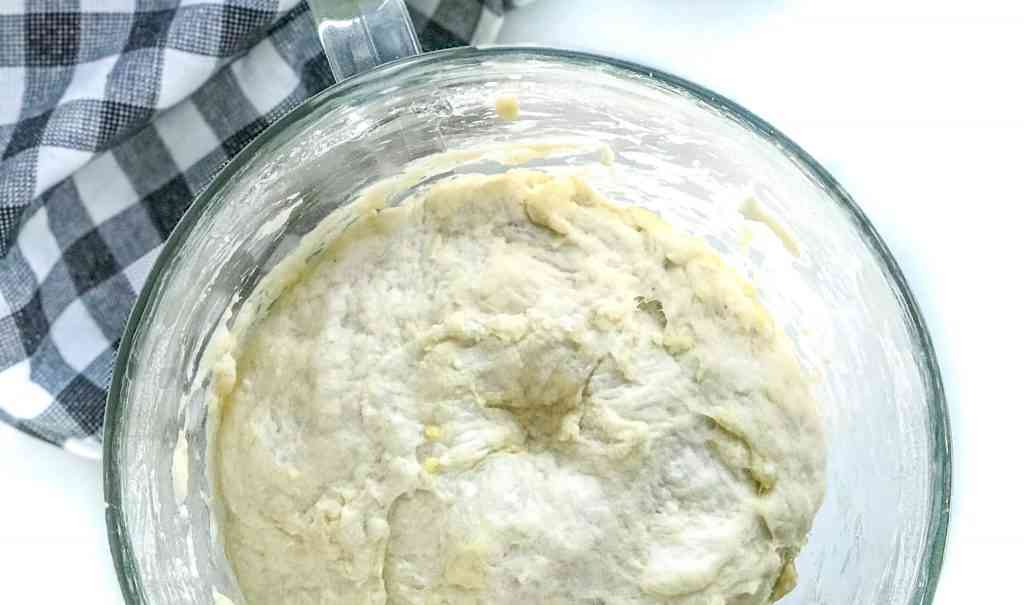 Pizza Crust
In this house we love homemade pizzas. LOVE. So trust me when I say we have tried just about every kind of dough. My dough recipes all make two crusts at a time, perfect for saving time because you can make two pizzas or freeze one for later.
You can make the dough ahead of time, if you have a Sunday funday that involves meal prep, my recipes are perfect because they can rise in the refrigerator, which is my favorite, something about the slow rise is delicious.
Here are the links homemade classic pizza crust and whole wheat pizza crust. I also have a gluten-free pizza crust, but I have not tested the freezing and defrost quality for this one, so you may need to use it right away.
Don't want to make your own? That's okay too! Store bought is also great. Our house preference is to use the store-made dough balls. They are great and work just like homemade dough so you don't have to alter any step below. If you buy in bulk, I've found that store-made dough balls freeze and defrost well too!
The key to success when rolling out pizza dough is if it's been in the refrigerator set it out on the counter for 30 minutes to take the chill off before trying to roll it out. I also use corn meal instead of flour on the counter when I roll and on the pizza stone. This makes it not stick to the pizza stone and provides a great texture to the crust.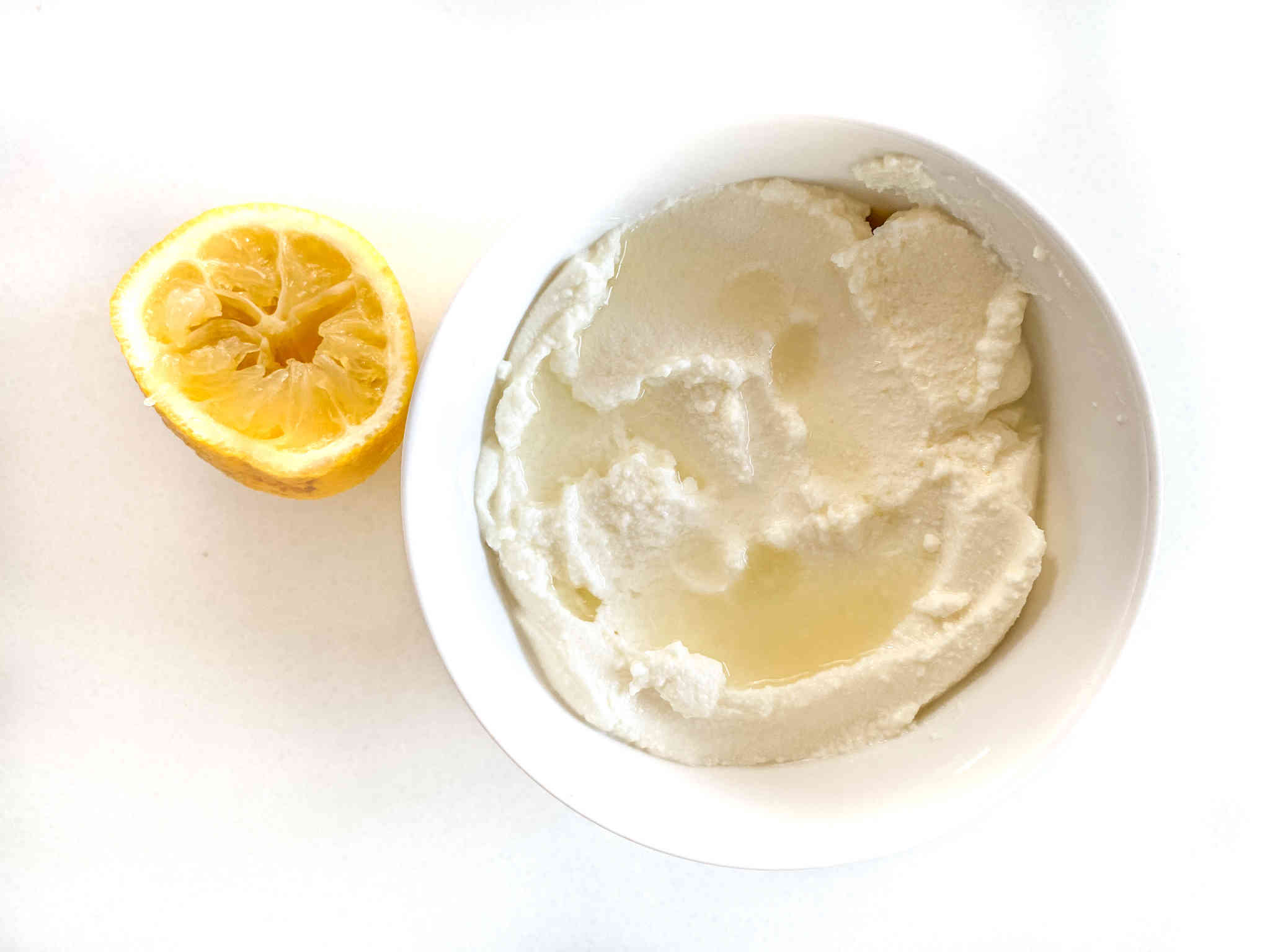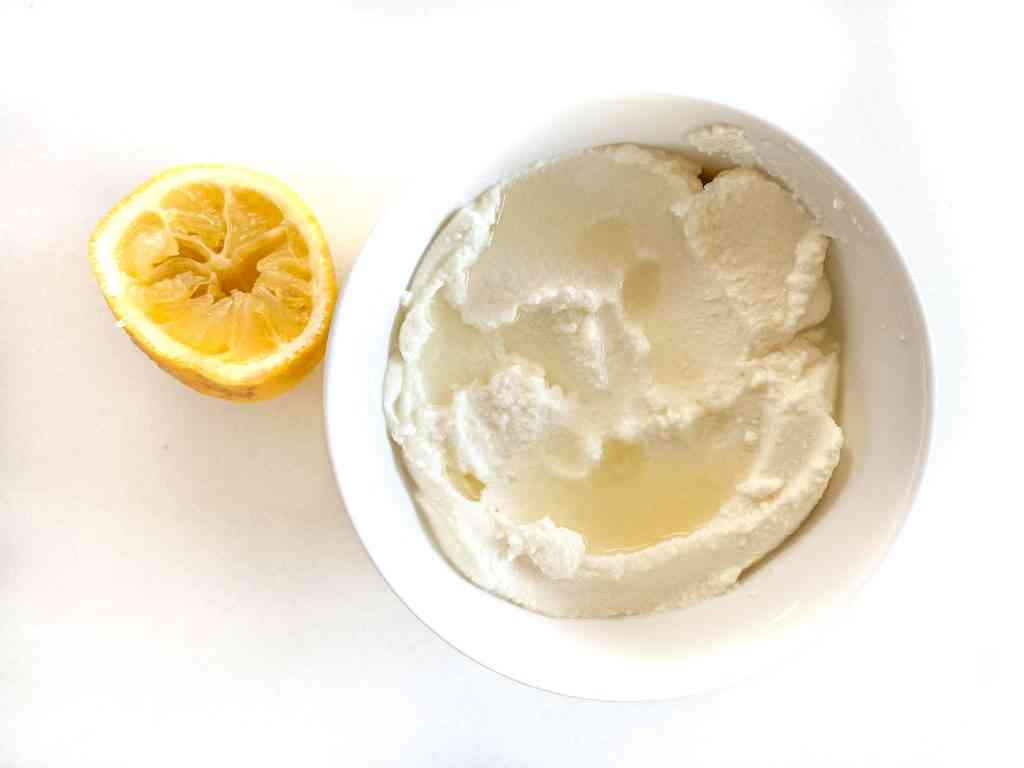 The Details for the Spinach Artichoke "Dip"
I love mixing ricotta cheese with lemon juice, it really brightens up the flavors. The lemon helps balance the creamy cheeses and goes well with spinach.
I prefer to use fresh baby spinach leaves for this, however feel free to substitute with chopped fresh spinach or frozen chopped spinach. If you use frozen chopped spinach make sure to wrap it in a dish towel to drain all the excess water out.


I also like to add red pepper flakes for a little kick, totally optional and up to you.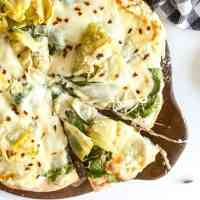 Spinach Artichoke Dip Pizza
All the warm creaminess that comes with spinach artichoke dip on top of a perfectly soft and crispy hand tossed pizza crust.
Print
Email
Pin
Rate
Ingredients
1

Pizza Crust

see notes in blog

Corn Meal

1

tbsp

Olive Oil

1

cup

Ricotta Cheese

½

Lemon – juiced without seeds

2

handfuls

Fresh Baby Spinach

see notes in blog for alternatives

15

oz

Can or Jar of Marinated Artichoke Hearts

chopped into bite size pieces (optional)

8

oz

Fresh Mozzarella Cheese – sliced approx. ¼ inch

½

cup

Grated or Shredded Parmesan Cheese

½-1

tsp

Red Pepper Flakes (optional)
Instructions
Preheat your oven to 450F. If you're using a pizza stone, preheat it in the oven as the oven comes up to temperature.

Sprinkle some corn meal on your counter and roll out your pizza dough.

Once the pizza stone is heated, remove from the oven and sprinkle corn meal on the bottom of the stone. Then lay down your rolled out pizza dough, spreading it out to the edges carefully not to burn yourself.

Add on the artichokes. I broke them up in my hand but kept them pretty large, feel free to chop into smaller pieces to make eating easier.